High-power LED beacons, strobe lights, back-up alarms, etc.
Established in 2002, Macrosupply Co. is an innovative developer and maker of high-quality LED beacons, strobe lights (DC & AC), back-up alarms, and related items

The firm says that it carefully designs all the products to maximize safety of often-hazardous industrial work environments, with the goal to provide all its customers the most innovative and highest-quality safety-related products. In addition, competitive pricing and speedy delivery are top priorities to which Macrosupply is always committed.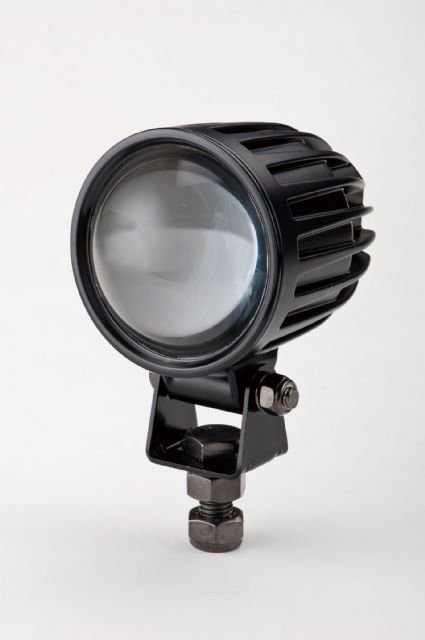 Macrosupply's newly developed LV412 Blue Spotlight (12-80V DC) is expected to be a big market success.
With a strong in-house R&D team and advanced manufacturing capability, Macrosupply stresses it is dedicated to providing customers the most reliable, durable, functional and cost-effective safety equipment for forklifts, electric vehicles, and industrial trucks.
By referring to numerous feedbacks from customer all over the world, Macrosupply notes that it has become a successful and leading player in manufacturing high-power LED beacons, strobe lights, and back-up alarms meeting stringent quality and safety standards worldwide, as well as various requirements and specifications requested by customers in the ever-changing market.
Marcrosupply's multi-voltage DC strobe lights and back-up alarms are designed to make industrial vehicles or equipment more visible so as to warn other approaching vehicles and people. In recent years, Macrosupply has been focusing on manufacturing high-power LED beacons (12-24V DC) to increase the visibility of vehicles and equipment.
Macrosupply Co.
No. 25, Lane 420, Changnan Rd., Sec. 3, Fenyuan Township, Changhua County, Taiwan 502
Tel: 886-49-251-2966
Fax: 886-49-251-2969
E-Mail: ms.co@msa.hinet.net
Website: www.e-msco.com