American Pet Products Association says 2015 spending on pets to exceed US$60 Bn. in the U.S.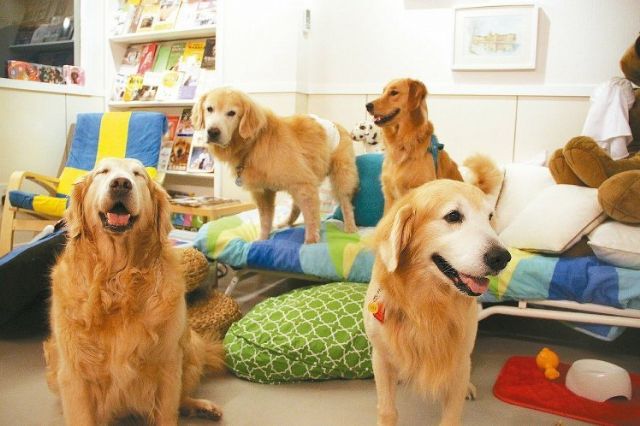 Pet products are a growing market driven by increasing pet ownership that is seen to enhance well-being. (photo courtesy of UDN.com).
While many people, especially in developing nations, may raise eyebrows at news of seemingly extravagant treatment of pets in the West, with dog owners willing to pay for pet lodging during their absence and even workouts at a gym for pets, the existence of such markets and the prospect of their further growths remains promising in many countries, especially in developed countries as the U.S., where bonds between owners and pets often capture news headlines, one of which involved the American hotel heiress Helmsley who left much of her US$12 million estate to her Maltese upon her death in 2007. 
Inseparable ties between people and their pets are reflected in pet owners' growing spending on pet care. According to the statistics compiled by the American Pet Products Association (APPA), pet owners' expenditures in the country has significantly surged from less than US$30 billion before 2003 to US$55.72 billion by 2013 and US$58.04 billion by 2014. This year's total expenditures are estimated to exceed US$60 billion.
Of the 2014 total pet owner spending, US$23.04 billion was on food, along with US$13.75 billion on supplies and OTC (over-the-counter) medicine and US$15.04 billion on veterinary care, according to APPA's statistics. Toys for dogs, especially older dogs, are also notably popular with owners, a trend confirmed by the APPA, whose figures show that over 38 million dog owners in the country have bought toys for their furry pals.
The APPA's other survey in 2015 also confirms the increasingly close owner-pet bonds, which shows that around 37 percent of polled owners take their dogs in the car with them, rather than leaving him behind when they travel, compared to only 19 percent doing so just a decade ago.
Growing pet ownership is an equally key factor driving sales of pet products. The report "
U.S. Pet Market Outlook, 2014-2015"
 by Packaged Facts, a market research firm, shows that during 2009-2013, overall pet ownership increased from 53.6 percent to 56.5 percent in the U.S., indicative of around 66.8 million households with pets.
While older people have been a major driver of pet ownership, more youths, however, have also become pet owners now than before. The report indicates that there were 29 million Gen Y and Gen X pet owners, which was 3.7 million more than Boomer pet owners. In 2013, Gen Y owners saw the greatest increase in dog ownership, reaching 49 percent in 2013 compared to 37 percent in 2011, while Gen X posted an increased rate in the ownership of other pets of 11.4 percent in 2013, up from 6.8 percent in 2012.
Strong demand for specialty pet services fuels growth of pet products and supplies as well. The APPA predicts spending on specialty pet services, including pet wash, pet grooming, dog training and pet sitting, to soar from US$510 billion in 2013 to US$750 billion by 2015. With ever more medical studies confirming that interactions with pets are positive to treatment regimens for patients, most pet product and services suppliers would bet the "pet economy" to keep growing worldwide in the short-term.