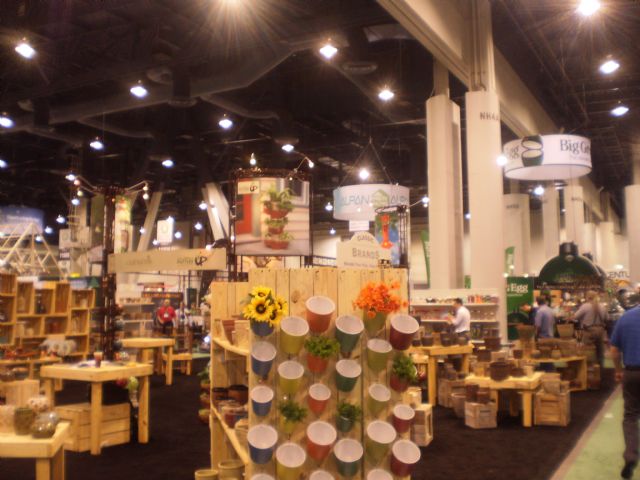 Rising trend among consumers to dress up gardens fuels market demand for garden ornaments, accessories, and decorative hardware.
Alongside the rising trends of leisure gardening, outdoor socializing in gardens, and outdoor activities, consumers are inevitably looking for ways to decorate and add chic to their gardens and backyards, which will also fuel growth of the segment for various garden ornaments, accessories and decorative hardware.
Among the notable gardening trends identified by Garden Media Group, a garden market research firm, the so-called "Portable Gardening" points to the fact that American consumers are increasingly fond of convenience and simplicity, and hence planters and other containers with improved structure, wheels, handles and other movable parts, which address requirements for modular flexibility, mobility and personalization.
Having observed the rising trend, Garden Media wrote in its 
The 2014 Garden Trend Whitepaper
, "From decorative throw pillows to fanciful furniture and colorful garden ornamentation, homeowners are putting their personal stamp on their yards. There is a growing emphasis on using outdoor spaces as extensions of today's homes, fueled by the social trends of outdoor gatherings for barbecues and lawn parties. Despite a strengthening economy, the shift toward decorating gardens with both indoor and outdoor plants, containers, art, furniture and accessories will continue as larger-scale home landscape projects decline."
Another garden market observer, Gardenista, also has a report that says sturdy accessories, black fences, bamboo accessories and ribbon driveways, among others will be widely adopted by consumers to improve their gardens in the years to come. Such observations undoubtedly give suppliers of garden ornaments, accessories and decorative hardware good reason to look forward to a brighter future for their businesses. 
With decades-long experience, Taiwanese suppliers in the line are recognized as the best choice for global buyers looking for reliable partners to jointly develop the business. Some of these suppliers date back to the emergence of colorful garden ornaments as pink flamingoes and costumed elves and gnomes, while others have established sound reputation among customers in North America and Europe for superior manufacturing and trouble-shooting capabilities, as well as adaptive R&D capacity, which can turn clients' ideas into truly marketable products.