Engine gasket full sets (overhaul kits), cylinder-head gaskets, manifold gaskets, valve seals, and other repair kits for Japanese and Korean passenger cars
The ISO 9001: 2008-approved Mega Communication Industry Co., Ltd. takes pride in having over 45 years of manufacturing experience in the automotive gasket industry. In the international automotive aftermarket, the firm's quality and durable gasket kits marketed under "MEGA GASKET" and "SUPERSEAL" are relatively popular among customers all over the world.

The veteran maker was established in 1969, and has grown into a major international supplier of full sets of engine gaskets (overhaul kits), cylinder-head gaskets, manifold gaskets, valve seals, and other repair kits. The majority of Mega's product range is for Japanese and Korean makes and models.

Being ISO 9001:2008 certified, Mega stresses that it achieves optimal quality by following clearly set qualitative standards and management approaches, also consistently engaging in R&D to launch top-quality, popular products that help buyers build business and profitability, and in turn uphold safety of car owners as well as help them extend life of vehicles.

Mega steadily invests in product development, and to date has built up a range of several thousands of gaskets and related items, covering hundreds of makes and models all over the world, even some vehicles produced more than 40 years ago. Despite offering a very comprehensive range of products, the company continues to widen its lineup by earnestly preparing to develop new tooling for new car models two to five years after launch.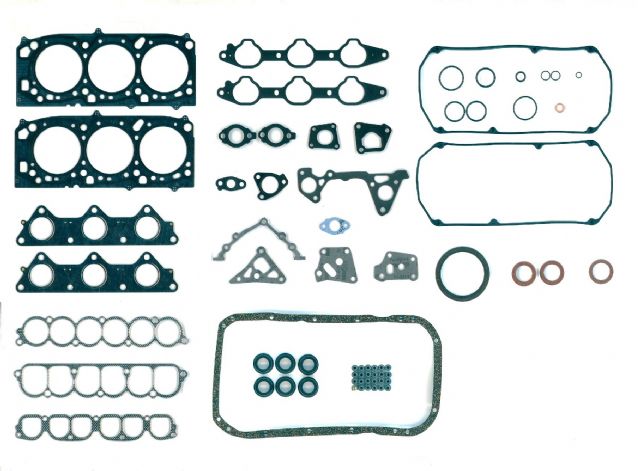 Full gasket set for Mitsubishi engine 6G75 (OEM number: MD-979167) supplied by Mega.
Core Advantages
The gasket maker says that it has several core advantages over typical counterparts in the international automotive gasket market. First, Mega is fully capable of meeting customers' various requirements by custom-making and -packing different items according to special needs. In addition, the firm's small-batch, large-variety production mode makes it the best partner for global buyers in the aftermarket.
Another advantage is prompt delivery of products, which, according to Mega, is achieved by the firm's highly efficient production lines and its group of loyal staff, over half of whom have been with Mega for more than 20 years.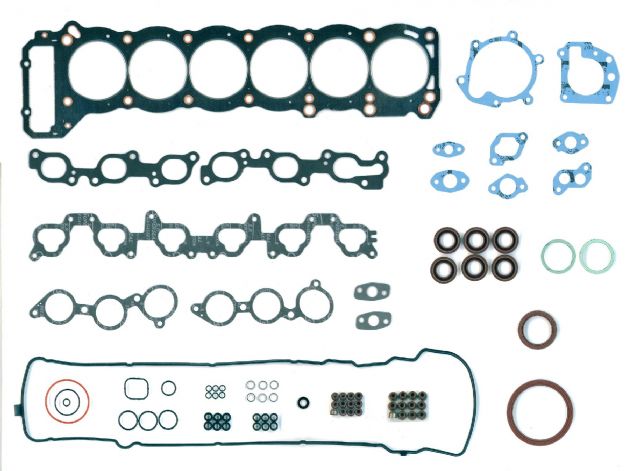 Full gasket set for Toyota engine 1FZ-FE (OEM number: 04111-66030).
Mega also boasts that all its products are fully made-in-Taiwan to feature the highest cost/performance (C/P) ratio. The company closely cooperates with big international customers to assure the highest-possible quality and durability level, providing product warranty of one year or 10,000km. Though focusing mainly on the aftermarket, Mega says that it in fact has the capacity to make original equipment (OE) quality gaskets under customer requirement.  
A senior manager notes that Mega is a company with about 40 years of experience in the automotive gasket business, making it an ideal partner with unmatched expertise in the product line. Mega, he adds, knows what customers need by constantly staying updated to key developments in different markets around the world, as well as developing new products to always help customers expand business.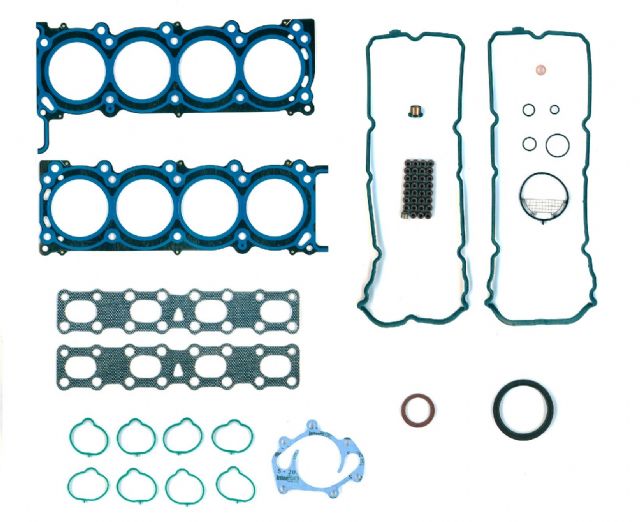 Full gasket set from Mega for Nissan engine VK56DE (OEM number: 10101-7S025).
Mega exports MEGA GASKET- and SUPERSEAL-branded quality products to customers all over the world, especially in the U.S. and the Middle East.
Looking to create higher profitability in the future, Mega plans to do its best to take on challenges, to better meet demand by being conscientious, detail-minded to serve buyers as it enhances global competitiveness.
Mega Communication Industry Co., Ltd.
No. 11, Lane 556, Chungshan Rd., Sec. 2, Yuanlin Town, Changhua County, Taiwan 510
Tel: 886-48-330-262
Fax:  886-48-345-692
E-Mail: mega999@ms36.hinet.net
Website: www.megagasket.com