Founded in 1992, A-Belt-Lin Industrial Co., Ltd. has worked on the production of safety belts and related accessories for more than 20 years as a seasoned maker.

The company's product portfolio covers varieties of seat belts, buckles, industrial safety belts, tie-downs, lift slings, round slings, racing belts, pads, tow rope straps, racing harnesses, car accessories, full body harnesses, buckle tongues, medical fasten bets, hand tools, nets and related hardware products, some of which are marketed under its brand Abelt.c.

The company is noted for its consummate capabilities from R&D and mold manufacturing to webbing weaving, webbing dyeing, plastic injection molding and metal stamping, which is backed by its extensive know-how of plastic and metal properties, and a sound line of production equipments in house. This competitive advantage ensures qualitative consistency and production efficiency to set this maker apart from its peers.

Presently, the company runs manufacturing plants in Taiwan and China, which have been accredited to ISO 9002 by U.K.'s BSI (British Standards Institute), and has obtained quite a few certificates, including SiSir of Singapore, GS of Germany, SGS of the U.S., CNS of Taiwan and TNO of the Netherlands, to attest to unbeatable quality and safety of its products.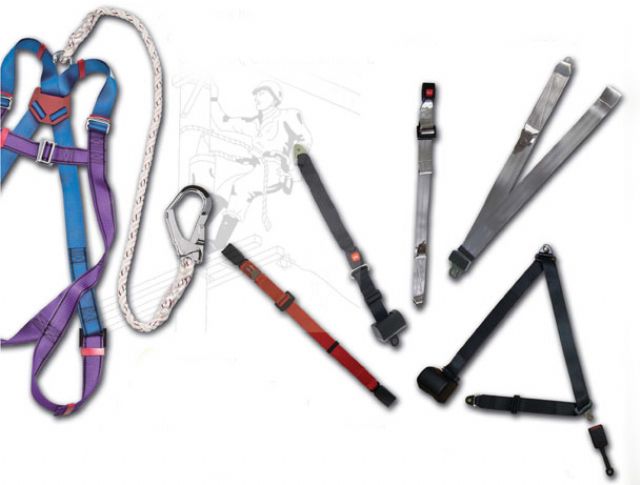 A-Belt-Lin supplies a wide rang of safety belts and related accessories.
A-Belt-Lin Industrial Co., Ltd.
No. 63, Ping-an Rd., Ansi Village, Sioushuei Town, Changhua County, Taiwan
Tel: 886-4-768-3100
Fax: 886-4-768-3940
Email: abeltc@ms32.hinet.net
Website: www.abeltc.com