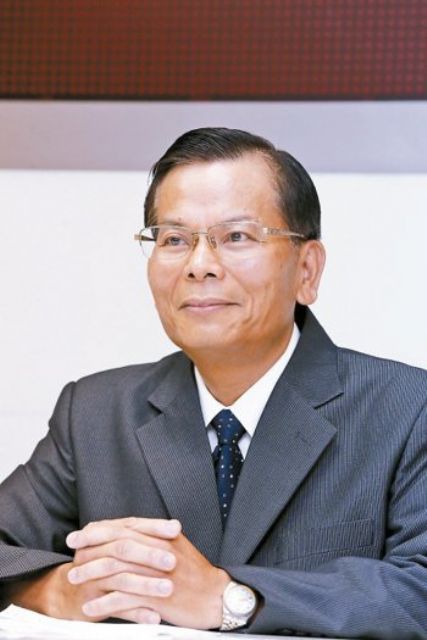 Jiang Ching-hsing, president of Nankang Rubber, a major tire maker in Taiwan. (photo from UDN)
Nankang Rubber Tire Corp., an established, sizable tire manufacturer headquartered in Taiwan, recently reported having completed the development of a full-range of motorcycle tires available in 16 specifications.
The Taiwanese tire maker is scheduled to launch the full-range of motorcycle tires in both the domestic and global markets soon, including run-flat and asymmetric slick tires targeting the European, American and Japanese markets.
With the high cost and rarity of large tracts of land in Taipei making commercial property development often a very lucrative means for firms to raise capital by repurposing idle land, Nankang Rubber's project to develop its old plant in downtown Taipei, capital of Taiwan, has attracted many interested property developers, and is expected to realize considerable returns on the project in the second half this year.
In order to further expand its motorcycle-tire sales volume, Nankang Rubber began pouring more resources into product R&D in 2014, which resulted in the completion of the development of all 16 specifications of motorcycles this year, compared to 10 specifications before. Offering a wider range, the firm said, is expected to double its global motorcycle-tire sales.
Nankang Rubber's newly developed run-flat passenger car radial (PCR) tires have undergone related tests by an international organization in the second quarter. The company said that its run-flat tires can continue to run more than one hour after losing tire pressure, far outperforming similar products made by German and Korean counterparts. The Taiwanese tire maker is scheduled to launch its run-flat tires in three specifications in the fourth quarter.
In addition, the firm's asymmetric racing slick tires for motorbikes have also been certified by international organizations to be rated Y-class or safe for operation over 300 kilometers per hour. Nankang Rubber plans to launch such racing tire in five specifications in the fourth quarter.