The 1982-founded Nan Dee Precision Co., Ltd. is a contract supplier of compact, high-precision lathed parts with outer diameter ranging 0.3mm to 120mm and precision of plus/minus 0.005mm for industries as automotive, pneumatic & hydraulic, automation, communication, aerospace, medical, defense, laser sights, fastener and radio frequency connector.

Operating 110-plus computer numerical control (CNC) machine tools mostly from Japan and having been in the industry for more than 30 years, the company, which is among Taiwan's top-three lathing-service providers, cranks out over one billion units a year.

Nan Dee puts every sample from customers through a thorough cost estimation process that accounts for raw material, manufacture, tooling, inspection to packaging. Based on the estimation, the company provides an accurate, competitive quotation for each part to be made.

Based on specific requirements of each part contracted, the company sets up the most suitable machines, as well as processes including customized tooling design, pre-production, mass-production and production-speed optimization. Such processes are well organized to stay within budget and achieve qualitative levels the company promises to its customers.

Nan Dee insists on quality inspection to be thoroughly carried out along the production process from raw material, pilot production, mass-production, yield rate to final packaging.

With thorough inspection, the company is able to immediately spot production errors for correction. Production progress is noted and logged in detail to show that every contract is fully tracked and controlled.

Being ISO9001 and ISO/TS 16949 certified, Nan Dee is recognized as the best supplier to many of its customers, who have become accustomed to working closely with the company to always expect optimal solutions according to their requirements.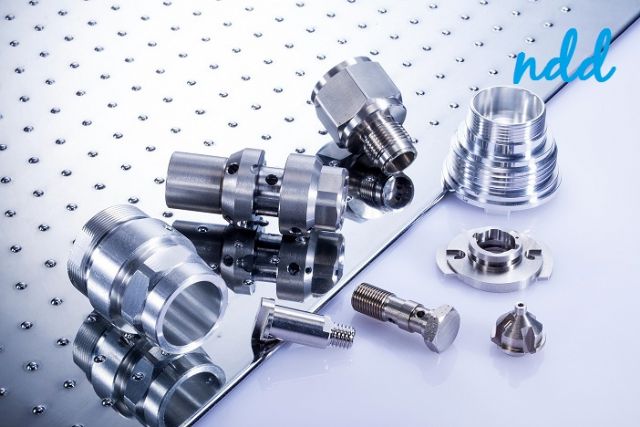 Lathed parts for industrial purposes from Nan Dee.
Nan Dee Precision Co., Ltd.
No. 22, Keji 1st Road, An-Nan District, Tainan City, 709-55, Taiwan;
Tel: 886-6-384-1123;
Fax: 886-6-384-0511;
E-mail: info@ndd.com.tw;
Website: www.ndd.com.tw