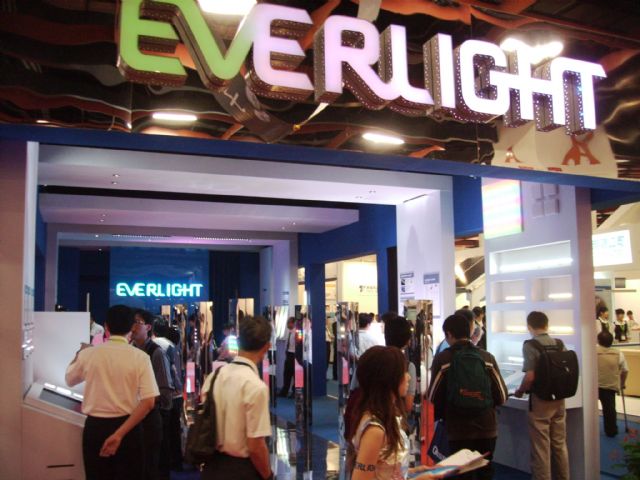 Everlight is upbeat about its LED lighting business in September and October.
Inspired by the surging demand for LED light bulbs in North America as a result of the race among big-name suppliers to introduce more affordable products, coupled with generally dropping retail prices of LED bulbs, Everlight Electronic Co., Ltd., the world's biggest LED packager by production capacity, feels optimistic about its business in September and October.
To meet different price-point demand from various customers, Everlight has begun this year sourcing LED chips from mainland China for the first time for its LED packages, a departure from its long time practice of integrating chips from Epistar Corp., the world's biggest LED chipmaker based in Taiwan.
The company projects its revenue from lighting package sales to rise at double-digit rate by the end of this year.
Although Everlight saw its revenue decline 7.73 percent year on year in the second quarter, to NT$7.05 billion (US$220.5 million), the company is confident that surging orders will bring its revenue back to positive growth in the third quarter.
Such upbeat outlook has also been underpinned by its August revenue of NT$2.3 billion (US$72.93 million), which represents an increase of 3.61 percent from the previous month.
Throughout the first half of this year, the company earned NT$2.05 per share, becoming one of handful LED makers that made money. Industry executives put the company's earnings at over NT$4 per share throughout this year.
The company has secured contracts from four of the world's big-name lighting makers.
Although the outlook for the industry remains hazy in the second half as a whole, the company has not slowed its expansion plans so far this year for its factory in Tonglou Township, northern Taiwan, with projected expenditure of NT$2 billion (US$62.5 million).