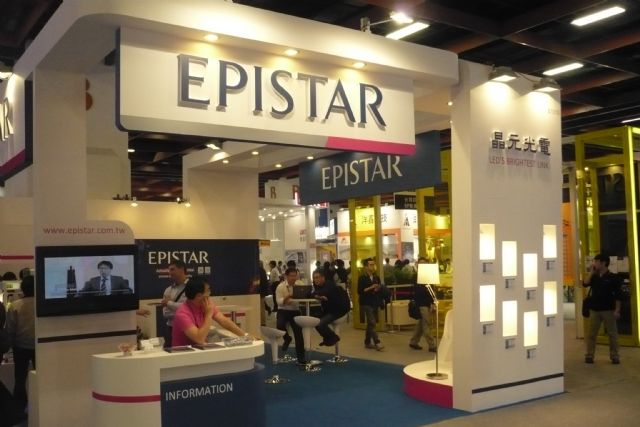 Epistar reports increasing orders in September from lighting manufacturers.
Both Epistar Corp. and Genesis Photonics Inc., recognized as Taiwan's top-two light emitting diode (LED) chipmakers, have confirmed that their orders received in September from lighting manufacturers have increased.
Epistar executives point out that the fourth quarter is usually the high season for the lighting market because of rising demand incidental to the Christmas season in Europe and North America, where both commercial and home users typically buy more lights for decorative purposes. Usually, the chipmakers, they add, begin restocking materials for production in the second and third quarters for the seasonal order surges.
However, industry executives point out that it is still too early to say whether the market has extensively recovered given that the increased orders received by Epistar have come from only a few customers.
Genesis executives expect more impressive order surges to come by the end of September not only from lighting manufacturers but also TV makers, who build LEDs into the appliances as backlight. They estimate the company's revenue to likely grow at double digit rate month on month in September.
Unity Opto Technology Co., Ltd., a leading LED packager in Taiwan also involved in the lighting business, points out that although the high season for lighting replacements in Europe and North America runs from September through December, Philips began staging price-cutting competition in the LED lightbulb market in April this year, which led to depletion of inventory backlog of older types of the bulbs in the past four months.
They say LED lightbulbs will become the primary replacement of compact fluorescent lamps (CFLs) in the fourth quarter given the narrowing price gaps between the two products.
Industry executives point out that although LED chipmakers have been cutting prices of their blue chips at rapid rate over the past two or three years, such aggressive underselling competition is not likely to happen in the fourth quarter this year on grounds of the relatively strong economic recovery in the U.S.