As it continues to transform its business model and has handed out the local agency right to Volkswagen (VW), Skoda and Audi in Taiwan last year (each brand has set up wholly-owned subsidiaries for direct operation), the Swire Group, one of the largest imported-car distributors on the island, has also become an automobile vendor to sell different brands of cars. 

Aiming to become the largest imported-car distributor, Swire Group has also acquired the distribution rights to sell Kia, Mercedes-Benz in the past one year or so, as well as the distribution right recently to Mazda to add a Japanese marque to its portfolio the first time.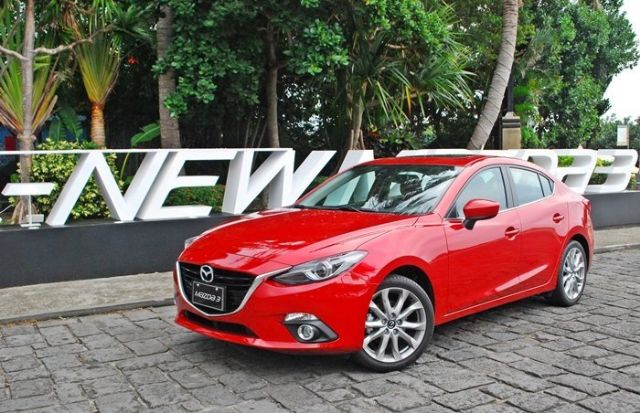 Swire Group now also distributes Mazdas, whose sales doubled in H1, 2015 to become a major imported-car brand in Taiwan thanks to competitive products and cost competitiveness resulting from depreciated Japan yen. (photo from UDN)
In Taiwan, Swire has always focused on selling European makes and models, but  the group's advancement into Korean and Japanese nameplates indicates clearly its strong ambition for further market share  development. Currently, Swire Group is the local agent of Volvo cars and trucks (since 1977), Harley Davidson motorcycles (2007), and Vespa motor scooters (2011); as well as the distributor of VW passenger cars, commercial vehicles, and Skoda cars in northern Taiwan (Taipei City and New Taipei City), Kia passenger cars in southern Taiwan (Kaohsiung City and Pington County), Mercedes-Benz cars (in Taipei and Kaohsiung), and Mazda cars (Taipei City and New Taipei City).
High-potential Mazda
Thanks to the cost advantage gained from the depreciated Japanese yen, sales of imported Mazda cars from Japan saw about 200% growth to 7,937 units in the first half. The Japanese brand originally targeted to vend about 16,000 new cars in Taiwan in 2015, but has readjusted the the goal to 20,000 units.
Mazda Taiwan, the wholly-owned local subsidiary of the Japanese automaker, has been trying to sever its long-term cooperation with the distribution system involving the American brand Ford on the island. As a result, Mazda Taiwan and Swire Group have recently reached consensus to make the latter the third   Mazda distributor on the island.
Swire poured NT$500 million (US$16.7 million) in 2014 to set up a big-scale, used-car dealer in downtown Taipei, targeting to reinforce its integrated strength in new- and used-car sales as well as automobile repair and maintenance. However, industry insiders say that Swire had also planned to utilize the big premise to create a flagship showroom for vending Mazdas, and the prospective flagship showroom will be bigger than all the existing ones.  
Multi-brand Distributor
With a total seven car brands under operation, Swire Group has become the largest multi-brand automobile distributor in Taiwan by pulling ahead the veteran Lioho Group.
Swire Group, formerly the sole agent and largest distributor of Audi cars in Taiwan, gained its distribution right of imported Audi cars through acquisition of  an established Audi vendor in Taipei, and took over two big-scale dealers and one service center. Incidentally Audi Taiwan recently also asked Swire Group to set up a multi-functional sales and service point in northern Taipei City.