Paul-Yu Ind. Corp. makes handcrafted decorative lanterns using various materials, including paper, wood, foliage, stone, rattan, seashells, copper, iron, ceramic, PVC, polyresin, glass, bamboo, fabric, and so on.

The company's lanterns come with various exotic motifs, such as calligraphy and paintings of Chinese and Japanese origins, and Western paintings; while cute, warm motifs are used on lamps targeted at children.

All of the firm's products meet some 40 quality specifications and safety requirements, including CE, GS, and UL, so are eligible to enter over 82 countries including the United States, European nations and Japan.

It ships about 1,500 containers annually, promoting its products under the "TAROGO" brand (named after a national park in Taiwan).

The company has added E14, E27 and B15 LED lighting fixtures to its product line. Its subsidiary, Paul-Yu Philippines Corp., is now one of the biggest makers of household decorative lighting, household decorative articles, and furnishing in Asia.

Paul-Yu has built considerable technical strength, driven by stringent quality inspection, well trained craftsmen, efficient manufacturing equipment and scientific management.

With strong emphasis on research and development, quality, service and innovation, the company has been able to develop innovative products in tune with customers' markets and preferences.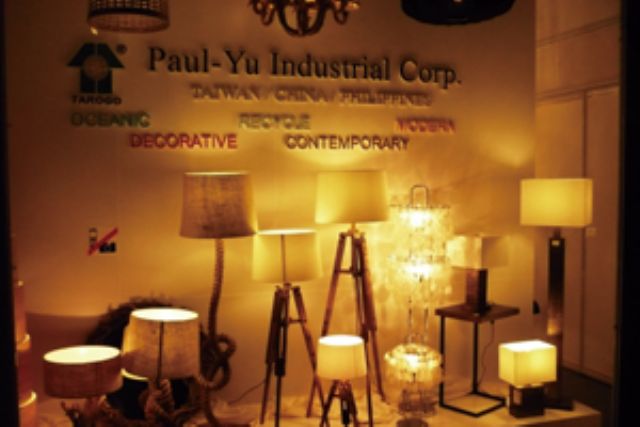 Handcrafted decorative lanterns from Paul-Yu.
Paul-Yu Ind. Corp.
Asia Plaza, 8th Fl., No. 68, Jen-ai Rd., Sec.4, Taipei, Taiwan
Tel: 886-2-27003286
Fax:886-2-2709-2314, 2709-8687 
E-mail: sales@paulyu.com.tw. Paulyutp@ms31.hinet.net. 
Website: www.paulyu.com.tw