Founded in 1978, Darjing Industries Co., Ltd. is a maker of LED touch dimmers, wireless doorbells, desk lamps, floor lamps/standing lamps, chandeliers, pendant lights, and track lights.

The company's dimmers come in two types: multistage and seamless adjustment.

With operational head office in Taipei, the company runs two factories in Zhuhai, mainland China.

In addition to having expertise to make lighting products to customers' specifications, the company also makes products carrying its brand name "COMFORT".

Major export destinations for the company's products are Japan, Europe, America and Australia, where it has long-term customers as a result of its flexibility, quality and reliable manufacturing service based on sincerity and trustworthiness as its business philosophy.  

The firm boasts technical strength, achieved by precision manufacturing equipment, stringent quality inspection, scientific management, and well trained R&D specialists.

With providing customers with optimal products and services as its goal, the company persistently enhances manufacturing capacity by adding new production software and hardware.

Darjung believes the key to success in the industry is to stay innovative, which it consistently practices to convert new ideas into tangible designs.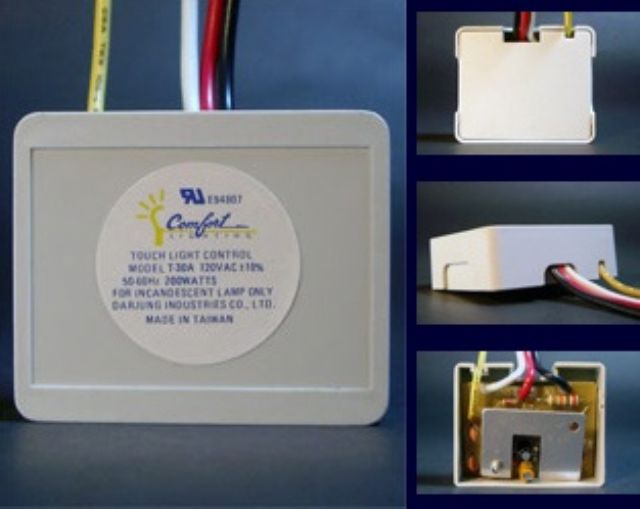 LED touch dimmers from Darjung.
Darjung Industries Co., Ltd.
No. 43-11, Pidao, Pidaoi Borough, Tamsui Dist., New Taipei City,, Taiwan 251;
Tel: 886-2-2626-8499;
Fax: 886-2-2626-8473;
E-mail: service@darjung.com.tw;
Website: www.darjung.com.tw, www.cens.com/darjung