Lawn mowers, motor plastic accessories, pulleys, spindles, throttle control parts, cables, flex pipes,
To both weekend gardeners with limited time and professionals demanding efficiency, lawn mowers have become a necessary tool among others in gardening; and the Taiwan-based Jioun Churan Co., Ltd. can provide total lawn-mower solutions, including spare parts and accessories, to help buyers develop the segment of the global market for garden machinery.

Established in 1995 in Changhua County, central Taiwan, Jioun Churan Co., Ltd. specializes in developing and supplying lawn mowers, as well as related parts and accessories, to be recognized as a professional supplier of this kind.

Jioun Churan's product lineup covers various lawn movers and a full spectrum of related parts and accessories, including throttle control parts, cables, plugs and wrenches, pulleys, flex pipes, clutch cables, safety cables, handles, starter drive kits, starter clutches, choke controls, shafts, spindles, chain adjusters, wheels, bump knobs and so forth. The maker also supplies some of commonly used models of agricultural machines and vehicles. All its products are made in compliance with international standards to ensure trustworthy quality and performance.

What has set Jioun Churan apart from its peers in the industry is its well-honed manufacturing techniques and rich knowledge of lawn mowers, which enable the maker to turn out products and parts in tune with customer's markets and trends.

Backed by the competitive advantages mentioned above, the firm capably handles contract orders on an OEM (original equipment manufacturing) and ODM (original design manufacturing) basis. It also offers one-stop-shop services and thorough solution to lawn mowers and agricultural machines, to serve global customers who look for reliable outsourcing partners.

Adhering to high quality, prompt delivery, competitive prices and satisfactory services, the company has successfully penetrated overseas markets to enjoy sustained growth for a long period of time.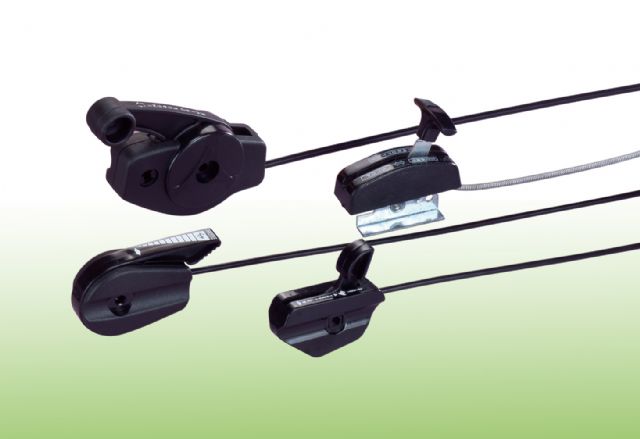 Samples of Jioun Churan's throttle cable assembly for lawn mowers and garden machinery
Jioun Churan Co., Ltd.
No. 155-1, Fanhua Rd., Chinhsing Village, Hsiushui Township, Changhua County, Taiwan 504
Tel: 886-4-768-1720
Fax: 886-4-768-4265
Email: jioun.churan@gmail.com
Website: www.mower.com.tw