Kwo Ger Technology Inc. makes LED streetlights, LED high bay lights and LED downlights, a business it has expanded into after having run a thermal-dissipation module company since 1979. The company's products go to market with brand names "Diamond Light" and "Kinglighting".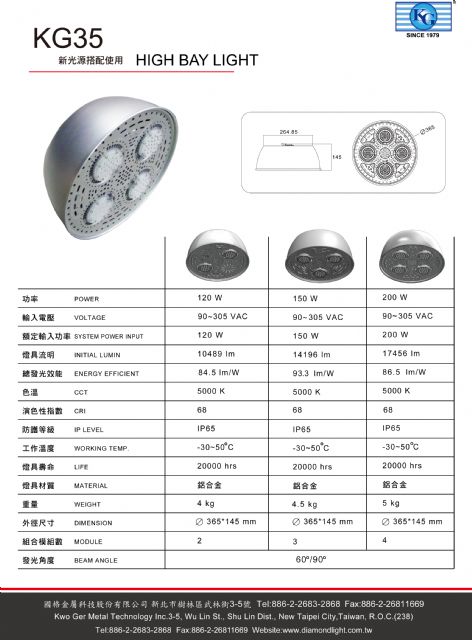 Sample LED lights by Kwo Ger Tchnology Inc.
Kwo Ger Technology Inc.
No. 3-5, Wulin St., Shulin Dist., New Taipei City 238, Taiwan
Tele: 886-2-2683-2868
Fax: 886-2-2681-1669
E-Mail: david-kao@kingcooler.com.tw
Website: www.diamondlight.com.tw