Brass quick couplers, brass quick plugs, hydro-penumatic dispensers, air chucks, hose-end fittings and adaptor parts
With solid manufacturing reputation, Taiwan is renowned among global buyers as a major global source of industrial parts for wide-ranging applications, including hose fittings and couplings. One such capable supplier is Sheng Fu Industrial Corp., founded in 1986 in Changhua County, central Taiwan, whose quick couplers, hose fittings, air tool fittings and related parts enjoy high popularity overseas for outstanding quality.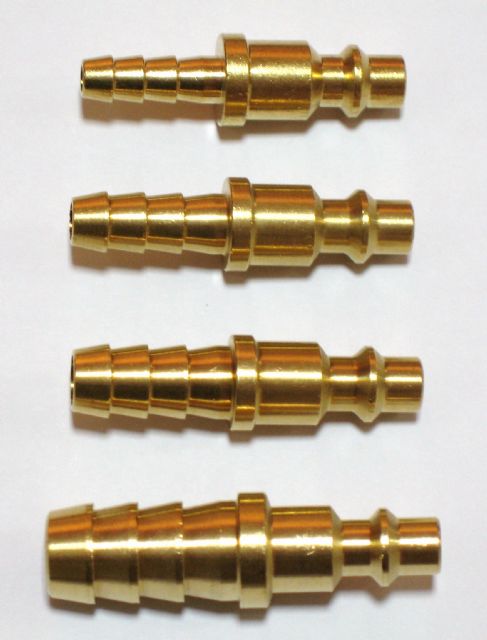 Sheng Fu's Milton-type hose plugs.
Foreign buyers interested in Sheng Fu's products are less likely to go away empty-handed, as the Taiwanese supplier's product lineup encompasses a wide range of couplings and fittings, including brass quick couplers, three-way couplers, nipples, plugs, air oilers, lubricators, air regulators, oil dispensers, air blow guns, air chucks, adaptors and related parts, air brass connectors, hose-end fittings, plumb bobs, couplers in Milton, ARO, Tru-Flate, Orion and Universal types, elastic plastic hoses, three-way connectors, brass air tool parts, brass quick plugs, double male connectors, double female connectors, double female adaptors, and many others.
Meeting industrial standards of Germany, the U.S. and EU, Sheng Fu's products are totally exported worldwide, mainly to Europe, Asia, North America and China.
Consistent high quality is among the merits of Sheng Fu's products, achieved by the maker's time-tested manufacturing techniques and abundant knowledge of brass and copper properties. Also, production at its factory is strictly managed and controlled in line with international standards, while finished products undergo stringent testing using advanced inspection instruments.
Universal-type male couplers by Sheng Fu.
Drawing on its decades-long expertise in the field, coupled with ample production capacity, Sheng Fu is able to provide value-added manufacturing services and fill contract orders on OEM (original equipment manufacturing) basis for customers with ever-changing requirements.
With strong commitment to fine quality, timely service, punctual delivery and competitive prices, the firm has established a sound global reputation as a trustworthy, competent manufacturer.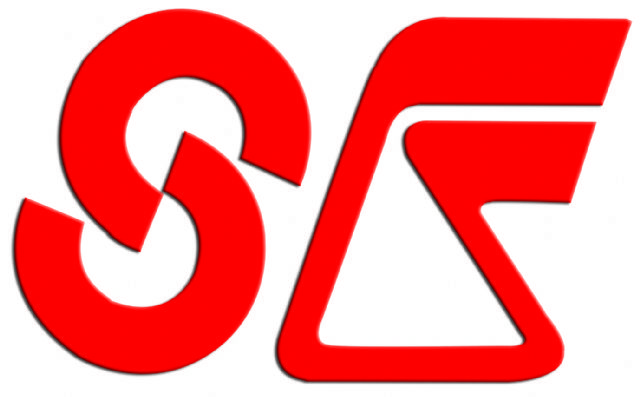 The "SF" trademark is well known among buyers as synonymous with high-quality couplings and fittings.
Sheng Fu Industrial Corp.
No. 222, Jiatie Rd., Hemei Township, Changhua County, Taiwan 508
Fax: 886-4-757-8279
Email: sf165888@yahoo.com.tw
Website: www.shengfu888.com