The 2011-founded Champ-Ray Industrial Co., Ltd. is a dedicated manufacturer of direct-current (DC) brushless motors and controllers in addition to products that run on the motors as ceiling fans and portable fans as well as LED light bulbs and LED surface mount device (SMD) for ceiling fans.

The company is a leading maker of such motors in Taiwan, shipping to global buyers various products including fans and electric bikes.

The company has built integrated-manufacturing capability, enabling it to develop, design and make DC ceiling fans according to customer specifications. Buyers can choose among the company's 20-plus models of smart fans and three transmitters.

Champ-Ray has built solid technical strength, which is mainly achieved by precision manufacturing equipment, stringent quality inspection, scientific management, and well trained R&D specialists.

By placing strong emphasis on R&D and making the most of the latest know-how on fans and motors, the company has been able to develop and introduce striking products steadily, all of which are certified to UL, GS, and ETL standards.

Its R&D team has been working to develop standard and customized DC motors that are more efficient and smaller for makers of ceiling fans and electric bikes. The company has introduced also DC motor systems used in solar panels, high-low voltage DC motor systems, and for hi-low voltage LEDs.

Following the belief that the key to success in the ceiling-fan industry is stay innovative, the company has never stopped converting new ideas into tangible designs.

Adhering to the objective of providing customers with optimal products and services, the company persistently enhances its manufacturing capacity by adding new production software and hardware.

From DC motors, remote controllers and LED in addition to ceiling fans, the company offers total solutions comprising product development, design and manufacturing.

The company is a widely recognized supplier mostly thanks to its production of high quality products at extremely competitive prices, to which it ascribes mostly its integrated-manufacturing capability, diversified outsourcing, and dedication to production of eco-friendly products.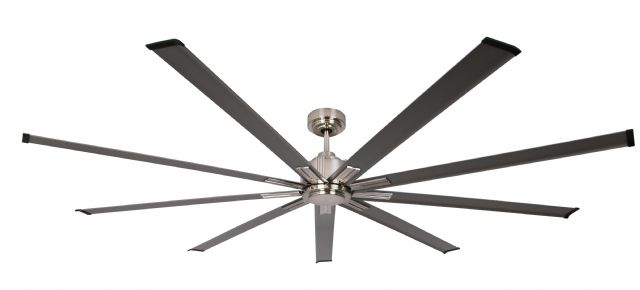 Ceiling fan from Champ-Ray.
Champ-Ray Industrial Co., Ltd.
No. 98, Daming Rd., Shengang Dist., Taichung City, Taiwan (429);
Tel: 886-4-2524-8968;
Fax: 886-4-2524-8938;
Email: david@champ-ray.com;
Website: www.champ-ray.com.