Epoch Chemtronics Corp., founded in 1997 in Taiwan, is promoting the epoFlorium, epoXcube, epoSlender, and epoSlim-Steps series of LED lighting fixtures featuring unique designs.

epoFlorium is an E27-socket LED light bulb that has been awarded the Reddot Design Award 2015 for its streamlined, flat contour design, which was inspired by a blooming flower. Its three-dimensional light diffuser technology evenly spreads the lamp's light in all directions to create fatigue-free viewing. 

The lamp consumes 4.3W power to deliver 370lm at 5000K CCT or 335lm at 3000K CCT with color rendering index (CRI) greater than 80 depending on product type.

The lamp, weighing 106 grams and 108.5mm in diameter and 71mm in height, delivers light uniformity higher than 80 percent. Its warm-up time is less than two seconds and start-up time is less than 0.5 second. Its switching cycle is more than 15,000 times before failure and service life is 40,000 hours.

epoFlorium is an ideal bulb for a number of indoor lighting fixtures, including. downlight, pendant, wall light, and desk light.

epoXcube is a series of square downlights, which can be seamlessly mounted on ceiling with specially designed connectors. The series shares the the same low-profile design as epoFlorium's, with the frameless and glossy exterior enabling the lighting fixture to give off softer and cozier light.

This light is suitable for various spaces, including homes and commercial sites thanks to a drop-proof mounting device on the back.

epoSlender is a series of ultra-slim batten lights, 600mm (long)x 100mm (wide) x 5.5mm (thick), that comes with the epoSlim-Steps three-in-one wiring connector. Each epoSlim-Steps can connect with three epoSlenders in series at once thanks to the three ports. The system is easy to install and integrated with an auto on-off switch, which can be operated by hand or an infrared sensor. The switch can turn on and off the lights all together or separately with its sensor and the Smart Hub.

Another merit of the combination of epoSlender and epoSlim-Steps is space-efficiency, with the unit being able to be built into various shelves and cabinets in a variety of decor projects without taking up much space.

Epoch is a dedicated manufacturer of LED lighting fixtures, including panel light, down light, batten light, ceiling light, integrated mounted light, and edge-lit light for indoor, commercial and office applications.

In 2010, Epoch set up its own brand Epoch Lighting™, with its products including key components and LED luminaries certified by GS, CE, PSE, RCM, CNS and CCC, which shows its reliable quality.

With an enviable track record, the company has supplied products for wide ranging commercial and public works projects worldwide, including a supermarket at Frankfurt am Main Airport (FRA), a post office in Belgium and a commercial building in Dubai.

The company aims to develop and provide customers with lighting products that are simple, low glare, ultra slim, energy saving, high quality and reliable. It has built integrated manufacturing capability for lighting production, including making all key lighting components, integrating diffusers with lighting fixtures, cutting optic lens, surface mount technology (SMT) bonding and assembling all components.

The company branched out into lighting in 2009 after years of operation in the liquid-crystal display (LCD) sector, in which it makes small- and medium-size backlight modules for various applications such as GPS, smart phones, tablets and industrial computers. Today, it is among Taiwan's top three LCD backlight module makers, operating TSI16949- and ISO9001-certified factories in Suzhou and Xiamen of mainland China in addition to Chubei, Taiwan.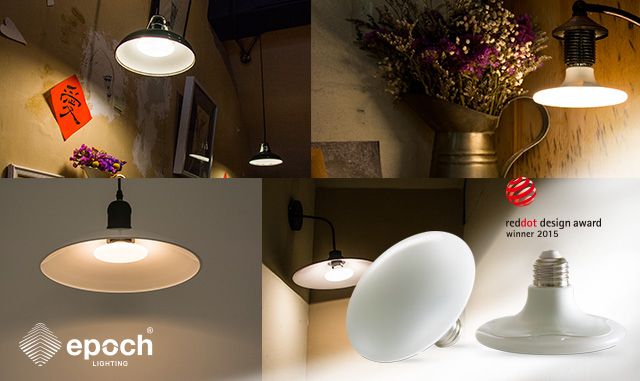 epoFlorium lamps from Epoch Chemtronics.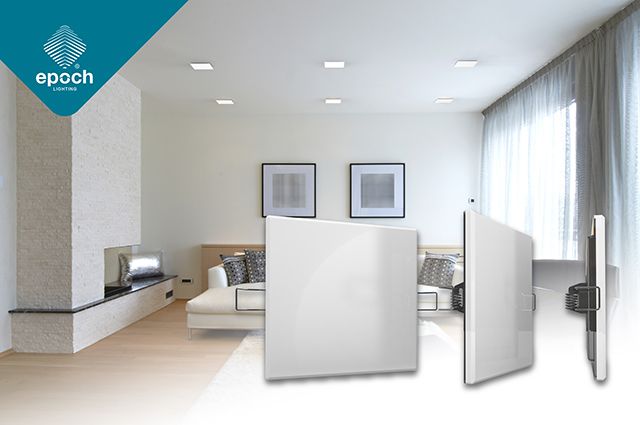 Epoch Chemtronics' epoXcube lamps.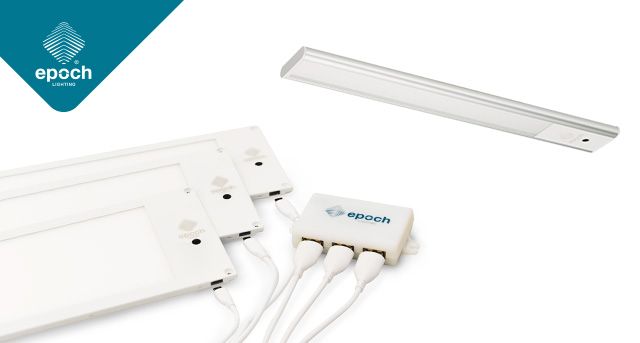 epoSlender & epoSlim-Steps lighting fixtures from Epoch Chemtronics.
Epoch Chemtronics Corp.
5F-1, No.35, Hsin-Tai Rd., Chupai City Hsinchu Hsien,Taiwan (30252);
TEL: 886-3-554-5488;
FAX: 886-3-554-5489;
Email: lighting-CS@epoch-optic.com;
Website: www.lighting-epoch.com.