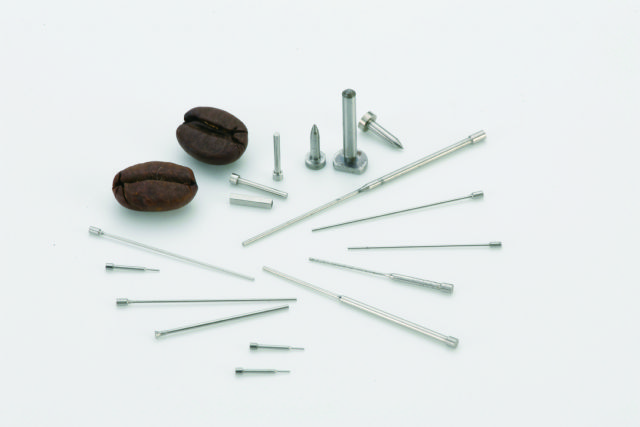 Chuen Jaang precisely processes workpiece with diameter down to 0.3um.
While Taiwanese makers have come a long way since the 1970s when they mostly filled export orders based on buyer specifications to offer OEM (original equipment manufacturing) service, which later evolved to ODM (original design manufacturing) along with changing market structure and rising technological, design capacities on the island, the liberalization of the Chinese market, rising production costs in Taiwan and economic development in nations as Vietnam, Indonesia have posed new challenges upon Taiwanese suppliers.
Besides continuing to build on their solid  reputation globally for unparalleled manufacturing flexibility and precision, Taiwanese makers have successfully diversified from traditional sectors as hardware, with suppliers on the island even being subcontractors of motors for Tesla, globally-scaled chip makers for information technology devices, and one maker recently reported on TV for machining and hand-assembling timepiece-grade, jewel-encrusted protective housing for iPhones, as well as another turning out parts for Boeing planes.
Obviously over the past decades Taiwanese contract manufacturers have effectively tapped well-honed technologies, ranging from computer numerical controlled (CNC) machining to Bluetooth to find buyers in all kinds of fields, from motorcycle and automotive to electronics, aerospace, machinery and so forth, to have so far weathered increasingly intense global competition amid the rise of underselling competitors from emerging countries.
The following sums up the past and present of three Taiwanese OEMs and ODMs, who all boast technological prowess, and have cooperated with CENS for a long time to  develop business in the global market to have built sizable profiles among buyers from different downstream sectors.
Chuen Jaang
Chuen Jaang Precision Industry Co., Ltd.,  founded in 1982 in Kaohsiung City, southern Taiwan, began supplying auto and motor parts on an OEM basis, having  become highly notable for its precision manufacturing services that meet  customers' demand for miniature, complex parts and components as lightweight, compactness are features of common concern globally.
Just like most of its Taiwanese counterparts who were widely obliged to transform business structure for reasons as rising cost and the adoption of market economy in China in the 1990s, Chuen Jaang, who once enjoyed promising growth on the prosperity of the domestic scooter industry during the first decade of its operation, faced its first fork in the road: whether to pour limited resources into upgrading amid widespread declines in domestic customer demand for low-end motor parts.
For sustainable development, Chuen Jaang made up its mind at that time to spend considerable sums to improve production capability through adopting advanced manufacturing equipment and reinforcing quality control. The decision perhaps looked risky then, especially when the maker was small in size, but has proven to be wise to have successfully sustained growth hence, mostly thanks to the farsighted founder and general manager,  Ming-sheng Hsieh, who says that the firm was motivated by demand from Japanese and German clients for higher precision parts, so bought a number of computer numeric control (CNC) lathes, mills and grinding machines to upgrade production capability from the ground up.
Asia-leading Precision
The equipment upgrading investment has apparently paid off, as Hsieh claims that his company has the most precise machining and grinding techniques in Asia, able to  handle workpiece with diameter down to 0.03mm—half the diameter of a hair—with tolerances reaching 0.001mm and surface finish as fine as 0.1um, as well as finished diameters ranging from 0.5mm to 450mm.
This manufacturer is also able to mill items with a maximum length of 2,500 mm and width of 1,000mm, with particular expertise in bar-feed lathing of bars with diameter range of 0.300 to 51mm and other products under 450mm with non-bar-feed production. Such superior manufacturing techniques set Hsieh's company apart from emerging rivals in the global competition, to make it a world-caliber supplier of high-precision parts.
More importantly the upgrading also helped Chuen Jaang to expand customer base beyond the segment of motor parts, as presently over 60% of Chuen Jaang's annual shipment goes to overseas customers from the watch, semiconductor equipment, vehicles, electronic components, aeronautic parts, specialized tools sectors. By application, 40% of the company's output is sold to the industry of electronic parts and accessories, 30% to the molds and dies, 20% to the automotive and machinery, and the remaining 10% to others.
After considerable effort in recent years on vertically integrated manufacturing and cooperation with upstream and downstream suppliers, Chuen Jaang has developed ODM capability to equal its OEM capacity. Hsieh says that his company successfully worked out an entire set of motorcycle engine parts with the help of large domestic makers of scooters and cars several years ago to begin its ODM business, which has received accolades from end-users for high quality, dimensional precision and excellent functionality.
Kuen Tong
Proving the importance of having fortitude amid hardship encountered during drastic market changes, Kuen Tong Industrial Co., Ltd., a top-end OEM and ODM of 3C parts, bicycle parts and accessories, auto and motor parts, heat sinks, lighting parts etc. in Taiwan's central county of Changhua, is case in point of a small contract manufacturer who found success by insisting on technological upgrading.
Established in 1992, Kuen Tong has grown  from a family-scale subcontractor into an ISO-9001-certfied enterprise with a modern, well integrated, spacious factory equipped with over 135 CNC machines, with each running 22 hours a day on average, or a total of nearly 2,970 hours daily, and over 200 workers to generate annual revenue of more than US$16 million.
Kuen Tong's founder and general manager,  Zhi-zhong Lin, recounts a textbook case of a home-based business that began in a small workshop of only around 16.5 square meters, with merely two workers and two tapping machines. He persisted with relentless hard work and the company  steadily grew for years till its first serious watershed in 1999, when the emergence of underselling rivals encroached on its business.
To take on the new challenge, the general manager once considered moving the company abroad for cheaper operating costs. Lin admits to having assessed the feasibility of moving the factory to China as well. But he eventually canceled the plan for it would have left over 80 workers unemployed, to have upset the livelihoods of more than 80 families.
Setting sights instead on new forging technology for heat sinks that only Japanese peers possessed then, Lin says that was his company's plan B after rejecting the plan to move offshore. Despite the technological challenge, the company conscientiously focused on research and development to finally succeed in applying the forging technology in mass production following over four years of effort. This wrote a new chapter in the company's history, for it began emerging in the globally competitive landscape as a reliable OEM and ODM.
Regardless of new hurdles that stood in its way later on, the company has consistently  introduced new machines and sharpened its manufacturing capability, for Lin realizes that only via commitment to technological upgrading, quality improvement and upholding integrity can his company  consolidate long-term relationships with customers. To that end, the company has  not only developed a top-caliber R&D and management team, continually introduced industry-leading technologies, but also set up computerized systems for material logistics and production process management, to secure top-end quality.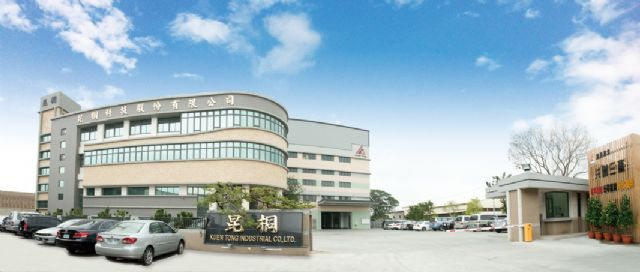 Kuen Tong is one of Taiwan's best-known OEM and ODM with many CNC machines.
Also the company works on optimizing production processes, aiming to not only satisfy customers with speedy prototyping, but also overcome problems of abrasive wear and high material consumption during production to enable the company to technologically stand out in processing aluminum alloy, carbon fiber and titanium alloy.
Attention to Detail
Learning from its decades-long experiencing in dealing with larger Japanese enterprises, Kuen Tong pays close attention to every production detail,  taking advantage of its know-how to optimize customers' products.
To guarantee customers high quality and rapid delivery, Kuen Tong has raised in-house manufacturing content to over 85%, and authorizes every work with quality management through full participation in quality control. Lin says that each  production line worker has a caliper and other inspection instruments, and is required to conduct on-site checking every two hours.
Furthermore, adopting e-management is also the prime motivator of Kuen Tong's competitiveness. Its factory is installed with SPC (statistical process control) workstations for every 20 to 25 machines, which are configured for more precise quality control to meet customers' requirements. Lin says that once a variation exceeds the standard tolerance during production, these workstations help operators to accurately measure and record the deviation that are then automatically  e-mailed to all directors and managers to report the problem.
Right after production finishes, employees use barcode systems to report the work done. Through process flow diagrams, all operations are transparent to enable more effective control and easier traceability of problems. Moreover, the data is applicable to ERP system to output related production information to facilitate decision-making.
Lin says that fully electronic management system can detect and expose all latent problems during production, even help to improve and optimize Kuen Tong's in-house production to prevent problems from occurring in the front end, and make sure the products turned out completely measure up to customers' requirements.
Inter-tech
Inaugurated in 2003 in Taichung City, central Taiwan, Inter-tech Metalworks Inc. is a burgeoning contract manufacturer engaged in metal forming and processing, with a TUV-approved ISO 9001 certificate.
This technology-driven manufacturer is versed at water-jet cutting, laser cutting, hole punching, shearing, bending and machining, being well recognized as a trustworthy, competent OEM by customers from the machinery, electronics, furniture, sports equipment, construction and metal product sectors.
Religiously believing that sound production capability and ample capacity is the bread and butter for subcontractors, Inter-tech has established a complete production line composed of a number of advanced machines, including 4 laser cutters, 2 water-jet cutters, an NCT (numeric control turret) automatic puncher, 6 CNC electric benders, a sheet-metal shear, 3 drillers, 3 tapping machines and a CO2 welder, which enables the company to fill large orders on-time while achieving qualitative consistency.
Sticking to its corporate motto based on  "Service, Professionalism and Enthusiasm," the firm provides all-around, on-the-job- training for workers and carries out by-the-book quality measures in-house, to assure customers receive products according to expectation. Not merely a subcontractor, this maker capably designs and develops various innovative products, such as roller tool cabinet, metal furniture, magazine displays and racks, exhibition stands, metal fittings and decorations for tourist facilities, and landscaping equipment, hence having built sustainable growth over the past years.
Water-jet Cutting Expertise
Inter-tech's competitive edge rests in its water-jet cutting expertise. The company pointed out the many advantages of the technology that are not easily replaced by wire-cut EDM (electrical discharge machining) and plasma cutting, including its diverse application to various materials and workpiece with different thickness, less heat generated during processing to prevent materials from deforming or resulting in heat-affected zones, and saving costs in  cutting laminated layers. Besides, it is  faster than wire-cut EDM, while outperforming plasma cutting with fewer processes and leaving no burrs on the back of cut items, the company says.
Mostly thanks to years of dedication to the technology, the company is able to handle water-jet cutting of various materials and products, including marble, composites, glass, silicone rubber sheets, stainless steel and aluminum alloys, brass, acrylic, engineering plastics and Bakelite, up to  150mm in thickness.
Through well developed know-how and advanced water-jet cutting machines, all of which are built with dynamic cutting modes for effective tolerance control, the company says its materials and products can be finished with linear positioning tolerance of plus and minus 0.1 mm and practically  without bevels, which assures customers of added value and reliable dimensional accuracy.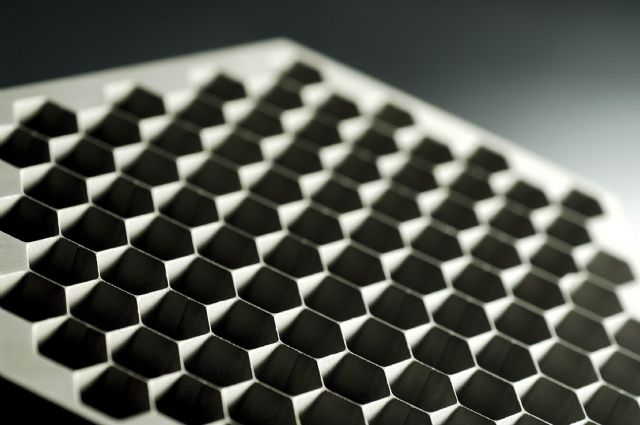 Inter-tech's water-jet cutting ensures finished workpiece with tolerance of plus and minus 0.1mm.