While smog from heavy traffic in China's major cities awe most observers as does the nation's leading status as the world's biggest car market by sales volume that has been achieved in just a couple of decades, the Chinese administrators have not neglected to balance rapid economic growth with life quality, which can be partly improved with cars emitting less pollution. As Tesla has become the poster child of the emerging global electric vehicle (EV) industry, the clean-burning cars are also targeted by investors as they aggressively try to elevate penetration of EVs through government policies.

Recent news have more or less put more weight behind EV market development in China, as China's 13th five-year economic development project has chosen EV as a focal point slated for special development; while Tesla Motor of the U.S., the leading premium electric-car maker, had announced to further expand its business deployment in the big market.

Forecast by the National Energy Administration (NEA) of China for the EV charging market said that by 2016, the overall EV-charging market in the nation will be valued about 33 billion renminbi (RMB, or Chinese yuan), with some 12,000 EV charging stations and some 4.5 million charging poles to be set by in China by 2020, to generate an annual charging market value of about 126 billion RMB.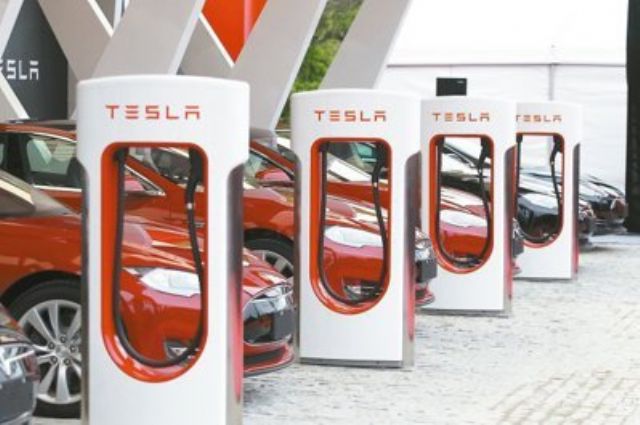 According to IHS in 2014 the worldwide EV-charging equipment market totaled about one million units, which is expected to reach some 12.7 million by 2020. (photo from UDN)
The global EV-charging business is also showing a bright future. IHS, an international market intelligence firm, recently published a survey indicating that in 2014 worldwide EV-charging equipment totaled about one million units, and the number is expected to reach some 12.7 million by 2020, representing an 11-fold growth over six years.
Various institutional investors are optimistic about the future of the global EV-related market, believing that some high-potential companies in Taiwan are expected to benefit from such developmental trend.
Teco
One such example is Teco Electric and Machinery Co., Ltd., one of the most established suppliers of heavy-duty electro-mechanical equipment and home appliances in Taiwan, which has been aggressively developing EV-related business for several years by leveraging its core expertise in motors and electro-mechanical control.
Teco announced previously that it has developed almost all its key EV parts in-house, including motors, motor drivers, control units, charging poles and charging station solutions etc. The group has won some orders from overseas partners, and is scheduled to soon kick off delivering 21-seat EVs and electric-jeepneys to Filipino customers. To further grow the group's EV business development, Teco has decided to set up an EV assembly plant in Subic Bay, the Philippines, which will be also a training base for business-expansion plan in the future. 
Teco stresses that the rising EV market has created many potentially lucrative business opportunities, of which Teco now targets  the special-purpose EV segment, and has developed many market-ready products, including electric tricycles as well as seven-, 14- and 21-seat electric vans, which are more easily acceptable by the market.
AcBel
Institutional investors pointed out that in order to stimulate consumers' purchase willingness, Tesla has been installing super EV charging stations in major markets. Currently, the American EV maker has set up 527 super charging stations worldwide, with about 40 percent more to be added in 2016 and to be installed in central U.S., Eastern Europe, Southern Europe, Japan, Australia etc. In China, higher land cost in urban areas has driven Tesla to install destination charging stations for lower equipment cost and easier penetration.
AcBel Polytech Inc., a power-solution provider based in Taiwan, has been aggressively tapping into the electric vehicle supply equipment (EVSE) market in recent years, also expecting to tap into the DC EV-charging market in conjunction with Tesla's charging-equipment installation by supplying key parts and solutions. In fact AcBel has tapped into Tesla's new Model X electric SUV's supply chain by winning the order for DC/DC charging-equipment power modules. The Taiwanese supplier is also expected to win more orders in the future for charging power modules for Tesla's existing Model S electric car.
CHEM
Chung Hsin Electric & Machinery Mfg. Corp. Ltd. (CHEM), a leading power-equipment developer and maker in Taiwan, in recent years has been focusing on alternative energy and EV-related equipment businesses by steadily cultivating in-house R&D capabilities. Besides the development and production of parking management systems and solutions, CHEM also operates the Dodohome parking-lot chains in Taiwan with 200 properties and a total of some 60,000 parking spaces. CHEM said that in the future EV charging must be highly linked to smart parking infrastructure, for which the company is believed to have all key techniques ready.
Fortune Electric
Fortune Electric Co., Ltd., an electro-mechanical manufacturer in Taiwan, signed three years ago a letter of intent (LOI) to cooperate with Siemens of Germany and the domestic company Dijiya Energy Saving Technology Inc. to jointly develop EV charging-stations and battery-exchange equipment. The company's EV charging station and battery exchange equipment have been installed at the National Taipei University of Technology for trial operation. 
This year, Fortune Electric launched its own brand Evalue for its comprehensive-range of EV charging and battery-swapping equipment, further demonstrating its determination in the rising market. The company's multimedia, interactive EV charging stations, smart cloud-based charging management systems, power-grid apps, battery-swapping systems etc. show its ample expertise and know-how in such fields, to make the company a qualified player in the EV era.
Fortune Electric has also announced to further integrate its smart grid products and will continue to set up EV charging stations throughout Taiwan. All the firm's efforts target foreseeable lucrative business opportunities to be created by Smart City applications of the future.
Yulon Group
Yulon Group, recognized as the largest automobile-manufacturing conglomerate in Taiwan, has developed several pure-electric cars in the past few years, many of which are adopted in different EV pilot projects throughout Taiwan.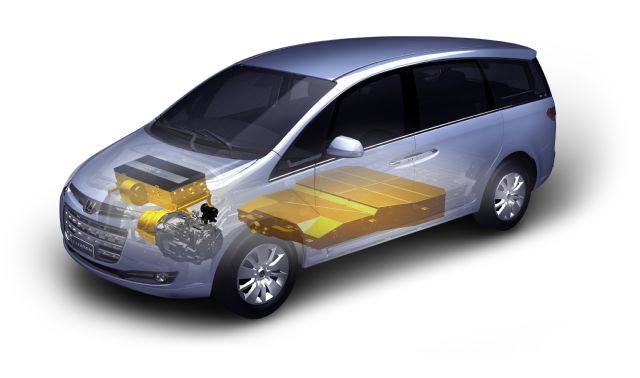 Taiwan's Yulon Group aggressively develops business deployment in every EV-related field.(photo of an EV developed by Yulon)
The group sees EV as one of its revenue growth drivers of the future, and has been developing a comprehensive range of products and solutions, including assembled EVs, charging and battery-swapping services, lithium-ion battery manufacturing and recycling that are operated under different business models.
Other companies in Taiwan are also ready to tap lucrative business opportunities generated from EV charging, including  DeltaDelta Electronics, Inc. (charging station and charging station management systems), K. S. Terminals Inc. (EV charging plugs), Sinbon Electronics Co., Ltd. (EV charging station charging equipment), Well Shin Technology Co., Ltd. (supplier of charging plugs (guns) to Tesla) etc., according to institutional investors.