Taiwan's premiere exhibition dedicated for the metal sector to deliver renowned technologies for competitive global market buyers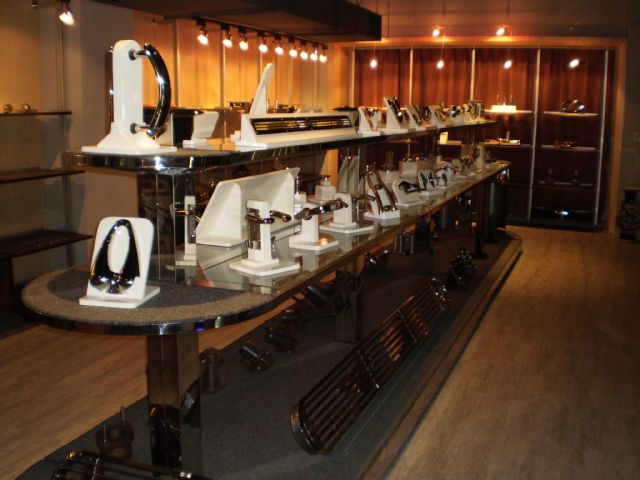 Taiwan has very high manufacturing capability among global buyers in metal and steel industry.
The industry-awaited inaugural staging of International Metal Technology Taiwan (iMT Taiwan) has garnered curious spotlight from market watchers and all-involved in the global metallurgy sector eager to see the latest innovations and technologies at the trade exhibition. Organized by Kaigo Co., Ltd. with the support of Messe Düsseldorf GmbH, iMT Taiwan will be held from 2 to 4 December 2015 at the Kaohsiung Exhibition Centre, Taiwan.  As a specialist trade fair, iMT Taiwan focuses on showcasing extensive top-grade products, machinery, equipment and solutions covering the end-to-end manufacturing and supply chain for the metal sector.
Over 150 exhibiting companies comprising international metal powerhouses from USA, Germany, Japan, UK, Switzerland, Singapore, Indonesia and Taiwan's most competitive market leaders will present their newest offerings across 13 product categories namely; Material Science and Engineering, Heat Technology, Metallurgy, Foundry, Moulding, Coating, Joint and Cut technology, Metal Forming Technology, Wire and Tube Machineries and Equipment, Semi-finished and Finished Products, Turnkey Equipment and Industry Associations who will be providing research knowledge and consultancy services to perform better while implementing new technologies in their business processes.
High-technology offerings catered to market demands
Set to attract 8000 trade visitors and buyers from across the region and worldwide, iMT has been uniquely put together to deliver a one-stop business networking, information-exchange, sourcing and procurement platform for discerning professionals in the metal industry. "Given the challenging performance outlook yet buoyant market transformations affecting the metal and steel industries globally, businesses have to stay competitive by producing better quality products and provide value-added customized services through high-performing technologies. As such, iMT has gathered established companies with sought-after capabilities that meet buyers' cost-efficiency and high engineering quality requirements," said Mr Gerd Keim, President of Kaigo Co., Ltd.
Commenting on iMT Taiwan's timely staging, Mr Keim added that, "Taiwan has long been a major contributor to the world's metal and steel industries. The country's competitive advantage in having a broad raw materials backyard supported by active government's plans to expand its metal industries' facilities, technological inventions through intensive research and skilled labour specialists as well as economic incentives to attract foreign investments and boost exports all pave for sound reasons to synergize all that Taiwan has to offer and present them in one dynamic business platform." As such, business leaders, manufacturers and suppliers who want to introduce superior products with trusted quality can expect to meet potential local partners that are well in-tuned with their expectations and in tandem identify foreign companies whose products or machines are made with Taiwanese's quality expectations in mind to enhance their production strength.
Synergizing business objectives and need for industry knowledge
Higher productivity levels, stronger brand value and increased competitiveness by local manufacturing companies will contribute towards strengthening Taiwan's position as an important metal producer, thereby achieving the country's aim of capturing larger global market share in the coming years. Hence, over the three days exhibition, visitors will meet Chung Hung Steel, Chiu Ta Hydraulic Machine, Jing Duann Machinery Industrial, Advanced International Multitech, KTR TAIWAN, Taiwan Sinton Machinery and others who are among the leading Taiwanese companies that have consistently performed on par with international players and progressively successful in reaching better industry quality standards, thus gaining higher credibility for Taiwan-produced metal products. International companies coming from countries with strong metal technology portfolio include DYNACAST, VSM AG- Grinding and Polishing, PT Monokem Surya, Oxford Instruments, Directorate of Industrial Metal Base Material, who recognizes Taiwan's key role in shaping the region's onwards market growth and global metal industry development.
Kaigo Co, Ltd's valuable experience in attracting business ventures and promoting trade in Taiwan via numerous industry-pioneering trade exhibitions as well as its in-depth understanding of Taiwan's conducive business environment assures IMT to be a meaningful event that opens buyers to have exclusive business meetings with key decision makers, identify newly-launched products made available first only at iMT, procure the latest products in the market ahead of their competitors  and view exciting machinery demonstrations first-hand  across the 4550 sqm exhibition floor space.
Augmenting its strategic position that offers a central opportunity to gain critical industry knowledge, iMT Taiwan will also present a keynote conference with a distinguished speaker line-up led by Mr. Winfried Resch from VDMA – the German Engineering Federation, who will discuss industrial value creation, followed by Dr. Hermann Stumpp,  President of THERMPROCESS (Messe Düsseldorf) and Mr Dr. Heinz-Juergen Buechner  and  Managing Director, Industrials / Automotive of IKB Deutsche Industriebank AG will share their insights on 'Application of Thermal Processes in Industrial Furnaces for the Production of Metals - Overview and Actual Trends' and ' Current Trends in the Global Metals Industry' respectively. For deeper perspectives on the market opportunities available in the local metal industry, Honorary Advisor of the Chung Hung Steel Corporation will present on 'Taiwan Metal Industry's prospects and strategies of moving toward high valued-added products'.
For more information or to participate at the exhibition and conference, visit www.imttaiwan.com