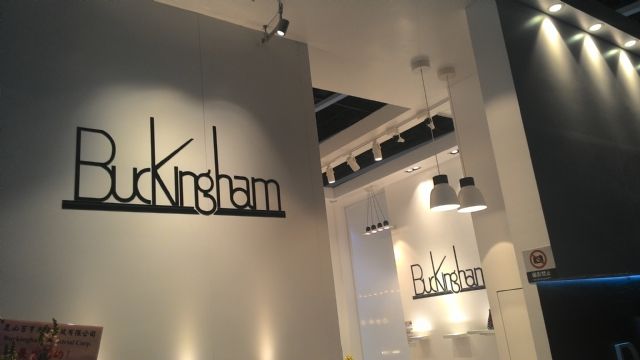 Buckingham Industrial's European-themed LED lights connected to the Internet.
At the 2015 autumn edition of the Hong Kong International Lighting Fair, running from October 27 through 30, Buckingham Industrial Corp. primarily exhibited European-themed LED luminaries whose light intensity and color temperature are controlled by WiFi-connected mobile devices.
These lighting fixtures are ideal for both commercial and residential spaces for their cozy light and stylish white, black, or glossy silver finish. Users can download the control app from the company's website www.buckingham.com.tw.
These track lights are not only easy to install but also provide safe operation with integrated breakers. 
These fixtures include the Coach-series, Flap-series and Trio-series down lights; the Opera-series spot lights; the Civic-series cabinet lights; the Galaxy-series bathroom lights; the Clipper-series ceiling lights; the HAAR-series pendant lights; the Linear-series line lights; the Waltz-series wall lights; and low-bay and high-bay industrial lights.
Although the company has built its own brand "Buckingham", these exhibited products are highly customized to meet unique tastes and specifications from different shops and consumers.
Together, these lights have won over 200 patents for exterior, light efficiency and light pattern, which have been achieved by the Buckingham R&D team of around 30 engineers.
Buckingham offers a 50,000-hour warranty on its LED residential and commercial lights, 90-percent of which are shipped to overseas markets.
The company, founded in 1991 in Taipei, operates an integrated factory in Kunshan City, adjacent Shanghai, with in-house designers as well as production facilities.
Buckingham believes that the key to success in its industry is constant innovation, and pursues such motto by steadily converting its new ideas into concrete designs. Adhering to the objective of providing customers with optimal products and services, the company persistently enhances its manufacturing capacity by adding new production software and hardware.
With abundant experience in lighting industry and advanced lighting technology, the company is confident to offer the best lighting solutions.