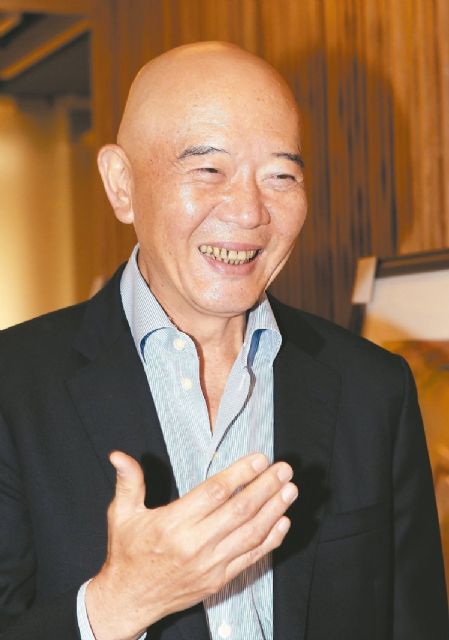 Test Rite's CEO, T.H. Ho.
Test Rite International Co., Ltd., recognized as Taiwan's biggest home improvement retailer, has contracted LED maker Unity Opto Technology Ltd. for supply of LED light bulbs to sell under its brand name, as well as having won the exclusive dealership to sell Toshiba-branded light bulbs made by the Taiwanese maker.
These moves are part of the retailer's aggressive plan to snatch half of the Taiwanese domestic market by selling 1.5 million LED bulbs a year, with the bulb's average selling price having fallen below NT$100 (US$3.03) apiece.
Test Rite Chief Executive Officer (CEO) T.H. Ho will personally oversee the whole bulb distribution operation from contract manufacturing to retail at stores.
By adding the bulbs to its lighting-fixture lineup, the retailer estimates its lighting-fixture sales to rise a quarter year-on-year in 2016, to NT$1.5 billion (US$45.45 million).
To effectively attain the goal, the company will price the bulbs at NT$99 (US$3), the first sub-NT$100 price tag for LED bulb on the island.
Surveys by market consultancies show that around a total of three million LED bulbs are shipped a year in Taiwan, with around 800,000 million sold at Test Rite's stores. These bulbs mostly carry Philips, OSRAM and Everlight brands.
At Test Rite's stores, LED has increased to account for 45 percent of the light source for lighting fixtures on store shelves so far this year, up from 2013's 31 percent, indicative of LED's having become the mainstream light source in two years.
This year, the company has set up LED-experience booths at many of its stores, with expenditure of around NT$5 million (US$151,000) on each store. In 2016, the company will spend up to NT$100 million (US$3.03 million) to install such booths across the rest of its 26 stores.