Fasteners, special fasteners, screws and nuts, forging, lathing, grinding etc. processing
Founded in 1987, Lien Ya Machinery Co., Ltd. is an ISO 9001- and ISO/TS 16949-certified company specializing in producing all kinds of fasteners, especially special items, by utilizing its comprehensive, integrated in-house production and processing capabilities. Currently, the firm's fastener products are mainly for transportation vehicle, bathroom hardware, sporting goods etc. applications; but Lien Ya, in fact, can produce any kind of fasteners for special applications according to customers' specifications.

Thanks to its unmatched know-how and expertise in dedicated-machinery development and production automation, as well as manufacturing and processing techniques, Lien Ya has steadily enjoyed revenue growth throughout the past 30-plus years. Sticking to delivering high quality and service, Lien Ya is moving forward from built-to-order production to all-around manufacturing service including R&D, the company says.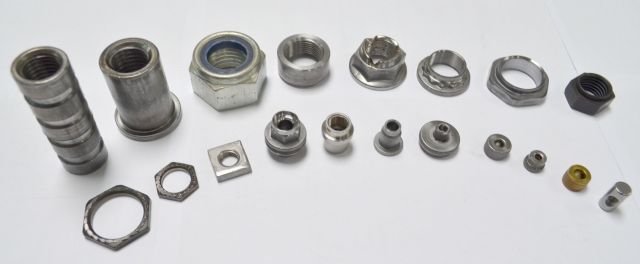 Lien Ya's automotive fasteners.
Lien Ya is a key contract supplier of high-end fasteners to almost all the major fastener suppliers in Taiwan, which now accounts for about half of the firm's revenue, with the remaining revenue coming from orders placed by global customers. With a solid foothold in the fastener industry already built, the ambitious company is ready to go to the next stage of growth by investing more in global marketing and sales.   
The Early Days 
Lien Ya, in fact, started as a machinery maker of all kinds of dedicated machinery, whereby the expertise and know-how accumulated enabled the company to design and sharpen various types of manufacturing techniques and production automation. To date, about half of the company's mechanical equipment are self-developed to achieve the highest production efficiency and optimal functionality.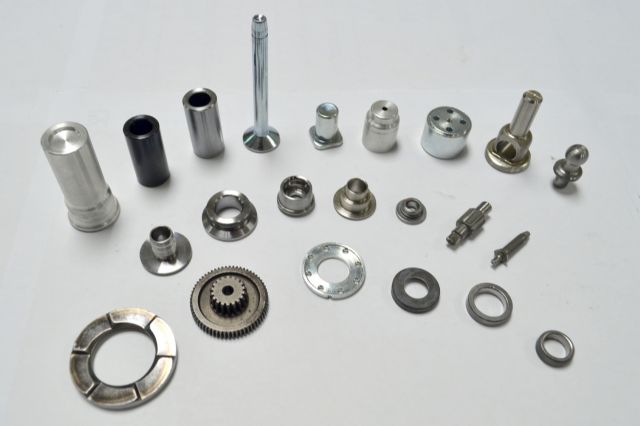 Samples of Lian Ya's fasteners for transportation vehicle, bathroom hardware, sporting goods, etc.
The fastener maker stresses that in-house development (and in some cases in-house production) of manufacturing equipment is one of its competitive cores, because such approach enables the company to truly know its needs and operation of the machines to achieve the best quality, highest precision level and optimal cost control.
Precision and Big Volume
Currently, Lien Ya focuses mainly on production of two types of fasteners, items requiring the highest precision and sophisticated processing, as well as big-volume items, which, says S.T. Shen, company chairman, are the top and the bottom of a pyramid. The chairman actually implies that high-precision items are the most desirable (due to higher margins) or most challenging for the firm, while big-volume items are the opposite for commanding lower margins and least wanted as orders.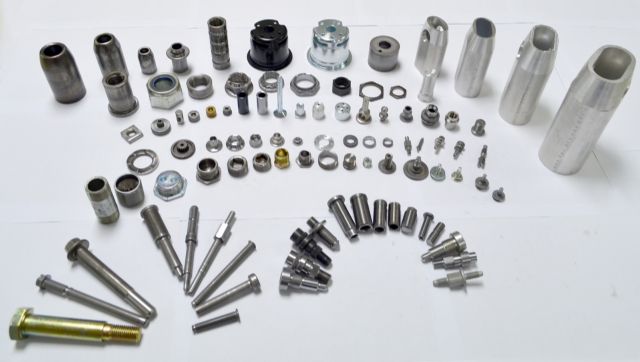 Lien Ya is adept at making automotive screws.
Regarding the first category of products, Lien Ya utilizes its comprehensive production techniques and equipment in-house, including forming (forging), computer numeric control (CNC) lathing, thread rolling, grinding, etc., as well as ample know-how, to achieve the highest precision level. Such capability, Shen says, is rarely seen in a single company in Taiwan. That explains why Lien Ya is the leading sub-contractor of high-precision and dedicated fastener products for almost all the major fastener companies in Taiwan, which is also one of the world's biggest exporters of quality and innovative fasteners.
Thanks to key know-how in equipment and production techniques, Shen adds, Lien Ya is able to accept big-volume orders for some items. The firm can self-develop or -modify its in-house equipment and production processes into highly automated production lines, to produce big-volume items with high efficiency and low cost. Such capability makes Lien Ya a very competitive fastener supplier in both quality and pricing, without the need to move production to low-cost nations. All of Lien Ya's fasteners are fully made-in-Taiwan, Shen says, and yet are still very reasonably priced.
Lien Ya operates a modern and integrated factory in southern Taiwan, with floor area of about 57,600 square feet or 5,280 square meters as well as about 70 workers. In addition to all kinds of manufacturing and processing equipment, the facility is also equipped with a variety of advanced testing and inspection equipment, including surface profile measurement device, 2.5D projectors, hardness testers, etc. The factory has monthly production capacity of 1,500 tons of fasteners currently.
Lien
Ya
Machinery Co., Ltd.
No.25, Ally 21, Lane 8, Zhongxiao North Road, Guiren Dist., Tainan City 711, Taiwan
Tel: 886-6-239-5932
Fax: 886-6-230-7266
Website: www.l-y.com.tw
E-mail: linayea@ms37.hinet.net