Maker also credited with investing considerably in 1970s to reverse poor-quality image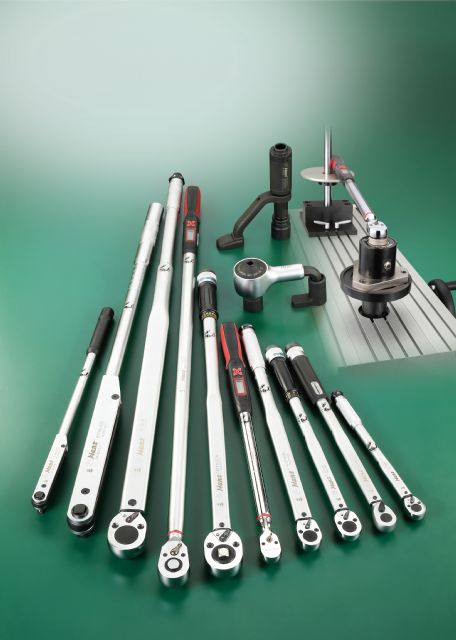 Hans offers a wide range of torque wrenches for car repair and maintenance and similar applications.
Most successful brands come with an intriguing back story, as Steve Jobs' of Apple, Stan Shih's of Acer the Taiwanese PC brand, and Terry Guo of Taiwan-based Hon Hai group who is a self-made ITC tycoon, that generally maintains a level of interest among observers, with content that often borders on bigger-than-life to inspire and encourage upstarts and consumers alike, as well as core value that sticks to minds of end-users and buyers to build sometimes amazing loyalty. 
One such Taiwanese brand is well-established globally among buyers and end-users in the segment for hand tools. The "Hans" brand has remained a solid name of the Taiwan-based Hans Tool Industrial Co., Ltd. for several decades.
Hand tool production in Taiwan dates back to the 1960s, when the U.S. army deployed on the island after the Communist takeover of China in 1949 to help with political stability. The American GIs also heavily sourced various tools from local manufacturers for maintenance and repair of weapons and military vehicles during the Vietnam War. Since then, the industry has gradually expanded in size and quickly  grown in recent decades by exporting worldwide, with Hans Tool also setting up shop during the period. Worth mentioning is that due to the historical ties with American users, Taiwanese hand tool manufacturers mostly meet national industrial standards in North America.
But, just like most goods supplied by Taiwanese and Japanese firms worldwide pre-1980, Taiwan-made hand tools in the early days also had a notorious image among foreign users for poor quality, which was even scoffed through the 1990s and  seen in a few Hollywood movies (such as 
Armageddon
 directed by Michael Bay in 1998, in which a Russian cosmonaut  shouted, "
All made in Taiwan! So I will kick for fix it,
" as he tried to fix a machine in a space station. Such stereotypical image no longer applies of course to many Taiwan-made products, especially PCs, electronics, and even Boeing plane parts, that are renowned for world-class quality globally today. 
Under the scenario at that time, Hans Tool, which had just begun exploring the Middle East market as one of its primary overseas markets for only a few years since its establishment in 1973 and often heard complaints from local end-users about poor quality, became determined to do its  utmost to improve the quality of its hand tools, to not just dispel such shameful  stereotype but also make its "Hans" brand a trustworthy name for top-quality hand tools.
To achieve that lofty objective, Hans Tool spared no effort to develop every product in its line in those days with close attention to detail, religiously believing that even small improvement would result in big difference. For instance, the Taiwanese supplier invested considerable time and resources to improve its interchangeable impact adaptor to ensure the product has 20 times the structural durability of competing models, simply to reverse the stereotype of Taiwan-made hand tools among foreign buyers as  extremely cheap alternatives to pricey, high-quality models, regardless of the risk of making products that generated paper-thin profit margins.
Meanwhile, to address the problem that dust easily sticks to the inner wall of a spark plug used in cars in Middle East deserts, the firm worked out a spark plug socket with the world's thinnest inner surface of only 14mm then to have  effectively impressed local end-users, hence having gradually established sound reputation of its "Hans" brand in the market. Today, Hans-branded professional-caliber tools are sought-after by end-users in not just the Middle East, but Europe, Russia, Ukraine, the U.S., South America, Africa and Oceania, to which the Taiwanese firm's constant pursuit of excellence and top-end quality is attributable.
Explaining its brand image, M.H. Chang, foreign-relations director of Hans Tool, indicates that Hans is a very common masculine name in Germany, and the company's eponymous brand just evokes such underlying meaning to enable easy association with the German reputation for uncompromising work ethic, as well as continual pursuit of product improvement. Such brand image is in tune with Hans's ultimate aim to reach the pinnacle of quality.
Underpinned by the abovementioned motto, the brand Hans has effectively maintained its leading status among its peers in Taiwan, with its line of products entirely made in Taiwan and under strict quality control that meets Germany's DIN and other international standards, while featuring unique designs and value-added functions.
Presently, the Hans family of hand tools and related accessories includes more than 9,000 items, such as hand tools in general, wrenches and spanners in general, adjustable wrenches, bits, hex keys, saws, cutters, hammers, open-end wrenches, combination wrenches, socket wrench sets and sockets, cutting pliers, diagonal cutting pliers, universal pliers, locking pliers, screwdrivers, impact wrenches, air sockets, specialty tools for auto repairing and various tool sets and cases. Applications of these tools include maintenance and repair of cars and trucks, aircrafts, vessels, telecom equipment and cable televisions, as well as petrochemical production and resource exploration and mining equipment.
Without giving up when Taiwan-made hand tools were infamously stereotyped by global buyers and end-users, Hans has succeeded in overcoming the skepticism and distrust with its single-minded devotion to achieving the best quality, hence building solid profile for itself and helping enhance the image of Taiwan's hand tool industry in the global market.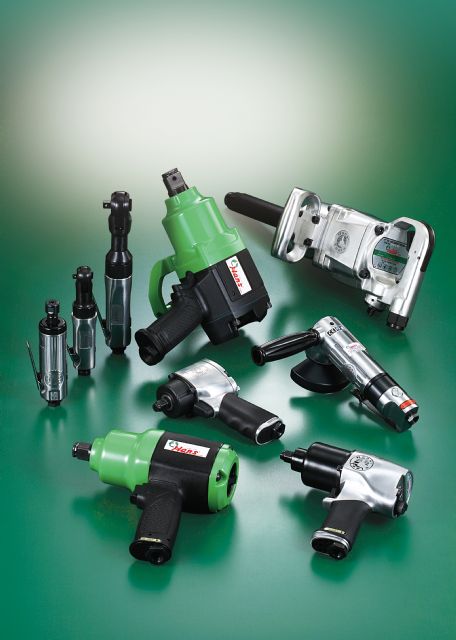 The Hans family of air impact wrenches.