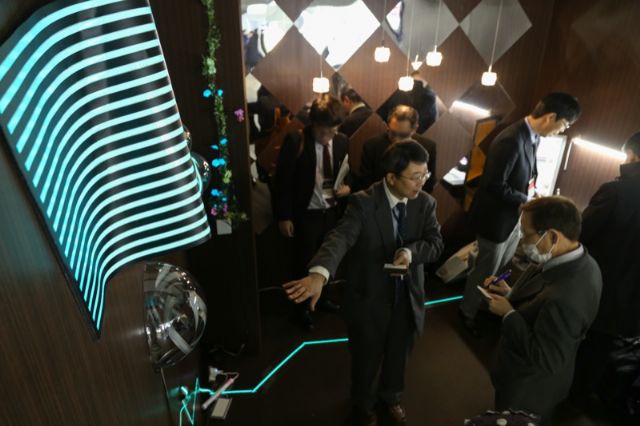 LED NEXT STAGE is renowned among participants as an effective business platform (photo courtesy of show organizers).
To be staged in Japan, still considered a hot bed of consumer electronic technologies, the LED NEXT STAGE will start its 2016 edition from March 8 through 11 at Tokyo Big Sight (Tokyo International Exhibition Center), to again underline the increasing popularity and wide ranging application of such optoelectronic modules, which have been adapted for night lights, flashlights, table lamps and automotive lighting.
To say LED NEXT STAGE has been one of world's most acclaimed business platforms for insiders from LED-related sectors is not overstated. According to the organizers, Japan LED Association and Nikkei Inc., the biennial exhibition presents the latest trends in LED and OLED lighting to be an indicator of the industry's future. The event has earned very high accolades from exhibitors as an ideal opportunity to promote products and services, as proven by its survey done after the 2014 edition, which shows 90 percent of polled respondents saw satisfactory results from participation in the exhibition
Unlike some trade fairs that have been reported to hype turnout numbers, LED NEXT STAGE is known for high ethical standards. Its success is widely recognized by exhibitors for the high quality of visitors that are consistently attracted. Organizers report that many of the visitors are the decision makers or have a strong influence on purchasing decisions in their respective companies when it comes to adopting products and services, which makes the exhibition a strategically valuable opportunity for business negotiations. For example, over a half of the visitors present during the exhibition's 2014 edition played decisive, co-decisive and contributory roles in procurement, as indicated by the abovementioned survey.
With visitors mostly being entrepreneurs, executives and professionals from a full spectrum of businesses, including lighting and light-related products, this year's LED NEXT STAGE will see an increasing number of buyers from the segments of pharmaceuticals, food and beverage, healthcare and beauty-related products, in addition to the sectors of construction, housing and shop design, reports organizers, suggesting that LED is being adopted across a huge variety of markets in lighting and non-lighting applications.
To enhance business opportunities among manufacturers, designers, engineers and buyers, LED NEXT STAGE 2016, with the theme "Light + α" (suggesting the possibilities of discovering more added value in LED applications besides lighting), will present a vast array of the newest LED and OLED lighting products that are essential elements of contemporary, well-lit spaces in offices, shops, and homes. It will also feature the latest devices, parts, materials, control systems, measuring equipment.
On the theme mentioned above, organizers comment that the existence of a variety of wavelength controls in LEDs suggests the still immense, untapped growth potential of such products, given that LED applications adopt ultraviolet and infrared, as well as visible light. From another viewpoint, the exhibition will also help insiders find inspiration to come up with new ideas of creating more added-value in LEDs.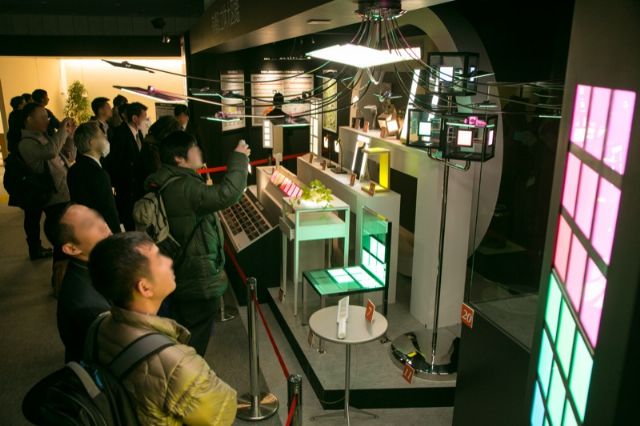 Incredibly wide range of LED applications to be seen at LED NEXT STAGE 2016 (photo courtesy of show organizers).
Knowing the importance of user-friendly layout, the organizers have arranged four exhibition zones to enable buyers to easily find suitable suppliers without wasting valuable time. 
Exhibits within the General Lighting Zone will cover office lighting, shop lighting, home lighting, factory lighting, stage and display lighting, street lights, crime-prevention and disaster-prevention lamps, floodlights, dimmers, lighting control systems, LED modules, straight-tube LED lamps, OLED panels, OLED lighting products, OLED devices, various solution proposals with specified wavelengths.
The Material, Component and Device Zone will highlight exhibitors of LED chips, power-supply devices, drivers, power devices, lenses, light guide plates, diffuser plates, reflective plates, heat-dissipation materials, heatsinks, pastes, wires, fluorescent substances, encapsulants, lead frames, LED substrates, glass substrates, films, OLED materials, and others
The Measurement, Manufacturing Equipment and Simulator Zone will be a great marketplace for buyers looking for photometry and colorimetry devices, luminance measuring systems, illuminance measuring systems, light distribution measuring systems, aging devices, and other measurement and inspection systems
With this year's LED NEXT STAGE being themed "Light + α", an eponymous exhibition zone will showcase ultraviolet LEDs, infrared LEDs, special wavelength LED light sources, ultraviolet lamps, laser diodes, special wavelength control systems, fluorescent and phosphorescent solutions, and value added proposals with wavelength control to cultivate flora and fauna, as well as sterilization, water-purification, temperature-control and crime-prevention products.
Furthermore, supplementary events will be held during LED NEXT STAGE 2016 to keep participants updated with the latest market trends and industrial technologies. For instance, the Special Project Exhibition aims to enrich attendees' knowledge of various functions and applications of LEDs.
At the LED NEXT STAGE Symposium, a couple of invited experts will discuss new value created with wavelength control. Additionally, a series of demonstrations will be held at the LED Stage bloc during the show.
With an estimated 470 booths to be manned by 120 exhibitors at the Tokyo Big Sight West Hall 1 and 2, and expected to draw over 55,000 visitors during its four-day run, LED NEXT STAGE 2016 will again shed light on the industry, create opportunities to spark new ideas, forge partnerships to drive growth in the LED industry that is widely recognized as the eco-friendly lighting technology of the future.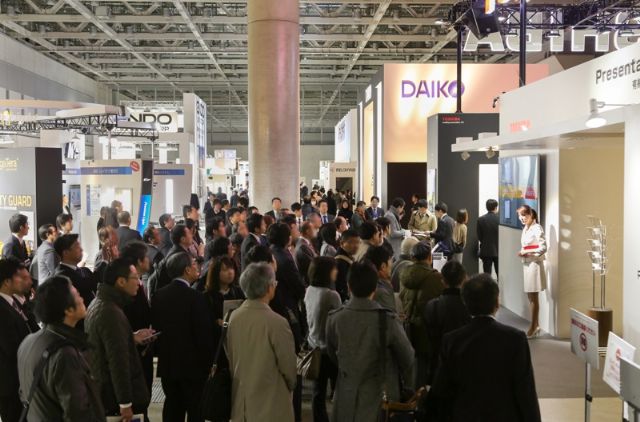 LED NEXT STAGE 2016 is set to attract over 55,000 visitors from all over the world during its 4-day run beginning March 8 (photo courtesy of show organizers).