Inaugural Trade Fair to Occupy Some 100,000 Square Meters at Guangdong International Exhibition Center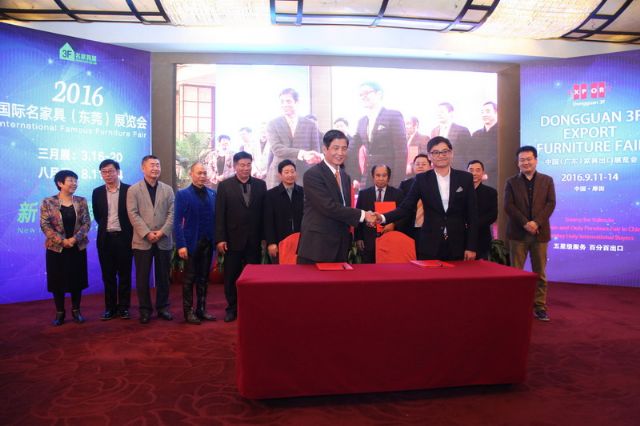 The press conference held in late-January for inaugural 3F Export scheduled in September, 2016 in Dongguan, southeastern China.
To further impress global buyers with China's leading status in the global market for furniture, an inaugural furniture trade fair featuring exhibits totally targeted at overseas markets, Dongguan 3F Export Furniture Fair (or abbreviated into 3F Export), will start up in September, 2016 at the Guangdong International Exhibition Center in Dongguan, southeastern China, as a brand new sidekick for the well-known International Famous Furniture Fair (3F) that is held twice a year in March and September at the same venue.
"3F Export Fair is a show that the market wants," commented Alex Lin, General Manager of Dongguan Famous Furnishings Import & Export Exhibitions Co., Ltd. at a press conference held in late January for the inauguration of the new exhibition. "Guangdong is the furniture producing center in China. Furniture exported from Guangdong accounts for over 40 percent of total furniture exported from China. There are thousands of furniture producers in Guangdong. They crave for a furniture fair organized at their home base in the second half of the year. That is where International 3F Export Fair comes in."
Among local insiders hailing the arrival of the exporter-centric trade fair, Wu Weicheng, the owner of Dongguan Yangcheng Furniture Group, said in an upbeat tone, "Compared to exhibiting in other cities in or outside of China, of course, I would like to show in Dongguan, where my company is headquartered." Yangcheng is one of major exporters of casegoods in the city. "Since my factory is based in Dongguan, it is obviously that participating in a furniture show in Dongguan can save me considerable costs on transporting exhibits, setting up a booth and dispatching company representatives. And more importantly, the saved cost means that I can offer better prices to my customers."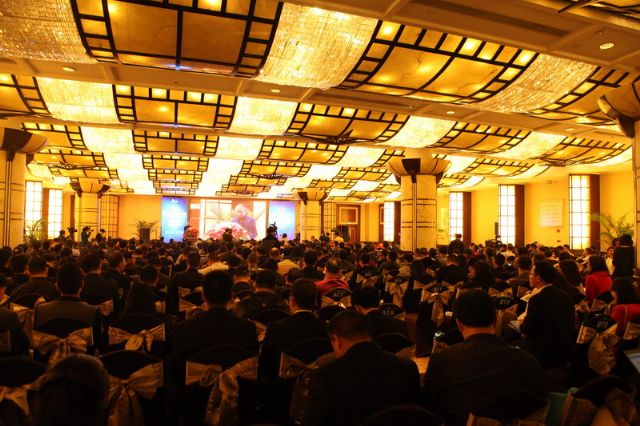 Hundreds of local industry insiders awaiting the brand new furniture trade fair targeting only exporters were present at the press conference.
According to the organizer, 3F Export will occupy 100,000 or so square meters and showcase residential furniture, office furniture, outdoor furniture, and home accessories, with items and services regarding upholstery to take up about one third of the total exhibition space as the show's main attraction among others. "We want 3F Export to be a one-stop sourcing destination for international buyers," commented Lin.
"Our idea is to create a furniture fair for international buyers, who are in constant search of quality products at competitive prices at lower sourcing costs. So on one hand, we charge our exhibitors space rental fees which are one half or one third of the prices of other established furniture fairs in China. When our exhibitors can participate at lower costs, they can sell their products for lowers prices to international buyers; on the other hand, we are offering unprecedented travel support packages to international buyers inclusive of complementary hotel rooms, meals, airport pickups, and airfare subsidy to reduce their sourcing costs. We want our international buyers to walk into 3F Export Fair with confidence that this show is for them, the exhibits are 100 percent for export and they no longer need to compete with local Chinese visitors for chances to speak with sales people in the stands with products of their interests," added Lin.