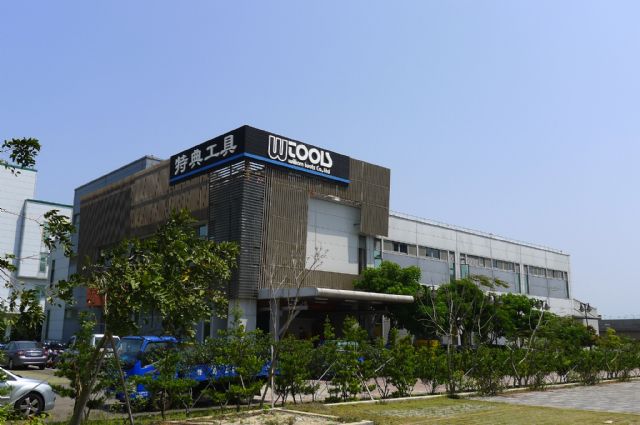 William Tools is the only hand tool maker approved to set up headquarters in Central Taiwan Science Park, which welcomes mainly tech companies.
Founded in 1999, William Tools Co., Ltd., a specialized developer and maker of ratchet handles, torque wrenches, torque multipliers, and related accessories such as ratchet adaptors and inserts, has built envious success as one of Taiwan's best-known suppliers of this kind globally, due chiefly to its conscientious efforts on continuous improvements aimed to build leading status in the sector.
William Tools started in Taichung City, central Taiwan, by supplying ratchet handles in a relatively small factory with floorage of only around 330 square meters. Remarkably only a few years later, the company achieved phenomenal growth mostly thanks to steady investment in upgrading production equipment to enable development of innovative, practical tools, including its first ergonomic, curved ratchet handle, which has proven popular among buyers right after being launched to put William Tools into the big league composed of high-caliber contract suppliers to internationally prestigious branded vendors.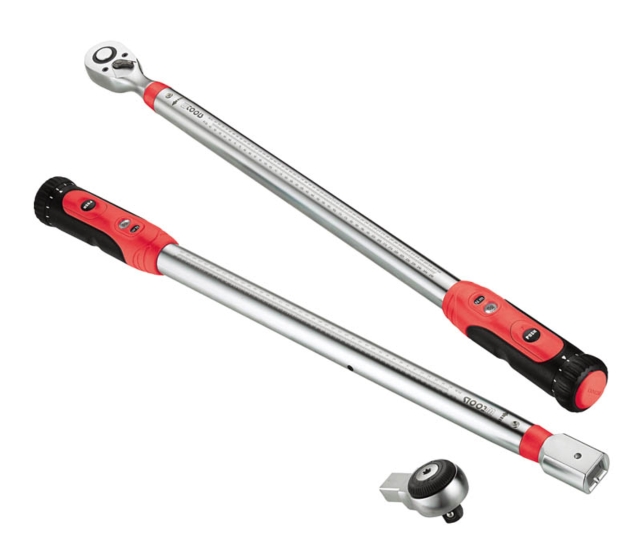 William Tools supplies wide ranging ratchet handles, torque wrenches, torque multipliers, and torque equipment.
Bolstered by seasoned production capability and ample know-how, the firm is widely recognized as one of Taiwan's most globally competitive ODMs (original design manufacturers) of ratchet handles, torque wrenches and related accessories, with a well-equipped headquarters complex located in the Central Taiwan Science Park, spread over nearly 5,000 square meters and employing over 100 workers currently.
The decisive factor among others that has enabled William Tools to build solid basis for sustainable growth is its strong commitment to R&D. Not content to rest on its laurels, the firm, in fact, continues to focus on the improvement and development of newer ratchet handles and torque wrenches with more attractive exterior and better quality, functionality, not to mention paying close attention to optimizing operations for higher efficiency. Such approach has enabled this maker to not only enhance popularity of its products, but expand its reach from the automotive repair and maintenance segment of the global market to watercraft- or shipbuilding, construction and industrial tools, hence achieving wider product range to solidify its success in the line.
In 2015, William Tools was presented with a couple of Taiwan's national awards for superior image and capabilities as judged in comparison to local counterparts, including the Rising Star Award and National Quality Gold Brand Award by the Ministry of Economic Affairs, and Golden Hand Award for Outstanding SMEs by Taichung City Hall in central Taiwan.
To enhance customer service, material and inventory management and on-time delivery, William Tools has been setting up an automatic warehouse system as part of its factory expansion project, which is scheduled to be operational by the second quarter of 2016. With the system to enable better management of inventories of raw materials, semi-finished products and finished products, the firm aims to further improve production and operational efficiency, and satisfy customers with shortened lead time and timely service upon request. 
William Tools President William Chiang (right) receives the 2015 Golden Hand Award for Outstanding SMEs from Taichung City Mayor Lin Chia-lung.
Meanwhile, to stay in tune to the global trend of intelligent production, the firm plans to construct a production and quality monitoring system, which is to be accessed via the Internet and shared among its customers worldwide. Such technology will enable the maker to generate more mutual benefits for itself and client base, with not just the products supplied but the smart services it will be able to deliver in the future, which will further consolidate its lead in the line.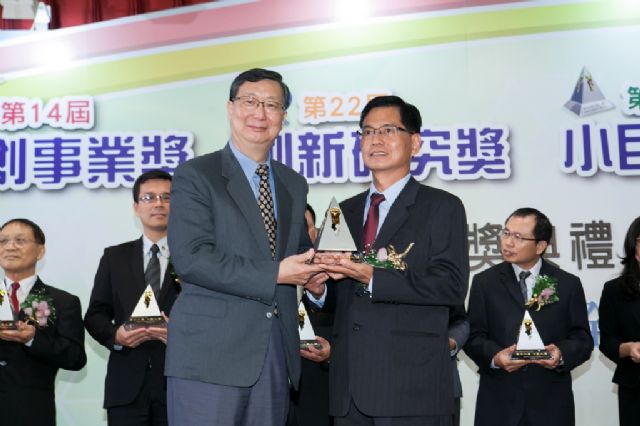 William Tools accepts the Rising Star Award from Taiwan's Ministry of Economic Affairs.