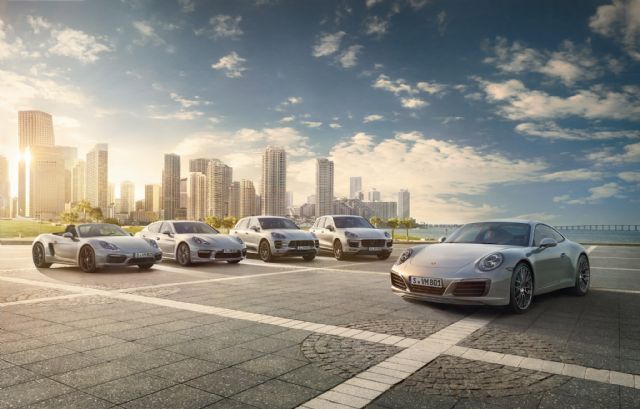 Porsche sales hit a record in Asia Pacific of 5,583 units, including 3,355 units in Taiwan. (photo from Porsche)
One consumer trend in Taiwan clearly simmered amid the generally chilly economy on the island in 2015: the brow-raising sales of high-end imported cars. One of the many examples being the sales of Porsche sports cars in Taiwan that again hit a new record high of 3,355 units in 2015, which helped to push Porsche's Asia Pacific sales total to a new record high of 5,583 units, a 15 percent annual increase, according to Porsche Asia Pacific Pte. Ltd.
Universal Motor Traders Ltd. (UMT), Porsche's general agent in Taiwan, continued to be the German brand's largest independent importer in the world. UMT sold 3,352 Porsches in 2014 to achieve a 68 percent growth, with the local agent again enjoying a minor sales growth in Taiwan last year. A total of 4,846 Porsches were sold in the Asia Pacific in 2014, up 53 percent from the previous year.
Porsche also achieved a new global sales volume record in 2015 by selling 225,121 units, up 19 percent from 189,849 units in 2014.
Porsche Asia Pacific said the current line-up helps to boost growth of Porsche in Asia. In 2015, deliveries of the restyled iconic 911s reached 408 units, with both the deliveries of Boxster and Cayman continued to hit an impressive volume of 392 units. The mid-sized Macan SUV achieved a new shipment record of 2,888 units in the region to become the major driver of growth momentum of Porsche sales in Asia; while the popular Cayenne luxury sport utility vehicle (LSUV) saw shipments total 1,639units, of which a sizable part being the top-end Cayenne GTS. Regional sales of the Panamera GT (Gran Turismo) totaled 256 units.
Martin Limpert, managing director of Porsche Asia Pacific, said that in fact the company exceeded its original sales goal in 2015, thanks to continued volume growth across different markets in the region. More importantly, he added, Porsche Asia Pacific is very optimistic toward sales in 2016 as many attractive new models highly anticipated by consumers will be gradually introduced to the regional market. The first is the new-generation 911, with the newly rebadged 718 Boxster and 718 Cayman are also expected to enjoy smooth sales. Without doubt, Kimpert added, the Macan SUV will continue to attract more and more first-time Porsche buyers to be members of the Porsche family.
Taiwan
Porsche Asia Pacific said that Taiwan maintained its leading position as the largest independent import market for the iconic nameplate with 2015 sales of 3,355 units, compared to 1,120 units sold in Singapore and Malaysia. Sales of Porsches in the other emerging markets in the region totaled about 1,000 units, including Indonesia, Thailand, the Philippines and Vietnam.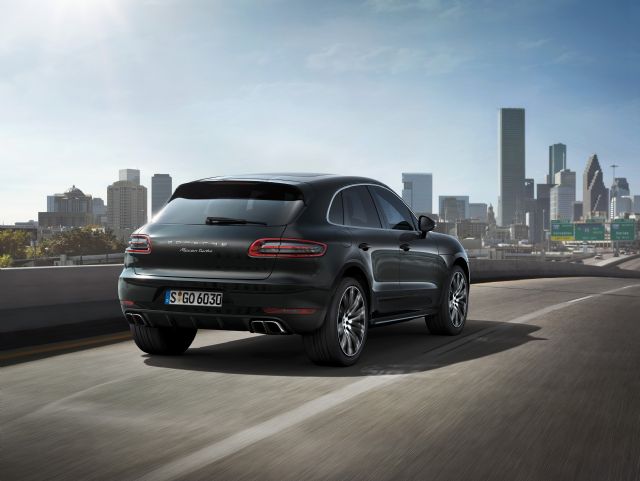 Porsche Macan SUV, the single most popular model in the brand's lineup in Taiwan. (photo from Porsche)
Porsche Asia Pacific supports Porsche importers in 13 countries: Brunei, Cambodia, French Polynesia, Indonesia, Malaysia, Mongolia, New Caledonia, the Philippines, Singapore, Sri Lanka, Taiwan, Thailand and Vietnam.
Indicating Taiwan's undeniably important role as a Porsche market, Stephen Lee, president of UMT, stated that Porsche sales in Taiwan has grown so much in the past years, with 2015 sales on the island already accounting for more than 60 percent of that in the Asia Pacific. In conjunction with the steady increase of Porsche owners in Taiwan, he added, UMT will continue to launch more models to meet expectations of local consumers, while UMT is scheduled to inaugurate a brand-new flagship showroom and service center, which is being constructed to unprecedented scale in the Asia Pacific, in April, 2016. 
Sales of Porsches in Taiwan included 221 Boxsters/Caymans, 213 911s, 1,272 Cayennes, 150 Panameras, 1,491 Macans, and 8 918 Spyders.
Imports Trump Locals
With Taiwanese consumers having always coveted luxury-brand models over locally-assembled cars that are also well-equipped, all major luxury import car brands, including Mercedes-Benz, BMW, Lexus, Porsche, Bentley, Rolls Royce and others, reported record annual sales in Taiwan in 2015.
Sales of upmarket imported cars clearly have been immune to the relatively lackluster domestic economy in recent years. In the first 10 months of 2015, accumulated sales of imported luxury cars totaled about 58,000 units, up more than 10 percent from the same period of last year, for a record high market share of 16.9 percent, according to data released by Ministry of Transportation and Communications (MOTC).
Industry experts say that sales of imported cars in Taiwan have steadily increased in recent years, while the market share of imported models has climbed to hit record highs of nearly 40 percent of the overall market on the island. Such trend is attributable to a combination of factors, not least of which being the seemingly idol status of many upscale imported makes as Benz, Porsche, BMW, Audi, and Lexus. More and more international brands have succeeded to enter the top-10 auto-vendor ranking, such as Mazda, Mercedes-Benz, BMW, etc., outperforming auto brands with production in Taiwan.
A total of 154,685 units of imported cars were sold in Taiwan in 2015, a 13.7 percent increase from the previous year, for market share of 36.8 percent that is a new annual record. Continued market-share gains by imported cars in Taiwan in recent years, according to industry experts, seem unstoppable in 2016 to further encroach on market share of locally-assembled models.