Delta Electronics Inc. of Taiwan, a major maker of power supply products that has been aggressively developing new-energy businesses, said earlier that it is scheduled to kick off mass production of lithium-ion (Li-ion) rechargeable batteries in January, 2016, a move allegedly taken in response to orders from European customers.

A senior Delta manager pointed out that a sizable power company in Europe has placed an order for Delta's product, marking a key step for the maker to venture into the energy-storage battery business, that Delta's business deployment in the smart- grid sector has been completed. 

Delta's No. 5 factory in northern Taiwan's Taoyuan is close to completion, and the new facility will be utilized to produce Li-ion batteries with targeted annual production capacity of 220MW (megawatt). In the future, Delta will have the capacity to supply power cells, packs, racks as well as related energy solutions to customers according to specific requirements, or in short to fill custom orders, the firm said.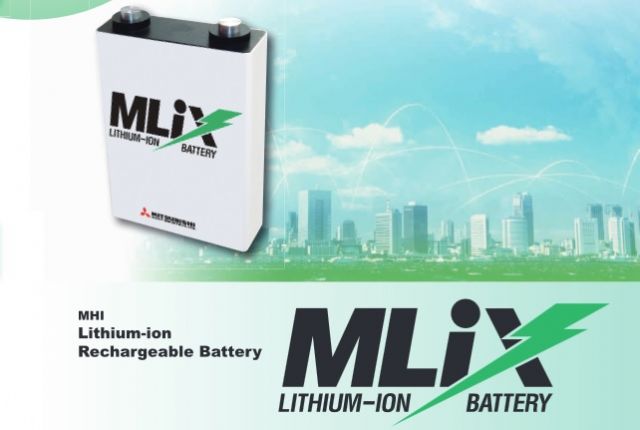 Delta's MHI MLiX Li-ion battery. (photo from Internet)
In mid-2014, Delta concluded an agreement with Mitsubishi Heavy Industries, Ltd. (MHI) of Japan to acquire the partner's business assets related to, including machinery, Li-ion rechargeable batteries. Under the agreement, MHI had to transfer to Delta its management resources (managers, expertise and equipment) to the operations in energy storage system (ESS) products employing Li-ion rechargeable batteries. Delta offers a diverse lineup of electronic products, including power and thermal management solutions, operating as an enterprise with global scale backed by approximately 200 facilities worldwide including production, sales and R&D functions.
Industry sources say that Delta made the decision to purchase the said MHI technologies and equipment because of its strong willingness to develop ESS products, especially automotive-application Li-ion batteries. Sources in Taiwan says that MHI had tied up with battery maker GS Yuasa (a widely recognized battery brand in Taiwan) in the joint development of electric vehicle (EV) Li-ion batteries, with the equipment sold to Delta to serve as production lines to make high-power Li-ion power cells.
C.H. Chou, assistant V.P. of Delta, pointed out that his company's Taoyuan No. 5 factory will produce large-capacity power cells mainly for automotive and power-plant applications. Delta has begun shipping its large-capacity Li-ion batteries which feature higher profit margins.
Delta's executives say the large-capacity Li-ion batteries demand production with relatively higher technological threshold. They add that energy-storage is a key step in Delta's future path to successful business development, because energy-storage technologies can turn regenerated power into stable electricity supply. Already holding considerable capability in power management systems and converters, they add, Delta's command of energy-storage technologies will enable the group to complete its business development in the smart grid sector.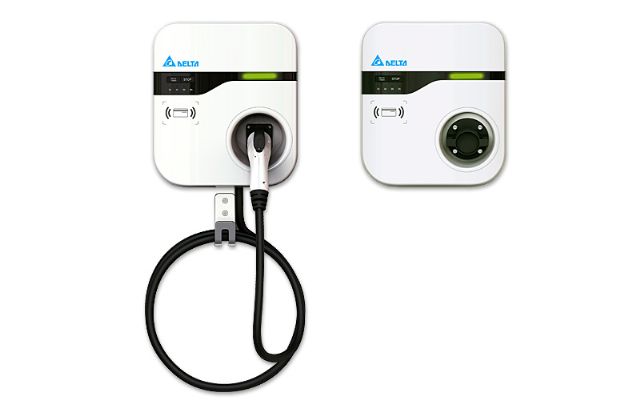 Delta's EV AC Charger is designed for smart EV charging at home to enable remote control and monitoring of recharging. (photo from Delta)
Currently, the executives say, Japan and South Korea hold the world's largest production capacities of Li-ion power cells, where the major players include MHI, Panasonic and Hitachi in the former, and Samsung and LG in the latter. After Delta jumps onto the bandwagon, they say, Taiwan is expected to become another major production hub to wield cost advantages that may outdo the abovementioned rivals.
Delta executives say that parallel connection of different modules can be applied to many locations requiring energy-storage systems. For example, a supermarket can store daily-needed electricity during nights, or off-peak periods, to use it during opening hours to save significant sums on utility bills. Delta's power management solutions, the company says, target such rapidly expanding market.