Cheng Shin Rubber Ind. Co., Ltd., a Taiwan Stock Exchange (TSE)-listed automotive tire maker headquartered in Taiwan with several overseas production bases, recently said that the massive Chinese automotive-tire market is seeing some recovery to stabilize this year, so the company's annual tire sales are expected to see minor growth this year, compared to a minor drop in 2015. The tire maker's announcement also suggests the importance of the Chinese market to its sales as it did not mention western markets as the U.S. and Europe.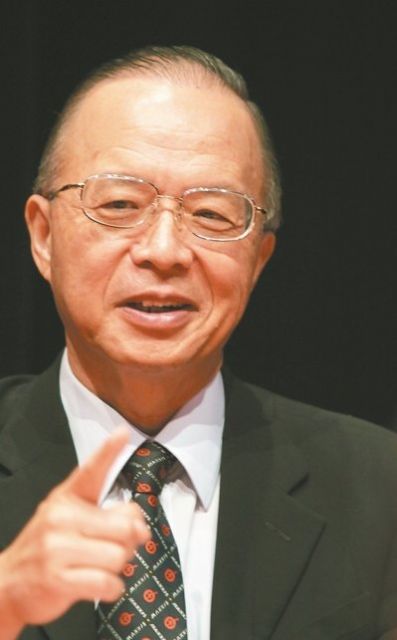 Wally Chen, president of Cheng Shin, a TWSE-listed automotive tire maker headquartered in Taiwan with operations worldwide. (photo from UDN)
In early 2015, the U.S. Department of Commerce (DOC) announced its decision to impose antidumping duties on China-made passenger and light truck tires that went into effect January 27. With the official publication of the decision, nearly 70 manufacturers and importers of the subject tires and their subsidiaries must immediately begin paying such antidumping duties as determined by the DOC, retroactive 90 days before publication.
The U.S. anti-dumping duties have led to excessive oversupply in the Chinese market as tire makers have been selling domestically products originally for exports. The supply-demand imbalance has resulted in about a 10-percent decrease in average tire prices, as well as stressing Cheng Shin for most of its tire sales are in the Chinese market. Cheng Shin, as a result, saw a 9.22 percent annual revenue drop last year.
Wu Hsuan-miao, vice president of Cheng Shin, admitted the firm has been prepared for possible antidumping measures by the U.S. in 2014, to have moved passenger car radial (PCR) tire production from a factory in Kunshan, Jiangsu Province of China to Taiwan and Thailand. As result, Cheng Shin's factories in China now roll out less than 0.1 percent of exports to the U.S.
However, Wu said with sigh of relief that the worst has passed, as most Chinese tire makers have been adjusting their production capacities to result in increasing balance between supply and demand in China. Especially in the fourth quarter of 2015, he added, the prices for both truck and passenger-car tires did not see any change at all, meaning that the prices have bottomed. This year, Wu continued, tire prices will not likely continue to decline and can actually rebound.
Cheng Shin's operations are expected to gain momentum gradually in the second quarter of this year, when global customers generally start placing orders to restock depleted inventories.
According to Wu, some 24 million new cars were sold in China in 2015, up 4.7 percent from the previous year to set a new record high; while the annual volume is forecast to increase modestly this year due to Chinese central government's continuing policy of centrally-controlled economic development. Cheng Shin forecasts at least 20 million new cars will be licensed in China this year, to generate strong demand for original equipment (OE) tires, without, however, commenting on the status of competition in the Chinese tire market nor its market share there. 
By tweaking its production to make the most of opportunities in the Chinese market as it balances supply and demand, Cheng Shin will carry out not only sizable capacity-expansion plans this year, but also focus more on developing both OE and aftermarket (AM) tire sales in China. After having landed OE orders for some German and Japanese car models produced in China, the Taiwanese tire maker plans to explore other opportunities and new orders this year.