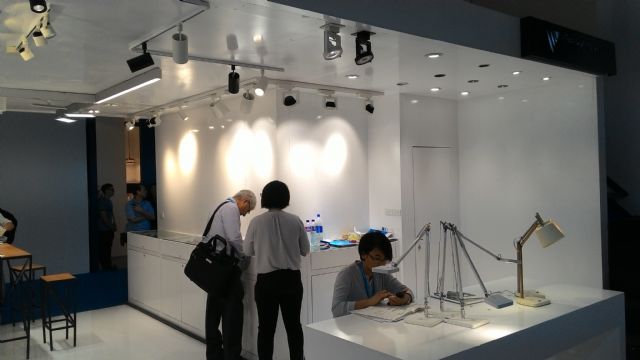 LEDinside forecasts global LED lighting market to grow to US$30.5 billion in 2016.
Market consultancy LEDinside of Taiwan projects light emitting diode (LED) to penetrate 36 percent of the global lighting market in 2016 with sales revenue of US$30.5 billion, up from 2015's 31 percent with revenue of US$25.7 billion.
LEDinside, established in 2007 as TrendForce's LED division, provides daily updates on the global LED industry, including data, intelligence, LED adoption, prices, buyer and seller information, etc., as well as analysis, interviews, and a comprehensive LED knowledge database.
The company's studies show lighting projects, commercial lighting, and architectural lighting to replace household lighting products including light bulbs and light tubes as the makers' primary revenue drivers in 2016 as they have shifted sales emphasis from household lighting to commercial lighting products, with the former being increasingly less profitable in the crowded market.
Also it believes governments of globally leading economies to implement more public work projects as part of their economic stimulus plans in 2016, certainly a positive development for the LED lighting industry worldwide as such lighting continues to be touted as the most energy-efficient with broad applications.
LEDinside predicts LED manufacturers in Europe, the U.S. and Japan to continue focusing on commercial lighting products as they promote diversified and differentiated products to try to win bigger market shares globally. 
Lighting equipment for commercial premises, public-work projects, horticulture, and marine application is predicted by the market consultancy to be the major growth driver of the American LED lighting market, which showed relatively stronger trends in 2015 than the markets in other countries.
Major lighting players in the U.S. are vigorously stepping up their LED-lighting sales efforts, resulting in increased share of their total sales. Relatively robust markets for commercial lighting and public-project lighting have led to the fastest growth in their shipments of troffers, panel lamps, tunnel lamps, and bay lights. And in tune to the current trend towards smart technologies, they are integrating Internet-based controls and optical-communication technology in their LED lighting systems to make them "smart."
They are also looking at niche products such as horticultural lighting for growing medical marijuana and recreational marijuana, which have been legalized in Oregon, Colorado and Washington among the 20 states where medical cannabis is typically allowed, and where some growers have already grown into multi-million-dollar operations. 
Emerging economies are also predicted to provide manufacturers with sizable business opportunities underpinned by aggressive economic-development measures, such as mega public work projects.
LED lighting markets in India, Africa, Southeast Asia and other emerging economies are closely dependent on governmental policies and public projects. The Indian government, for instance, plans to purchase up to 200 million LED light bulbs and invite bids for LED streetlight projects by the end of 2016. Stipulating bidders to meet criteria set by the government on operational revenue, output capacity and manufacturing capability, such contracts are predicted to have the potential to motivate local LED makers to form joint ventures with local lighting manufacturers.
The LED lighting consultancy projects the U.S. and India to top other countries in 2016 in terms of the growth pace in LED lighting market.