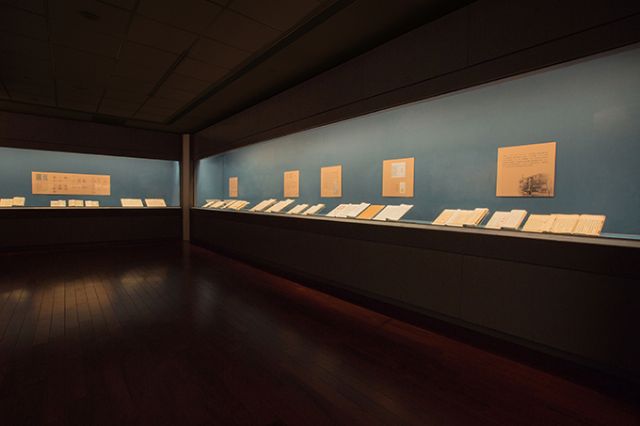 Tons projects revenue to grow double-digits year-on-year in 2016. (Pictured is a corner of the National Palace Museum lit by the supplier's equipment)
Lighting maker Tons Lightology Inc. projects its revenue for 2016 to increase at double-digit rate year-on-year thanks to ambitious marketing plans, according to company chairman, S.C. Tang.
He says after having secured a stable market share in Taiwan last year, his company will step up sales in the mainland Chinese market this year as its top priority before making a foray into the Japanese market as the next step. Its long-term goal is to enter the European lighting market.
Tons, reportedly the first publicly held lighting maker in Taiwan, made NT$144 million (US$4.36 million), or NT$3.8 per share, in after-tax net income on revenue of NT$1.30 billion (US$39.60 million) throughout 2015. Both the revenue and earnings set fresh all-time highs in the company's history. The company was established in 1992 and headquartered in Taiwan, with branch offices in the U.S., Japan and China, and made initial public offering on Taiwan's over-the-counter market in 2013.
The company's gross margin ratio rose 3.6 percentage points year-on-year to 31.9 percent last year mostly thanks to the devaluated NT-dollar-U.S.-dollar rate, optimized product mix and customer base, and its own-brand operation generating 15 percent of total revenue.
Its product mix is mainly composed of high intensity discharge (HID) lamps, light emitting diode (LED) lamps, fluorescent lamps, halogen lamps, and light fittings. Lighting fixtures generate some 80 percent of the company's revenue, with the remaining 20 percent by fittings.
Primarily, the company's lights, including recessed lights, ceiling lights, pendant lights, showcase lights, table lights, wall lamps, garden lights, sunken lights, and light bars, are designed to create required lighting effect for various places, such as museums, premium retail chains, luxury hotels, and exhibition centers.
Last year, the company won the contracts to furnish the Southern Branch of the National Palace Museum, the Chimei Museum (affiliated with the eponymous brand in Taiwan that provides home appliances, monitors, LED lighting and LED TV), and the Chung Tai Chan Monastery with its lighting equipment, further building its profile and brand on the island.
According to Tang, his company alone won 90 percent of the five lighting contracts offered by the Southern Branch of the National Palace Museum, leaving the remaining 10 percent to a British subcontractor. He says there has been an influx of orders since winning the major contracts for the museum's southern branch.
Currently, the company depends on mainland China for 50 percent and Taiwan for 30 percent of revenue from branded operation. He says the mainland market is more than 10 folds bigger than the Taiwan market and will be the key driver of business in 2016.