Socket sets, sockets, special sockets, impact sockets, socket wrench sets, hand tool accessories, tool trolleys, etc.
Founded in 1975 in Taichung City, central Taiwan, Wei Ching Industry Co., Ltd. is a specialized developer, manufacturer and exporter of sockets, impact sockets, anti-slip impact sockets and other hand tool accessories, backed by a solid track record known among global buyers.

In addition to varieties of sockets, the company's product lineup also encompasses socket sets with blow-molded cases, extension bars, adapters, universal joints, wobble extension bars, tool trolleys with assorted tools, O-rings, locking pins, socket wrench sets in organizers, and many others, all of which are shipped to Europe and North America partly on OEM (original equipment manufacturing) and ODM (original design manufacturing) basis, and partly under its "Marked Tool" brand.

The popularity of Wei Ching's sockets and hand tool accessories in overseas markets is attributable to high quality. To achieve unquestionable quality and user-safety, the firm adopts only top-grade chrome molybdenum steel and chrome vanadium steel to produce of all its products, also continuously improving its manufacturing skills with state-of-the-art technology and equipment to properly handle such materials.

Furthermore, while employing in-house a full slate of advanced quality inspection instruments, which are periodically maintained and calibrated as required to ensure as-new reliability, the ISO-9001-certified maker also carries out rigorous quality control according to international standards throughout production, to make sure product quality meets and even exceeds customers' expectations.

Despite having a workforce of only around 50 employees, Wei Ching is larger than life to most of its peers, mostly thanks to its above-average flexibility and efficiency in production. Backed by such competitive edge, the veteran maker with over 30 years of experience is capable of not just filling small-quantity, high-variety orders, but offering all-around manufacturing service and troubleshooting, to help customers shore up business in their markets.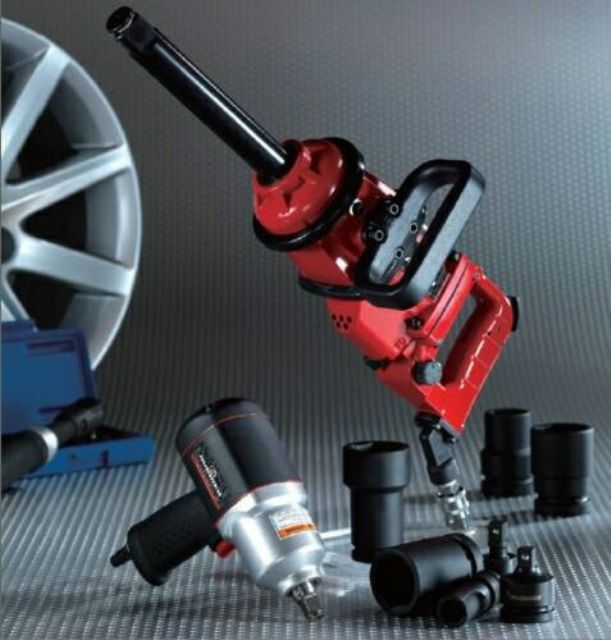 Wei Ching supplies various sockets and tool accessories with excellent quality and competitive prices.
Wei Ching Industry Co., Ltd.
No. 72, Chungshan 3rd Rd., Henshan Borough, Taya Dist., Taichung City, Taiwan 428
Tel: 886-4-2560-5060
Fax: 886-4-2560-6860
Email: katherline_chang@marked-tool.com
Website: www.marked-tool.com