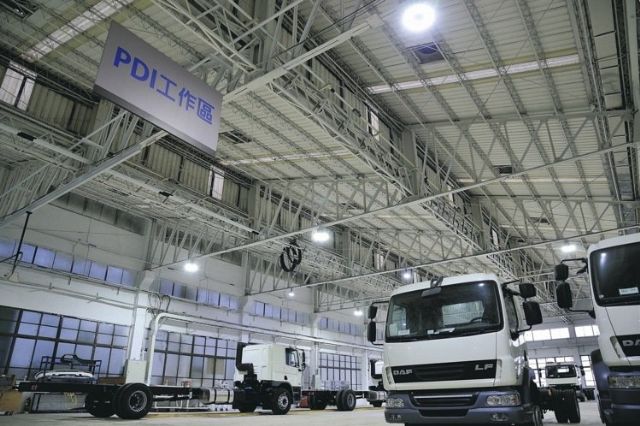 LEDinside forecasts the global market size of LED industrial lighting at nearly US$3 billion in 2016 (photo courtesy of UDN.com).
With global governments actively promoting LEDs as the light source for various lighting applications, the global market size of LED industrial lighting will near US$3 billion in 2016, according to a report by LEDinside, an LED market research unit under TrendForce, Taiwan-based market intelligence and consulting service provider.
The report shows that the global market for LED industrial lighting is estimated to reach US$2.932 billion this year, and continue to grow to US$5.204 billion in 2020 at compound annual growth rate of over 15 percent, with explosion-proof lighting fixtures to serve as a main growth propeller among other applications.
LEDinside indicates that explosion-proof LED lighting fixtures are mainly used in special, dangerous working environments with explosive atmospheres caused by flammable materials, combustible dusts, gases and other factors, hence heavily demanded in industries of mining, petroleum, defense, transpiration, etc.
There have been several international standards regarding explosion-proof LED lighting to secure safety. LEDinside reports, specifications, installation and use of such LED lighting fixtures in the said working environments in the U.S., for example, must be subject to the NEC 500 / NEC 505 standards, and regularly supervised by Authority Having Jurisdiction. Meanwhile, China has also established its GB38396 standard and related certification process to regulate the use of quality-approved models.
Since related standards vary in different nations, LEDinside suggests suppliers, who aim to explore the lucrative segment of the global LED industrial lighting market, set up their own production plants in regional markets they target, so as to make sure specifications and production of their explosion-proof LED fixtures can better measure up to local requirements, and satisfy local customers with safer installation, repair and maintenance services.