Top 120 exhibitors with 150 booths to stage the most professional auto parts trade platform in Myanmar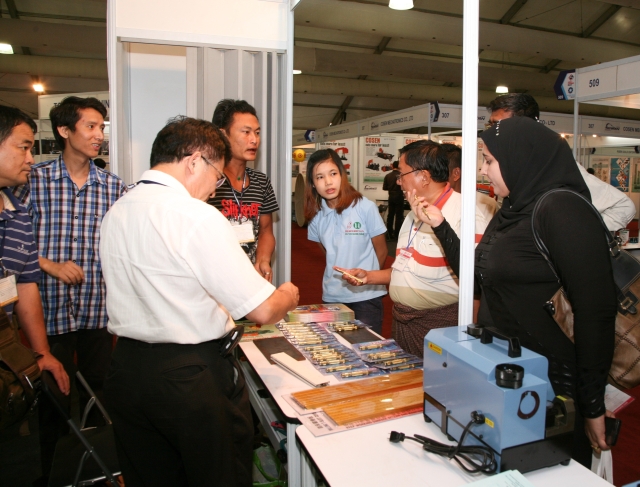 Auto Expo Myanmar builds upon its 2015 success that welcomed 5,000 buyers who led 957 1-on-1 procurement meetings (photo courtesy of show organizers).
The Myanmar International Auto Parts & Accessories Exhibition (Auto Expo Myanmar) is going to celebrate its fourth anniversary from September 29 through October 2, 2016, at Tatmadaw Exhibition Hall, Yangon, capital of Myanmar, with more top-end exhibitors from auto-related sectors worldwide.
Organized by the Taiwan-headquartered TWTC (Taipei World Trade Center) and Yorkers Trade & Marketing Service Co., a Taiwanese exhibition service firm, Auto Expo Myanmar 2016 will host 120 exhibitors from Taiwan, Japan, Korea, China, Vietnam and Myanmar with 150 booths, ready to welcome a projected 5,000 visitors.
During its four-day run, this event will feature the best selection of automotive parts & accessories, automobile electronics, engine parts, motorcycle parts & accessories, repair & maintenance tools, wheels and tires & rims, on display. It's also sponsored by core members of UMFCCI (The Union of Myanmar Federation of Chambers of Commerce and Industry) and MIA (Myanmar Industry Association) - the most dynamic and influential units in the business community of Myanmar.
Taiwan-made aftermarket (AM) products have enjoyed high popularity among professionals and end-users all around the world, with bumpers and auto lamps among other product categories, commanding approximately a 90% and 70% share, respectively, of the global market. The island offers a full line of auto parts, including those products currently meeting the needs of Myanmar.
Auto Expo Myanmar 2016 is absolutely worth visiting by global buyers seeking dependable partners to jointly develop the Burmese market for auto parts, as a large number of Taiwan's top-end auto parts makers, including NANKANG RUBBER TIRE CORP., E-LEAD ELECTRONIC CO., DEPO AUTO PARTS IND., KENDA RUBBER INDUSTRIAL CO., KMC CHAIN IND. CO. and AEON MOTOR CO., will be present with their best products and services at the show.
The upcoming show builds upon the success of 2015 Auto Expo Myanmar that welcomed 5,000 foreign buyers from 16 countries (including Australia, China, India, Indonesia, Italy, Japan, Malaysia, Myanmar, Singapore, South Korea, Sweden, R.O.C, Thailand, the Philippines, Vietnam and the U.S.). That event hosted 957 1-on-1 meetings which generated an estimated US$ 3 million in procurement, with follow-up trade reaching US$20 million.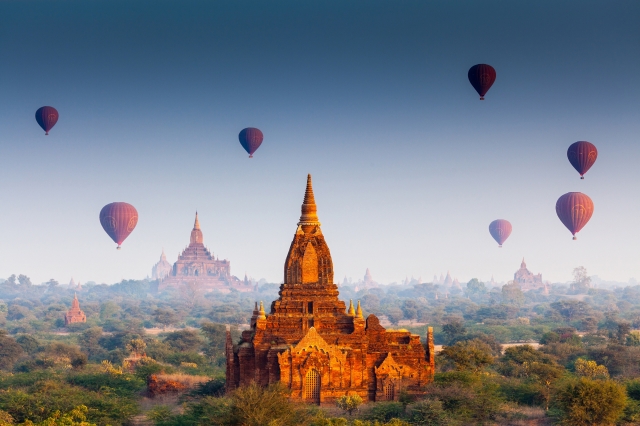 Auto Expo Myanmar is the best platform for global businesspersons interested in the country's fast-growing market for auto parts (photo courtesy of show organizers).