In the face of growing rivalry from underselling competitors at a time when global furniture production has mostly shifted to emerging countries, Taiwan's furniture industry has been on an persistent downturn for the decades, but suppliers in the sector of bathroom fittings and accessories are still able to fare well, mostly thanks to devotion to the continuous sharpening of their core competencies.

For example, an insider noted for its striving for survival in the competitive landscape by drawing on its decades-long expertise at wire forming to enhance R&D for various functional bathroom accessories and furniture is Xin He Fong Co., Ltd., which was established in 1994 in Taichung and turns out various K/D aluminum boxes and medicine chests, storage boxes, racks, and so forth.

On Xin He Fong's determination to transform its business into furniture manufacturing from wire forming, M.J. Chen, the firm's owner, commented, "Taiwan's furniture industry is no longer in its heyday for sure; but I don't think the sun is setting on it to impede our company, as long as insiders can find out new ways to attract customers back."

One achievement by the company in R&D is its new K/D storage rack series. Chen introduced that among the series is the 3-basket wire rack, highlighted with the innovative structural design using special plastic inserts inside the metal tubes to allow for convenient, effortless assembly without use of any fasteners and complementary tools. The fastener-free structure helps minimize rust in the tubes, making the rack easy to clean and suitable for use in the places where air contains high moisture. More notable is that, Chen stressed, the design saves materials and cuts weight of the rack, but without compromising the structural strength. Further, with the plastic inserts, the tubes can be connected almost seamlessly to enhance added value of the rack.

"The structural design took over one and a half years to develop, and has been widely applied in Xin He Fong's newly launched wire racks and shelves. Our products with the design have proven marketable and popular with buyers, given that they have been increasingly ordered since launched continually this May," said Chen. "The invention has been patented in Taiwan and China, and will be so in the U.S. soon."

Another invention Xin He Fong has worked out is the P.P plate rack series, which also highlights easy tool-free assembly, achieved by the durable P.P. plates that can be folded manually into a box shape, with the edges firmly holding each side of the storage unit. The tinted hues of the plates also help make the rack an eye-catching product.

"We look to take advantage of our R&D to provide customers with functional, unique products that can drive their sales," said Chen. "In addition to new designs, Xin He Fong is also trying to apply value-added materials in products to address growing concerns over sustainable, responsible use of resources in modern times."

In response to the increasingly challenging global market, King Brass Precision Technology Co., Ltd. is another Taiwanese furniture-related company who insistently sharpens edges to meet customers' requirements for speedy, efficient and flexible manufacturing services and finds it truly helpful to secure sustainable development.

Founded in 1983 in Changhua County, central Taiwan, where over 80% of the island's faucets and plumbing fittings are manufactured annually, the company has been dedicated to OEM (original equipment manufacturing) of bathroom fittings and other accessories, such as storage racks, towel racks, parts for bathroom equipment, cylinder locks, door hinges, railing system fittings and components, and brass and aluminum parts, for over 30 years as a veteran supplier.

The young sales manager, Will Hsu, noted that King Brass has seen its annual growth in turnover remain over 30% for several consecutive years. To fill growing orders and enhance its image among foreign buyers, Hsu confirmed, the company will start up its brand new factory spread over 2,400 square meters next year, and introduce 6-8 new CNC machining centers and fully automatic warehousing equipment into it within two years.

The company's current aggressive development can be attributable to its continuous investment in sharpening its marketing, R&D and manufacturing capabilities since 2009. In that year, Hsu indicated, the global financial tsunami forced a large number of local trading companies to be closed down, and motivated his company to begin exploring the global market independently. "As a newcomer in the global competition, King Brass therefore decided to invest more in honing competitive edges, including setting up more CNC lathes, milling machines and other advanced equipment, to impress international buyers," Hsu said.

On the payoff of those efforts, Hsu said, his company has become capable of satisfying customers not just with excellent quality and speedy delivery, but also short R&D time for their new products. Moreover, the company also accepts customers' orders for only 2-3 units of a single product, suggesting its outstanding flexibility in production.

"King Brass is a skillful manufacturer with seasoned know-how, advanced equipment and manufacturing techniques to handle low-volume, high-mix production and R&D, and pays strong attention to customer satisfactions," said Hsu. "In that sense, our company is committed to providing customers the best custom manufacturing services just like the concept of boutique manufacturing."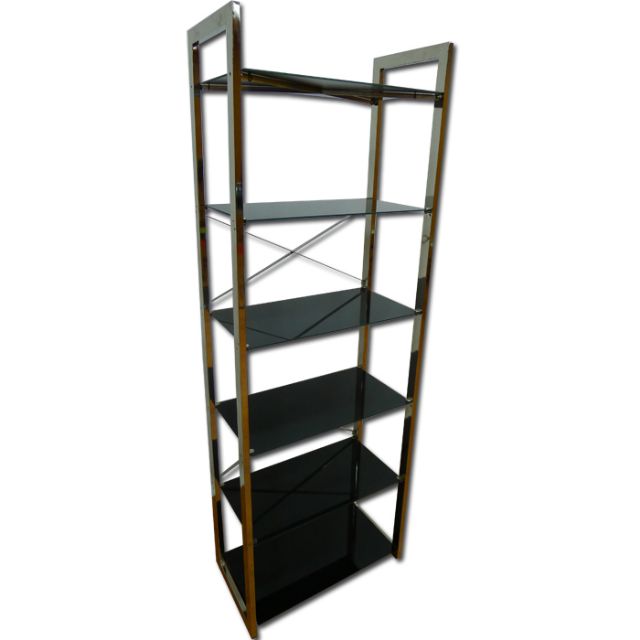 Despite the continuous shrinkage of local furniture production, Taiwan still has a couple of globally competitive makers in the bathroom segment.