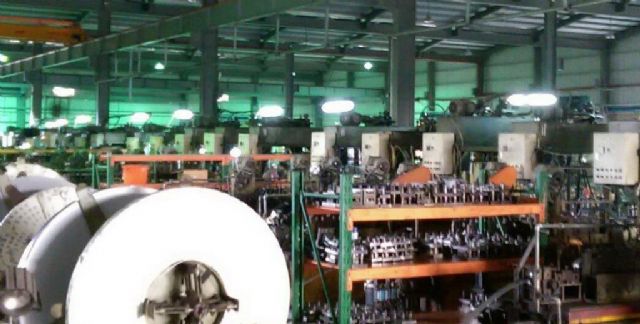 Tai Cheer takes pride of its well integrated production capability achieved by various production equipment employed in house.
Part of a solution to safe, easy and efficient industrial storage, the heavy-duty steel ball slide rail developed by the Taiwan-based Tai Cheer Industrial Co., Ltd., a veteran manufacturer of drawer slides and slide rails, can carry loads of up to 500 pounds without causing deformations to structure while ensuring smooth movement. Popular with professionals, the high-quality, durable product has been widely used in industrial equipment, cars, machinery, refrigerators and warehousing equipment.
The abovementioned product besides, Tai Cheer also supplies varieties of steel ball slide rails, including light-, medium- and heavy-duty models, applicable to furniture, kitchen furniture, tool carts, white goods, medical instruments and many others.
With over 30 years of manufacturing expertise, Tai Cheer has established a solid name among customers as a veteran manufacturer of top-end steel ball slide rails in the global market. Furthermore, the customer-centric company can even fine-tune its production equipment and ramp up capacity as required by clients.
Tai Cheer now operators three spacious production factories in Taiwan's central counties of Yunlin and Changhua, where a total of over 100 production lines are employed to roll out various drawer slides and slide rails according to customers' demand, while floor layouts all have been certified by ISO 9001:2008.
To secure quality and boost production capacity, this maker continuously introduces advanced NC equipment from Japan into its factories. On the payoff of the effort, coupled with its strong focus on on-time delivery, the firm has been well renowned by a couple of globally known furniture makers, and exported its products worldwide. Besides OEM, ODM and OBM, the company welcomes joint R&D projects and custom orders from partners.
To know more about Tai Cheer, please go to www.proslide.com, or dial 886-5-665-4716.