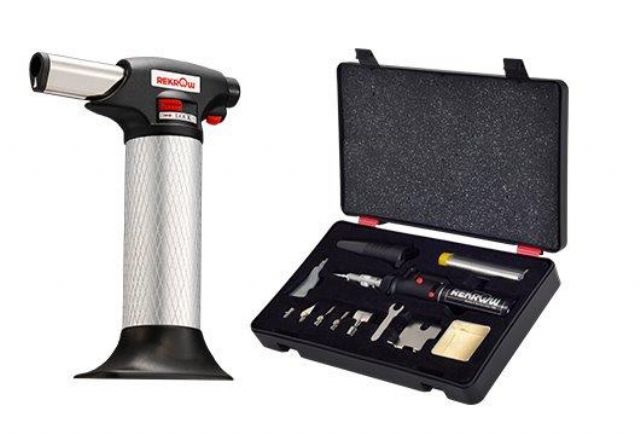 Caption: Rekrow's multi-purpose soldering tool kit is an ideal tool for soldering, brazing, heat-shrinking work (photo courtesy of Rekrow).
Backed by time-tested R&D capability, Rekrow Industrial Inc. has worked on the development and production of butane-gas powered burning and soldering tools for over 30 years, with products marketed globally under its "REKROW" brand and widely used in car workshops, laboratories, gas stoves and related applications.
On the payoff of its unremitting efforts on the research and study of combustion technology and new applications of butane gas, Rekrow has continuously won rewards over the years, including the Taiwan Excellence Award in 2015 and the Taiwan National Brand Yushan Award in 2011, to effectively set itself apart from local peers.
In the global market, REKROW is deemed as a reliable brand of butane gas powered burning tools, since its three major product categories, namely micro torches, solder irons and micro burners, all have passed ISO 9001:2008 certification, as well as GS/DVGW, CE/DVGW and U.S. CPSC, to underscore unquestionable quality and safety.
Following years of development in overseas markets, Rekrow has seen its products well received by professional buyers in Europe and America, especially those from the car servicing sector, mostly thanks to its decades-long dedication to top quality, which the firm stresses is the core value of its eponymous brand.
For more information on Rekrow, please visit the website: www.rekrow.com.tw, or call 886-2267-7712.