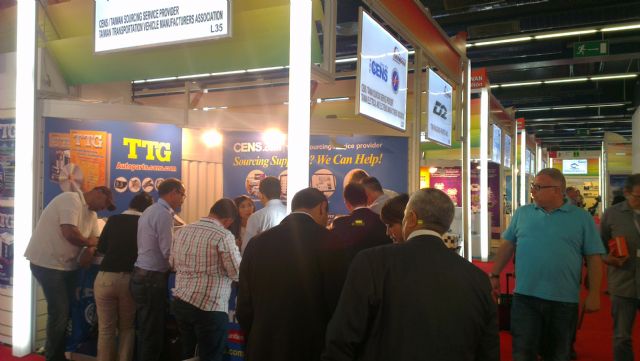 A total of 452 Taiwanese exhibitors, nearly half of whom to be grouped by EDN, will participate in this year's Automechanika Frankfurt.
To enable professionals buyers to experience in the strong manufacturing and R&D prowess by Taiwanese auto parts and car servicing product suppliers at Aumechanika Frankfurt 2016, scheduled September 13-17, EDN (Economic Daily News), Taiwan's biggest business-focused newspaper and exhibition service provider, is going to head the largest group of 217 Taiwanese exhibitors to the venue, together with the Taiwan External Trade Development Council and the Taiwan branch of Messe Frankfurt (HK) Ltd., which lead an exhibitor delegation of 67 and 155 companies, respectively.
Generally committed to building sustainable, mutually beneficial partnerships with customers through their time-tested production capability and R&D talent, these Taiwanese suppliers, all to be accommodated in the systematically designed, collectively decorated booths across the Taiwan Pavilion area respectively in Hall 4.2 and Hall 10.1, will be able to serve as strong arms for global buyers to blow away the competition in their markets.
In addition, EDN, to help facilitate sourcing at the world's largest trade fair for the automotive aftermarket, hosts a booth numbered L31 and F98, respectively, in Hall 4.2 and Hall 10.1, will give away useful publications, including Taiwanese exhibitor directory, EDN Automechanika Frankfurt Special (newspaper) and buyer guides in e-book format stored in USB discs, as well as providing matchmaking service to professional buyers looking for suitable, reliable suppliers from Taiwan. With these giveaways and service, designed to enhance exchanges between Taiwanese suppliers and foreign buyers, EDN's booths will be definitely worth your visit.