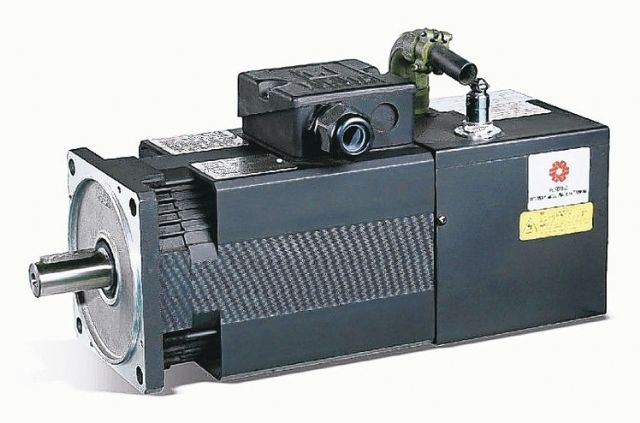 Fukuta's independently developed servo motor (photo courtesy of UDN.com).
A specialized motor manufacturer listed in the Taiwan Stock Exchange and underpinned by its motto "Innovation, Enthusiasm and Integrity," Fukuta Elect. & Mach. Co., Ltd. has marketed globally its products, all certified to international standards, including ISO9001, CE, CSA and 3C, under its eponymous brand and enjoyed a high profile among professionals.
Fukuta is undoubtedly an eco-conscious maker, who insistently adopts eco-friendly materials meeting RoHS requirements to roll out various energy-efficient motors, such as GB2, IE2 and IE3 models. To adapt to the ever-changing market, the company has also joined hands with experts from industries, R&D bodies and academia to continuously develop new motor models, hence expanding its product lineup from ordinary AC motors to inverter-duty motors, servo motors and high-end motors for electric vehicles.
To help global machinery builders to enhance performance and energy efficiency with its products, Fukuta takes advantage of its proven technology and R&D capabilities to develop and manufacture motors that truly meet their demand. Also, it constantly invests considerable time and resources in upgrading quality inspection instruments employed in house, in an effort to offer customers the best quality and service.
For details, please contact Fukuta via 886-4-2528-8833, or visit the website: www.fukuta-motor.com.tw