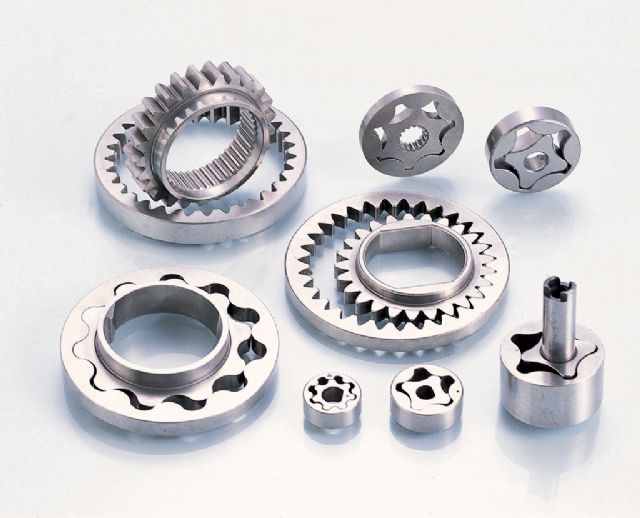 Auroral Sinter specializes in making powdered metal parts in highly complicated shape and with high quality (photo courtesy of CENS.com).
Auroral Sinter Metals Co., Ltd. is a technologically leading mnaufacturer of metal parts made on powder metallurgy process, and has passed TS16949 certification as a proven supplier in the auto-parts market.
Apparently a world-caliber company, Auroral Sinter's powdered metal parts have been supplied to Japan and Germany, with some destined to European carmakers. To better fill orders for higher-end powdered metal parts, the company has continuously upgraded its production capability by introducing advanced machinery, including high-precision 450-tonne powder metallurgy equipment from Japan, gear testers and 3D inspection instruments.
General manager J.M. Lian of Auroral Sinter notes that his company is undaunted by the increasingly challenging market, and actively works with Japanese and European carmakers to constantly sharpen competitiveness and the quality of its products and operational efficiency.                                                                                                                                                      
Adopting a trademark of "AURORAL," a word that echoes the company's Chinese name with an underlying meaning of a sunrise, Aurural Sinter is ambitious to establish a robust profile easily known by international buyers and become atop in the global market for powdered metal parts.
For detailed information, please contact the company via 886-37-542-988, or browse the website: www.auroral-sinter.com.tw