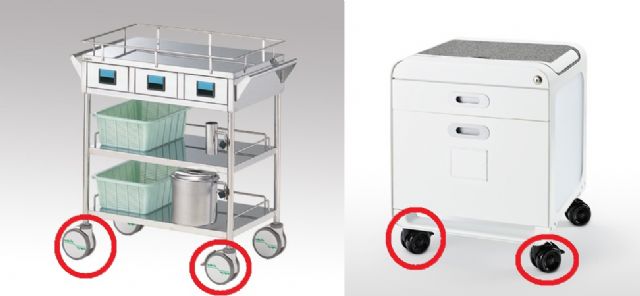 Jenp Jou's MD2B100U heavy-duty caster with dual stopper has a wide-ranging application.
A veteran maker of casters and armrests for use in furniture, Jenp Jou Enterprise Co., Ltd. has just been granted a patent by the United States Patent and Trademark Office for its MD2B100U caster with double stopper, to further underscore its time-tested R&D and production capabilities in the line.
MD2B100U is noted for an improved double-stopper design, which prevents both the wheel from rotating and the swivel assemble from turning by simply pressing down the lever, and therefore the unit the caster is mounted to from moving more effectively than competing models.
Moreover, the heavy-duty caster made of high-quality PU capably carries load of up to 80 kilograms, and highlights stylish dual-toned exterior to add to its attraction. Easy installation and operation along with smooth mobility and high structural durability are also among features of the innovative caster.
The product is ideal for industrial and commercial applications, including medical instruments and OA furniture, with exterior designs and specifications allowing customization.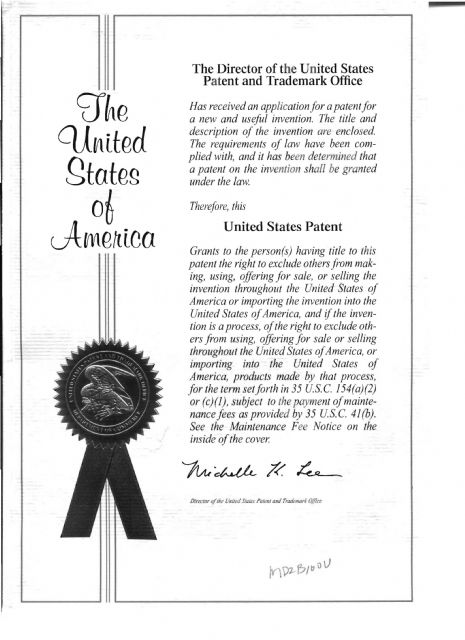 Jenp Jou's patent certificate granted by the United States Patent and Trademark Office for its MD2B100U caster.
Top-caliber Supplier
Established in 1992 in Tainan, southern Taiwan, Jenp Jou has been dedicated to the development and production of twin and single-wheel casters, steel bases and adjustable armrests, and allegedly the largest, best-known supplier of this kind on the island.
Strong commitment to quality helps contribute to the firm's current success. The company has been certified to ISO-9001 and ISO-14001, with all its products subject to BIFMA tests before delivered. Besides, this maker has constantly upgraded QC instruments employed in its modern factory, and carried out rigorous quality controls throughout production.
Another key factor driving Jenp Jou's reputation higher over its counterparts is the consummate R&D capability. Backed by abundant product knowledge and manufacturing experience, the company takes pride of its all-around R&D service, which can materialize customers' ideas into real, quality-approved products within the shortest time possible and with competitive prices and excellent functionality.
Jenp Jou Enterprise Co., Ltd.
No. 226-16, Zhongzhou, Zhongsheng Borough, Jente Dist., Tainan City, Taiwan 717
Tel: 886-6-266-3465, 266-7676
Fax 886-6-266-6043
Email: jenpjou@ms35.hinet.net
Website: www.casters.com.tw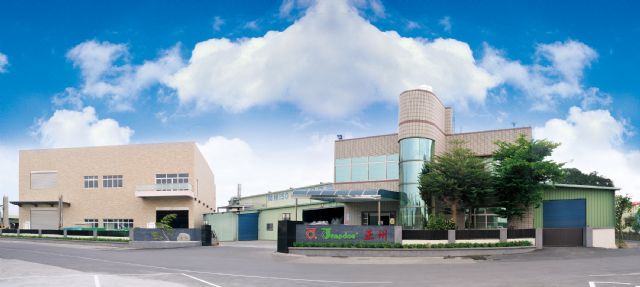 Jenp Jou is headquartered in Tainan, southern Taiwan.