Improved mechanical linkage results in series all featuring more compact exterior and effortless operation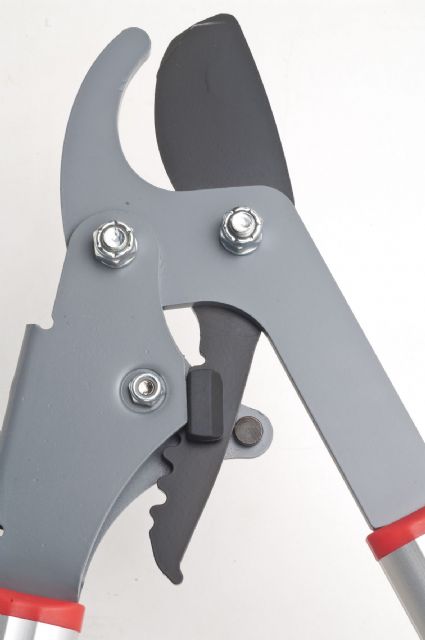 The Planet Gear mechanism has proved to help save 40 percent of the effort required in operation.
With unremitting dedication to R&D for truly innovative garden cutting tools that can enhance the quality of people's lives, Wise Center Industrial Group Inc., a world-caliber developer and maker of this kind, has launched its brand new "Planet Gear" series gardening tools to keep a step ahead of rivals in the line, given that the series all ensure end-users unparalleled working efficiency thanks to its breakthrough designs.
Including bypass and anvil loppers, hedge shears and pruners, the series earns its name for application of the so-called "Planet Gear" mechanism that is developed independently by Wise Center. The mechanism is composed of a gear rack on which there is a small, rivet-like unit, to be the world's first for cutting tools to feature superior functionality. 
Compared to conventional mechanism, the Planet Gear ensures the firmer gripping and easier cutting of twigs, achieved by the jaws closing in from the outside to cause twigs to move inward. This better prevents twigs, especially thick ones, from being squeezed out the closing jaws as seen in conventional mechanisms, not to mention more effortless cutting, which has proved to require 40 percent less effort during operation.
In addition to the excellent functionalities mentioned above, tools integrated with the Planet Gear generally have more compact, slim exterior than competing models, mostly thanks to the mechanism having simpler structure so that it can be built into tools without adding to dimensions and bulk. 
Furthermore, the blades of the series are noted for PTFE (polytetrafluoroethylene) coating, which helps to reduce friction and ensure clean cut without residue left on surface, while the use of high-carbon steel alloy and the undergoing of special thermal treatment give the blades 1.5 times the durability of comparable models. Ergonomically designed handles and a lightweight body of aluminum alloy are also among features of the series.
A patent for the series has been granted in Taiwan and China, with those in Germany, the U.S. and U.K. still pending.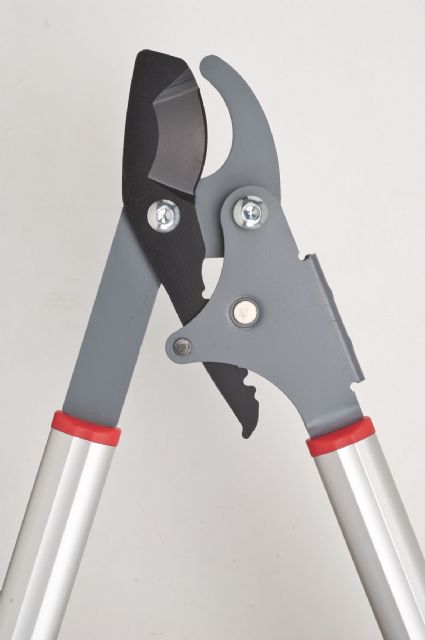 The blade of the series is coated by PTFE for reduced friction and clean cut ensured.
A Well-established Supplier of Garden Tools
Founded in 1991 in Taichung, Wise Center specializes in developing and manufacturing a variety of gardening tools for both DIY (do-it-yourself) users and professionals, mainly offering lopping shears, hedge shears, pruners, grass shears, extended tree pruners, water pipe shears, branch pruners and saws, and PVC pipe cutters, as well as conventional and foldable ladders, sprinklers, shovels, flower scissors, rakes, step stools and related gardening accessories. 
While working primarily on OEM (original equipment manufacturing) and ODM (original design manufacturing), the company also markets products under its own brands worldwide. Over the past decades, the supplier has built solid reputation among buyers from North America, Europe, Japan, Australia and China. With a well-equipped production facility in the Taichung Export Processing Zone and production lines across Southeast Asia, the firm is undoubtedly an industry-leading gardening tool supplier in Taiwan. 
To pull ahead of rivals in the global market for gardening tools, Wise Center focuses on IQC (input quality control), IPQC (in process quality control) and QA (quality assurance), and supplies products certified by Germany's GS (GeprUfte Sicherheit) standards. 
Obviously an exceptional company in the line, Wise Center has dedicated itself to optimizing production efficiency to meet TS16949 requirements for a long period of time, mainly inspired by customers who carry out by-the-book quality control and daily operations in line with the quality control system. The effort has paid off, as its current output of quality-approved products at its Taiwan manufacturing base alone totals the combined from the two factories it ran in Taiwan and China before. The China plant has already been shut down, mainly due to the maker's plans to attain lean production. 
Besides, the company has spent considerable time and resource learning the TTQS (Taiwan Training Quality System), established by the Taiwanese government but based on the ISO 10015 standards regarding personnel education and training. The system enables Wise Center to conduct a series of essential, marginal job function analysis to evaluate each employee's expertise and knowledge, skills and ability, to then work out the best education and training programs to greatly enhance performance.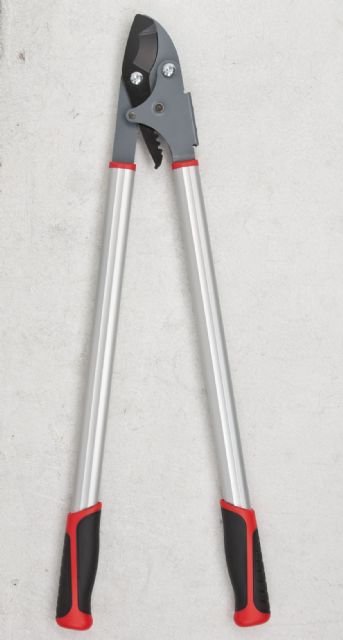 Shafts of aluminum alloy, ergonomic handles and compact exterior are among attractions of the series.