A'Design Home Product Inc.
Dining sets, tables and chairs, bar counters and stools, cabinets, chests, TV stands, stereo racks

2016/11/18 | By Steve Chuang | A'DESIGN HOME PRODUCT INC.
A specialized manufacturer of furniture and headquartered in Taipei, northern Taiwan, A'Design Home Product Inc. supplies a wide range of such products, including hats and coat hangers, stereo racks, dining sets, tables and chairs, cabinets, TV stands, bar counters and stools, towel stands, etc.
A'Design now operates two factories, located in Shenzhen and Fujian, China, each, where a full line of production equipment and skilled workers are employed to enable the fully cycle of manufacturing processes. Strict quality control measures in tune with international standards are also implemented in house.
To offer customers value-added services and products drawing on its abundant manufacturing expertise, this maker has established a trade department and design department for two years, to double as furniture designer.
Having built a large base of loyal customers from European countries, A'Design is absolutely a reliable, competent furniture supplier. With strong commitment to continuous R&D for new products, top quality, on-time delivery, functional design and contemporary exterior, as well as timely, satisfactory service, the company sincerely welcomes partnerships with clients from all over the world on various bases as demanded.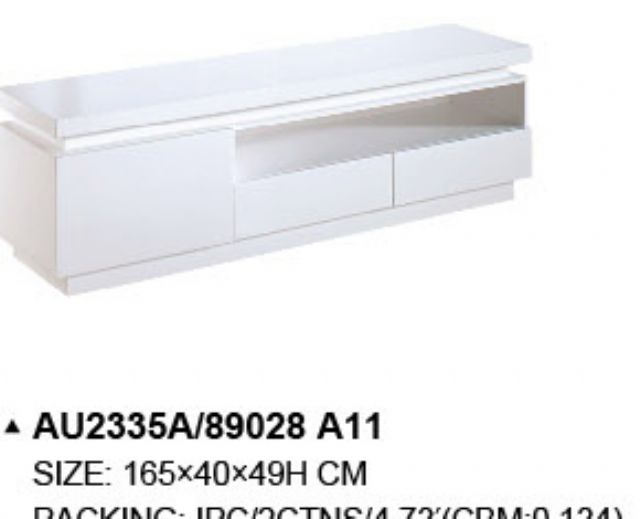 Sample of A'Design's TV stand.
A'Design Home Product Inc.
3F-1, No. 36, Alley 38, Lane 358, Juikuang Rd., Neihu Dist., Taipei, Taiwan 110
Tel: 886-2-2657-6839
Fax: 886-2-2657-4182
Email: adesign@adesign-home.com
Website: www.cens.com/adesign; www.adesign-home.com; www.adesign.com.tw