Daiken Tools' brand new cable cutters are unveiled.
Committed to continuous R&D drawing on its decades-long expertise, Daiken Tools Enterprise Co., Ltd., a pioneering pliers maker established in 1968 in Taichung City, central Taiwan, has launched its newest cable cutter for sale in 2017.
The cable cutter is made of special steel and features an improved structure developed with a spring hidden inside for higher durability and longer lifespan than competing models. It has been tested for over 1,000,000 repetitions without causing damage and fatigue to the spring.
An enlarged jaw enables the cutter to handle cables and wires with diameter of up to 20mm and cross-section area of 70 square millimeters. This is a significant improvement from conventional models that generally have gripping capacity of only 11mm in diameter and 38 square millimeters in cross sectional area.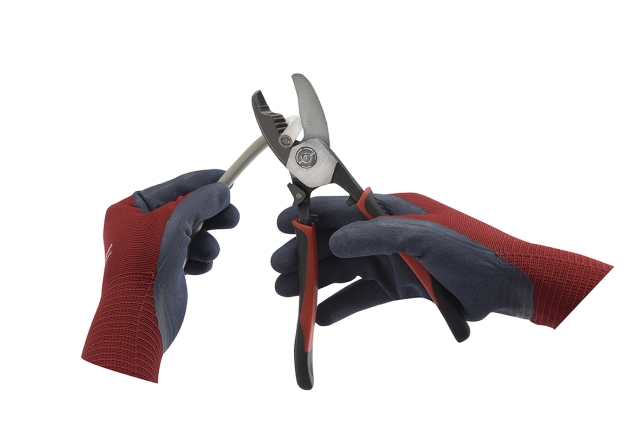 The tool can handle larger-sized cables than conventional models.
Moreover, one side of the tool's cutter is designed with wave surface for firm gripping of cables and even distribution of stress applied, and the other has a sharp edge to ensure clean cut. Plus, the front cutter is noted for optimally engineered tips at the end for holding and stripping of cables with incredible ease.
Besides, levers of the handle are asymmetrically shaped for ergonomic considerations, to provide users an anti-slip and comfortable grip. The tool is suitable for professional electrician's use.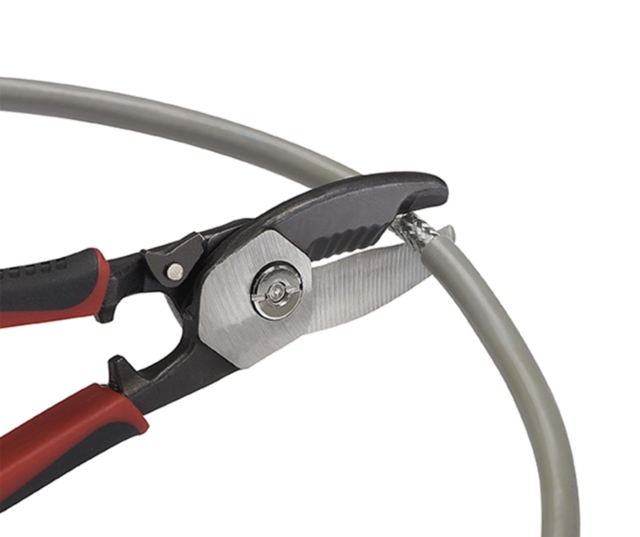 Firm gripping and clean cut are among the cable cutter's features.
A Top-end Company
After the 14th Taichung Golden Hand Awards for Outstanding SMEs (small and medium-sized enterprises) in 2015, Daiken Tools continues to solidify its track record of excellence. It won "The National Brand Yushan Award," organized by Taiwan's Republic of China National Enterprise Competitiveness Development Association, as an outstanding enterprise in 2016.
Few would question that following over five decades of devotion to development and production of pliers, Daiken Tools, which began business in the days when CNC machine tools were non-existent, has evolved into a world-caliber, time-tested maker of this kind. For now it has operational headquarters in Taiwan and two spacious manufacturing bases in Vietnam, and is D&B D-U-N-S registered and ISO-9001 certified.
Mainly on OEM (original equipment manufacturing) and ODM (original design manufacturing), the veteran maker supplies a wide range of pliers, including: linesman pliers, diagonal pliers, long-nose pliers, plastic cutting pliers, fence pliers, groove joint pliers, cutting pliers and custom pliers for special purposes—all of which are developed and made in compliance with international standards and have passed VPA GS, VDE and DIN IEC 60900 certifications.
The quality-driven company has steadily invested in its QC capability by employing a full line of testing machines in-house, such as low-temperature-testing machine, 10,000-volt insulation-resistance-testing machine, Vickers hardness-testing machine, salt-spray-testing machine, and rubber-hardness tester, and so on.
With exceptional R&D capability, Daiken won the Taiwan Good Design Award in 2001 and has obtained numerous local and international patents for its innovations. Plus, the company has spent considerable efforts developing new, advanced materials in cooperation with China Steel Corp. (recognized as Taiwan's largest steelmaker by size), in efforts to add value to its products.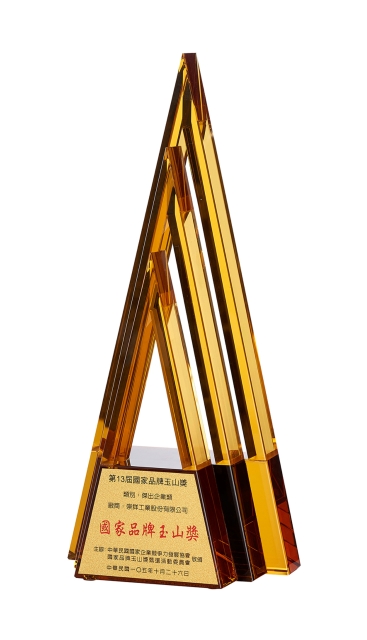 Daiken Tools just won "The National Brand Yushan Award" in 2016.
For more information on Daiken, please contact the company at:
No.143, Haolai 1st St., Dali Dist., Taichung City 412, Taiwan
Tel: 886-4-2278-2825
Fax: 886-4-2278-0572
Email: sales@daikentools.com
Website: www.daikentools.com