TAIPEI AMPA and AutoTronics Taipei will unfold from April 19 to 22, 2017 at NANGANG Exhibition Center and TWTC Exhibition Hall 1 and 1,200 exhibitors will showcase their best auto electronics, auto parts and accessories. The four day shows will likely welcome participants from more than 18 countries to use 3,300 booths to meet 7,000 foreign buyers and 40,000 domestic professionals.

Taiwan Delivers Diversity & Agility
The auto parts industry in Taiwan holds a prime advantage for being capable of offering diverse products. It's also known for its agility in meeting the customized specifications of worldwide clients. And the continual quality, innovation and efficiency upgrades by these Taiwanese companies have also helped them to become major international vehicle makers' suppliers and gain a significant role on the global after-sale market. This is underscored by Taiwan exports of auto parts and accessories which reached record high NT$214.5bn (value), to chalk up 3.26% growth on the previously year, reports the Taiwan Transportation Vehicle Manufacturers Association.

Important trends can be witnessed in the areas of vehicle electronics, connected cars and smart vehicles. And the topics of vehicle safety, energy saving and intelligence become the focus. The popularity is based upon Taiwan's outstanding electronics industry that enhances such products as tire pressure detectors, head-up displays, advance driver assistance systems and connected cars. 

Three Show Areas for Easy One-stop Sourcing 
To best present the industry and product trend, AutoTronics Taipei 2017 will unfold in the three exhibit areas, automobile electronic products, automobile electronic components & parts and smart transport service.

In terms of auto part area, TAIPEI AMPA will build upon the success of the Tires and Rims Area with 12 exhibitors using 51 booths in TWTC Hall 1 which attracted strong coverage in 2016.

The promotional campaign has been launched in Chinese, English, Japanese, and Spanish across the world and is reported in accordance with product types which give our buyers from over 128 countries full details and information about the shows. Social media, including Youtube and Facebook and Google are also the channels for buyers to get access to the shows' information. TAITRA will also participate in the biennial Automechanika Frankfurt 2016, the world's renowned trade show for automotive service industry to promote TAIPEI AMPA and Autotronics Taipei and enhance the international visibility of the shows and industry.

The TAIPEI AMPA, AutoTronics Taipei, Taipei Int'l Electric Vehicle Show (EV TAIWAN), and Taiwan Int'l Mortorcycle Industry Show (MOTORCYCLE TAIWAN) will once again be held at the same time in 2017. Space at Nangang Exhibition Center is fully booked now while few space are still available at TWTC Exhibitiona Hall 1. Act now to book your space, find more information at www.taipeiampa.com.tw .

Media Contact
Ms. Lisa Hsieh
Exhibition Section 3, Exhibition Department,
Taiwan External Trade Development Council
Email: ampapr@taitra.org.tw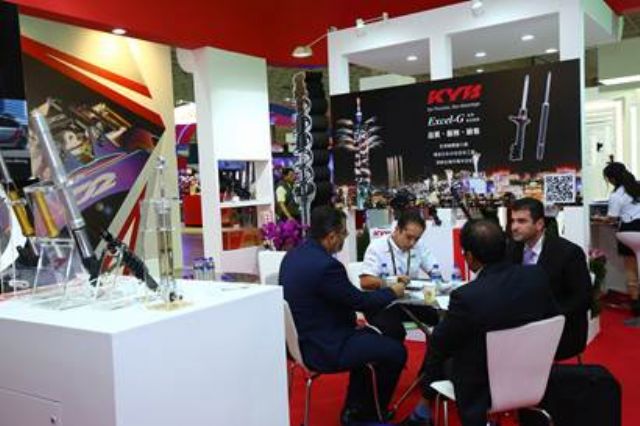 Buyers were negotiating with auto parts exhibitors (photo courtesy of TAITRA).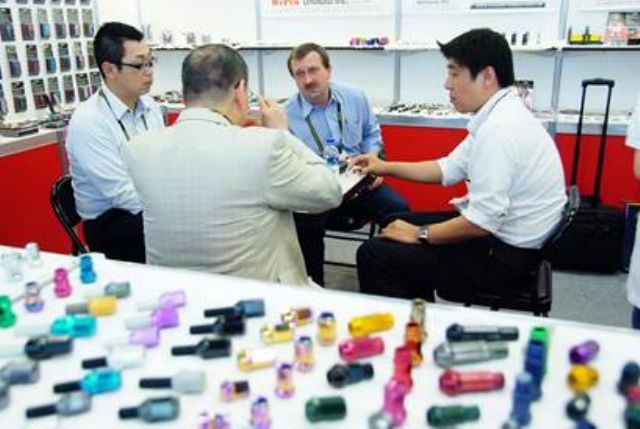 Auto parts representatives and buyers were in conversation at TAIPEI AMPA 2016 (photo courtesy of TAITRA).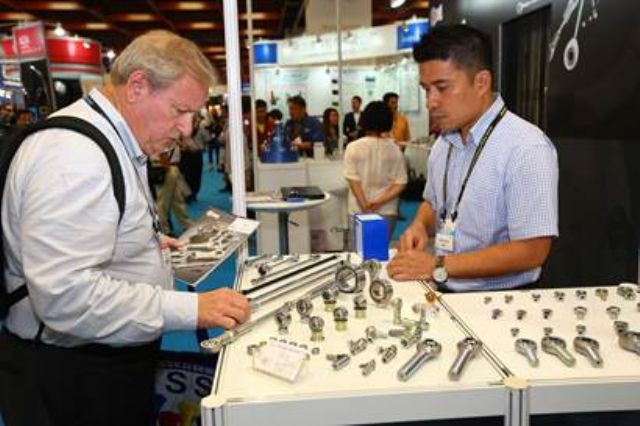 A foreign buyer was seeking more details on a parts company at the show (photo courtesy of TAITRA).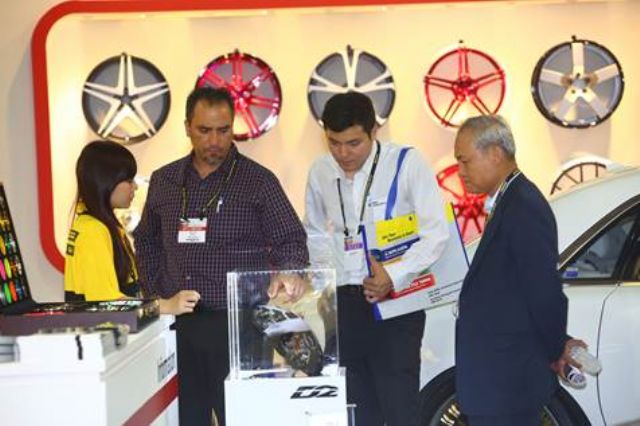 Foreign buyers were learning about products at the show (photo courtesy of TAITRA).