Taiwanese hand tool makers have fared well in the global market for decades, mostly thanks to sustained efforts on product R&D and improvements of manufacturing skills, making the island one of world's major suppliers of such products.

The following sums up the latest information on products and advances in production techniques by Taiwanese makers in the line, to provide readers a closer look at their R&D prowess.

Honiton
Ever since founded 31 years ago in Taichung City, central Taiwan, Honiton Industries Inc., has been worked on sockets as a top-caliber manufacturer of this kind, with product lineup mainly consisting of sockets, impact sockets and socket wrenches.

Honiton president Cheng Chin-shun says his company's products are made in accord with the DIN standard, and of top-quality chrome vanadium steel alloy and chrome molybdenum steel alloy. Moreover, the manufacturer applies effective management methods and strict quality control measures in daily operations and production, so as to better adapt to ever-changing markets and serve customers.

The veteran manufacturer also puts heavy emphasis on R&D. Among Honiton's independently developed products on display at this year's Automechanika Frankfurt, the Honidriver series sockets deserve high credit. Developed on the concept of "ONE DRIVE FIT ALL," the revolutionary socket fits Metric 6pt, Metric 12pt, SAE 6pt, SAE 12pt, E-TORX, spline and square nuts and bolts, and even those that are worn and rounded to some extent.

With innovative inner point design, which has been patented in Taiwan, the U.S., Germany, EU, Japan, India, China, and other countries, the product helps to effectively protect fasteners from being damaged during holding and turning. Manufactured from high quality materials including improved chrome vanadium steel, molybdenum and tungsten, the product boasts 10 times the durability of competing models that meet DIN standards, as well as twice the torque.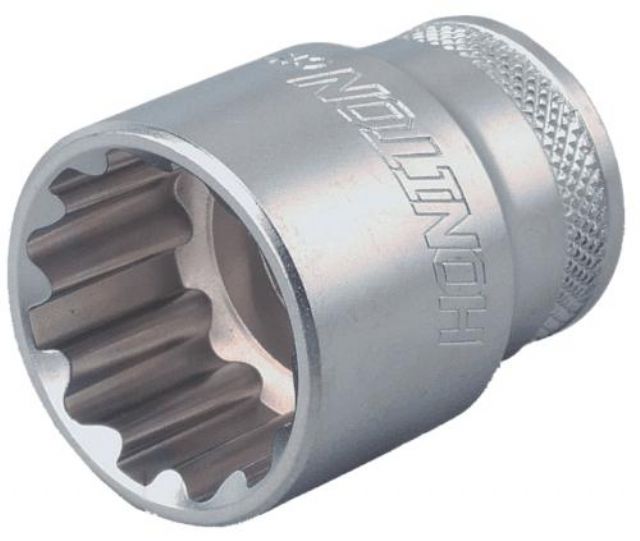 Honiton's Honidriver series socket is noted for innovative, damage-free point design.
Jawdong
Jawdong Industrial Co., Ltd., a specialized developer and maker of wire stripping and cutting tools, has just worked out its JD-4W terminal crimper/wire stripper, designed to help professional users in various industries, including aircrafts and automobiles, to handle electrical wires and terminals with incredible ease.
Compared to ordinary crimping and wire stripping tools that are generally cranked out from conventional forging process, JD-4W is exquisitely made by Jawdong's improved, cutting-edge production skills to achieve better precision and accuracy, a distinct feature which, in turn, enables the crimping of small terminals with optimal efficiency.
Despite costing over three times that of ordinary models during R&D, the tool significantly excels in qualitative consistency and accuracy and precision thanks to Jawdong's special production process, hence ensuring users greatly enhanced value and few defects.
In addition to offering excellent crimping efficiency and accuracy, JD-4W also enables the stripping and cutting of tiny electrical wires without the need for complementary tools. Building a combination of wire stripping and terminal crimping functions into a single tool looks easier said than done, but in fact requires consummate production skills to achieve, given that such design is prone to undermining operational accuracy and precision, particularly a concern among professional users. Surely not a mediocre manufacturer, Jawdong successfully works out JD-4W to address the concern, in hopes of impressing professional users with the high value and incredible convenience the tool offers.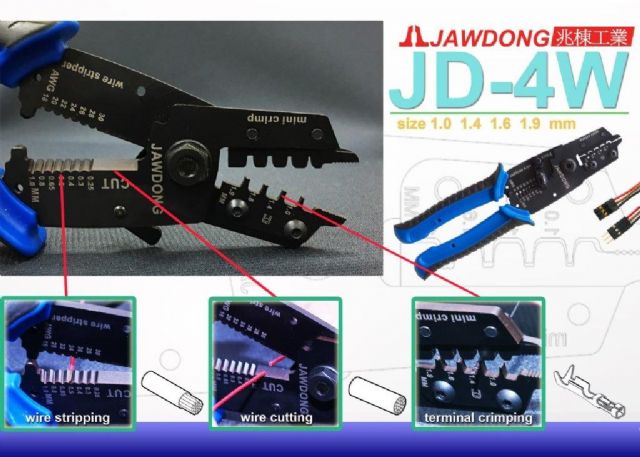 Jawdong's JD-4W terminal crimper/wire stripper is a useful, multifunctional tool.
Johnson Tools
Backed by consummate metal forging techniques, Johnson Tools Co., Ltd., founded in 1978 in Taiwan's central metropolis of Taichung, supplies a variety of high-quality hand and impact tools, including sockets, ratchets and related accessories, for industrial applications, whose products are all made of top-grade, structurally strong materials, namely chrome vanadium alloy steel and chrome molybdenum alloy steel, and meet ANSI and DIN standards.
With better quality and performance than conventional DIY-caliber tools, Johnson Tools' hand and pneumatic tools are mainly used in automotive & motorcycle repair and maintenance, heavy-duty machinery manufacturing, industrial production, construction, defense, aerospace, oil & gas and mining sectors.
The manufacturer employs whole-plant equipment, from forging machines, high frequency furnaces, CNC millers, grinding machines, tooling to quality inspection instruments, to achieve well integrated in-house production capability and qualitative consistency. Also, the company capably handles full-cycle production of customized products at its factory, to better serve customers in need of reliable sourcing partners.
Bolstered by time-tested manufacturing skills developed over the past 38 years, coupled with cutting-edge R&D capability and patented product designs, Johnson Tools has built a solid name among foreign buyers as a trustworthy supplier on an OEM and ODM basis, with products mainly exported to Europe and America.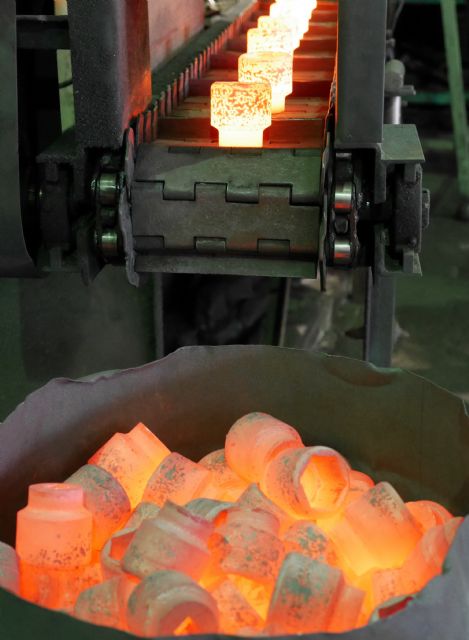 Johnson Tools' forging line in house.
Stand Tools
Founded nearly three decades ago in Taichung City, central Taiwan, Stand Tools Enterprise Co., Ltd. has established a high profile as an industry-leading supplier of hand tools.
The company's product lineup encompasses various torque tools, from screwdrivers and related parts targeted at DIY-caliber users to high-end digital torque wrenches demanded in the aerospace industry. A couple of globally prestigious enterprises are on Stand Tools' customer list.
To keep competitive and buoyant in the increasingly challenging market, Stand Tools has taken several strategies, including having its QC lab accredited by TAF in 2000. With the TAF-accredited QC lab, the firm can better make sure torque wrenches it makes offer the highest levels of precision and accuracy, to satisfy international buyers and end-users in need of such tools with unquestionable quality.
Also notable is that the firm's digital torque wrenches, available in torque ranging from 0.3 to 2,000Nm, can be customized with interchangeable heads to meet different purposes and help enhance work efficiency and convenience.
Also among Stand Tools' product lineup are magnetic tools, including basic magnetic materials, tool holders, trays and iron filing and scrap collectors, which have proven popular with customers from Europe, the U.S. and Japan for fine utility and impressive diversity.
Firmly rooted in its homeland, Stand Tools has actively channeled its products to local retailers and wholesalers over the past few years, with an aim to serve domestic customers and consumers with its high-quality hand tools.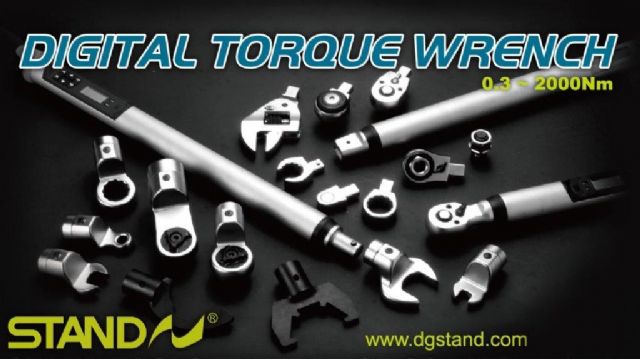 Stand Tools is dedicated to torque wrenches and digital tools as an industry-leading supplier.
Tang Chou
"Tonsco", a brand of tire lever wrenches, tacker hammers and punches developed by Tang Chou Industrial Co., Ltd., founded in 1978 in Nantou County, central Taiwan, has taken the wraps off several new products it has spent considerably researching and developing.
Understanding that replacing engine parts in a vehicle is complicated; and mechanics often find it difficult to locate the supporting position with traditional fixed angle pry bars, Tonsco has launched its GearJaw® angle adjustable pry bar could overcome the dead-angle limitations.
The pry bar is adjustable, extendable, and interchangeable, multifunctional, designed to address requirements by auto mechanics, who tend to need a good prying tool to remove, reposition, align or place heavy or hot objects.
It allows users to simply press the clutch button for a selection of 14 angle positions, which are versatile for all kinds of working conditions. The patented gear lock set could withstand loads of up to 700kg and its torque is tested to be 1.5 times higher than DIN and ANSI standards. The prying head is available in a forked shape, to allow for greater access around an obstacle; and in sharp jaws for seal pulling.
Another patented product by Tonsco is FreeLong®, which allows a pry bar extending from 42cm (16.5") to 135cm (53"), to create maximum leverage output and able to reach objects in the deep bottom. It could be retracted for easy storage and convenient portability. 
All the pry bars are designed and made in Taiwan, and patented in Germany, the U.S., Taiwan and China. Over the past years, Tonsco has been working with major hand tool brands in the U.S. and Europe on an ODM basis. For the time being, the cumulative shipments of the adjustable, extendable, and interchangeable tools have combined to exceed several million units worldwide.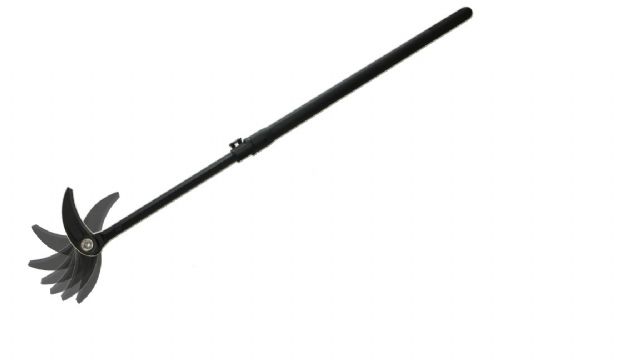 Tonsco's GearJaw® angle adjustable pry bar allows for different angle adjustments.
Chang Loon
Ever since founded in 1978, the Taiwan-based Chang Loon Industrial Co., Ltd. has been specialized in making wrenches, ratchet wrenches and related tools and accessories for nearly 40 years.
While marketing its products globally under its "ProRatchet®" brand, the firm is well reputed among global hand-tool brands as an professional contract manufacturer.
Among Chang Loon's best seller is the ratchet wrench with an ultra-thin head, a product of the veteran manufacturer's unwavering efforts on R&D and technology upgrading. Made of advanced materials on state-of-the-art equipment, the wrench differs from competing models with a thinner head, lighter weight and better performance, not to mention its lower production cost.
Strong commitment to quality is also an element of the success of Chang Loon's products on market. The company stresses that it adopts advanced inspection instruments, including precision projectors and testing equipment, and dedicates experienced QC staffers to strict pre-delivery quality inspection.
Through an effective production system and rigorous quality control measures, this maker has been deemed by foreign buyers as Taiwan's top-end OEM and ODM of its kind, with products all measuring up to major international standards, such as ANSI and DIN.
To enhance added value of its hand tools and address requirements by retailers for truly marketable products, Chang Loon provides buyers with gripping, practical packaging designs as part of its manufacturing service. By doing so, the firm aims to shorten customer's time-to-market and help cut overall cost on logistics.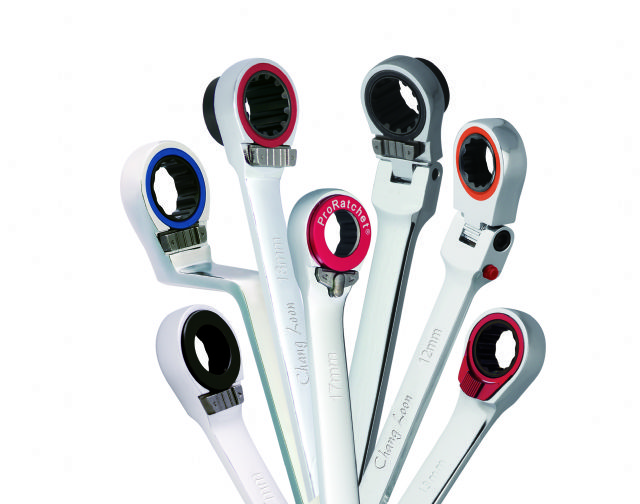 Chang Loon is allegedly Taiwan's largest exporter of ratchet wrenches by export volume.
Rekrow
Backed by time-tested R&D capability, Rekrow Industrial Inc. has worked on the development and production of butane-gas powered burning and soldering tools for over 30 years, with products marketed globally under its "REKROW" brand and widely used in car workshops, laboratories, gas stoves and related applications.
On the payoff of its unremitting efforts on the research and study of combustion technology and new applications of butane gas, Rekrow has continuously won rewards over the years, including the Taiwan Excellence Award in 2015 and the Taiwan National Brand Yushan Award in 2011, to effectively set itself apart from local peers.
In the global market, REKROW is deemed as a reliable brand of butane gas powered burning tools, since its three major product categories, namely micro torches, solder irons and micro burners, all have passed ISO 9001:2008 certification, as well as GS/DVGW, CE/DVGW and U.S. CPSC, to underscore unquestionable quality and safety.
Following years of development in overseas markets, Rekrow has seen its products well received by professional buyers in Europe and America, especially those from the car servicing sector, mostly thanks to its decades-long dedication to top quality, which the firm stresses is the core value of its eponymous brand.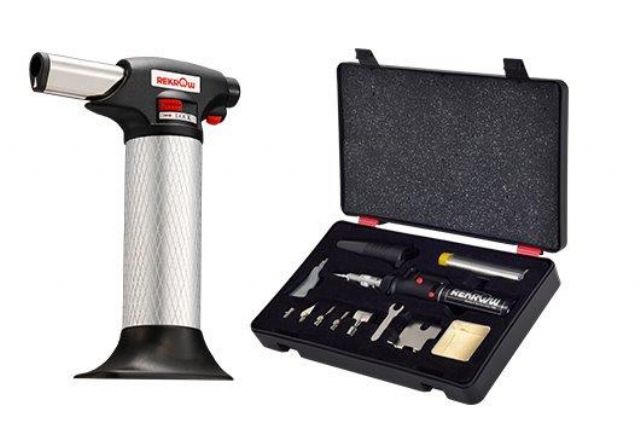 Rekrow has worked on butane-gas powered burning and soldering tools and earned a solid reputation in the global market.
Best Friend Enterprise
The Taiwan-based Best Friend Enterprise Co., Ltd. is versed at designing and making various fixed cushions of PE and EVA mainly for packaging, protection and storage of hand tools.
The firm's EVA foamed products all have passed tests as required in RoHS and REACH enforced by European Union, and been widely used as fixed cushions and trays in tool boxes, protective storage boxes and roller cabinet drawers
Best Friend's foamed sheets are made with a patented thermo-laminating technology, which effectively prevents laminated sheets from coming unglued, as well as advanced laser engraving, on well integrated production lines in house without using molds. Such production method imparts the firm's formed sheets more consistent quality and impressive exterior on which elaborate, clear patterns and words that are laser-engraved along with vivid colors are shown, not to mention they are economical and eco-friendly.
Over the years, the company has actively expanded its production capacity by introducing more machinery into its factory, so as to better meet customers' demand.
At Automechanika Frankfurt 2016, running from September 13 through 17, Best Friend exhibited a brand new tool chest among other products. The chest is made completely of solid wood and, notably, structured with mortise and tenon joints as seen in Chinese ancient wooden products, which enables less use of glue and fasteners to be friendlier to users' health.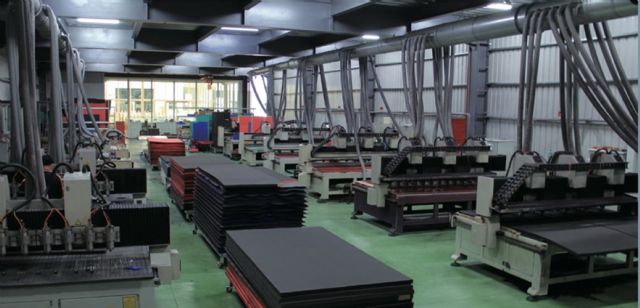 Best Friend Enterprise provides PE and EVA cushions for packaging, protection and storage of hand tools.