New chairman will set up new committees to help insiders ride on e-commerce trend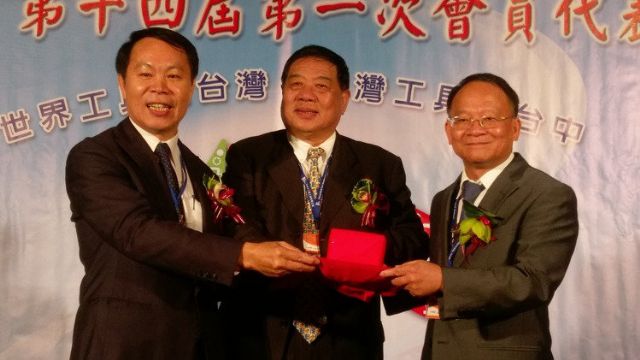 S.C. Yu (right) received the chairmanship seal from the ex-chairman Arthur Wu (left) under the witness of THTMA's honorary chairman Mark Lin (center) in mid-September 2016 (photo courtesy of EDN).
At the THTMA (Taiwan Hand Tool Manufacturers' Association) annual general meeting held in mid-September, 2016, S.C. Yu, chairman of Re-Dai Precision Tools Co., Ltd., a high-profile manufacturer of hand tools, was elected the 14th chairman of the association, to continue to lead the industry to sustainable development.
Meanwhile, chairman S.D. Huang of Allprofessional Mfg. Co., Ltd., a supplier of snips and pliers, takes office as new deputy chairman of THTMA.
As world's second-largest exporter of hand tools in terms of value, Taiwan has enjoyed a solid reputation as the "Kingdom of Hand Tools" among global professional buyers for years. Presently, over 1,000 companies and 14,000 workers on the island are involved in hand tool production, with over 95 percent of the industry's annual output being exported. For the moment, THTMA has a total of 464 members for the moment and serves as the growth locomotive for the industry.
Also notable is that Taiwan's central region covering Taichung, Changhua and Nantou is home to a majority of local hand tool makers, with over 70 percent of the island's overall hand-tool output generated there. The high industrial cluster density makes it one of the mainstay industries contributing to local economy.
In the face of the increasingly competitive global market, Yu is aware of the importance of industrial upgrading using advanced technology and in tune with market trends, which he believes is vital for the industry to maintain its global competitiveness.
Restructuring of Committees for Better Functions
In that logic, Yu announced a committee restructuring plan at the annual general meeting. The new chairman stated that while expanding functions of THTMA's exiting 7 committees to provide more proper services to members looking to boost their brand awareness, the association will transform its publishing committee into an information committee to help local hand tool makers adapt to global trends for e-commerce and online shopping.
Moreover, Yu continued, THTMA will set up two new committees engaged in promotion of the so-called Manufacturing Productivity 4.0, a Taiwanese government initiative designed to upgrade manufacturing from automation to smart production, throughout the industry; and in the development of modern public relations for members, respectively. The respective objectives of the new ones, he stressed, are to step up industrial upgrading and strengthen promotion of Taiwan-made hand tools in the global market.
Through the new committees, Yu emphasized that THTMA aims to aid insiders to apply new manufacturing processes and various state-of-the-art technologies, including Internet of Things, cloud computing and big data, in production to achieve automation based on the concept of Taiwan's Manufacturing Productivity 4.0 Initiative.
Regarding global marketing, Yu indicated that THTMA will assist members to establish an online platform to promote their products more effectively and efficiently amid a rising popularity of e-commerce all around the world; in the meantime, to help enhance exchanges with foreign partners and buyers and seize business opportunities overseas, particularly those brought by China's "One Belt, One Road" initiative.
Research and development of new business models for Taiwanese hand tool makers in the global market are also on the new chairman's worklist in his three-year tenure. Obviously having a well-thought-out plan, Yu noted that he would like to take advantage of THTMA's influence to integrate resources of local makers to set up a joint sale and logistic base, mainly inspired by the logistic centers run by Brighton-Best International in the U.S., originally the country's largest screw distributor and now acquired by a subsidiary of Taiwan-based Ta Chen International Inc., a stainless steel product maker.
Most insiders agree that the abovementioned acquisition has proved to be successful, for it results in a sustainable, lucrative business model that has generated considers benefits to players involved. Through the acquisition, Ta Chen turns the eight logistic centers owned by Brighton-Best International nationwide into virtual-cum-physical stores, which accept online purchase orders for, sell and deliver over 10,000 kinds of stainless steel products and industrial supplies outsourced from Ta Chen and other globally known suppliers in different sectors all over the world, including NAS of the U.S., POSCO of South Korea, Outokumpo of Finland, Arcelor of Belgium and ThyssenKrupp of Germany. Such a business model not just enables the Taiwanese stainless steel product supplier to expand outlets of its products and fuel revenue growth, but allows Brighton-Best International to broaden its product mix to attract more customers.
On another front, a taskforce engaged in establishing a hand tool museum has just been set up in THTMA, noted Yu, who added that this museum will serve as a "dialogue platform" between the industry and the market, with an aim to bolster sustainable development of the hand-tool industry in Taiwan, attract young workers and incubate talent as needed in the sector, and provide insiders incentives to come up with new business models in the near future.
Robust Growth Expected
Despite a weak start in Q1, 2016, output value of Taiwan's hand tool industry is expected to show a robust growth for the whole year.
According to data issued by Metal Industry Research & Development Centre (MIRDC), a Taiwanese government-funded R&D and market research institute, the industry's output for the first quarter stood at NT$14.77 billion, down 6.1 percent from a quarter earlier, or 14.5 percent year on year, mainly dampened by sharply shrinking domestic market demand, which reached only NT$1.3 billion for a drastic decline of 38.5 percent compared to the final quarter of 2015, or 58.8 percent from a year earlier. Meanwhile, exports and imports amounted to NT$14.58 billion and NT$1.11 billion, respectively, down 2.1 percent and 4.4 percent year on year.
However, MIRDC still holds conservative optimism towards the industry's prospect in the year for a couple of reasons, mainly China's dwindling growth momentum in overall exports, which, in turn, will likely allow Taiwanese hand tool makers to see a flood of returning orders from foreign customers in the short term. In the scenario, MIRDC forecasts that the industry will finish 2016 with output value of NT$68 billion compared to NT$65.53 billion in 2015, with exports to increase to NT$63 billion from NT$61.91 billion.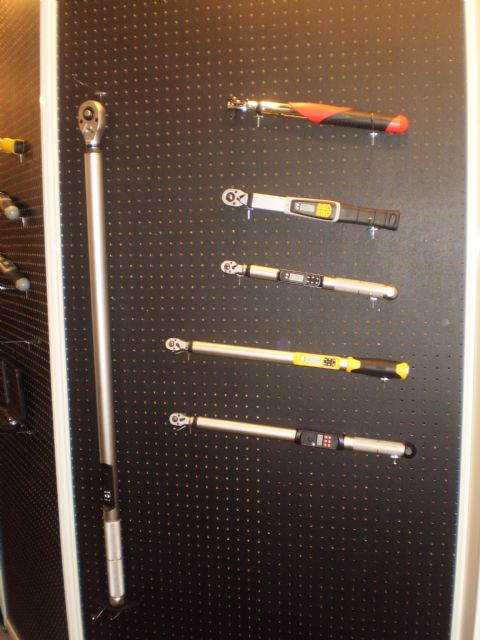 Output value of Taiwan's hand tool industry is expected to continue to pick up in 2016.
Output Value of Taiwan's Hand Tool Industry in 2016

Period

2015

2016

2015

2016
(E)

2017
(F)

YoY Growth Rate

Q1

Q2

Q3

Q4

Q1

QoQ Growth Rate

YoY Growth Rate

Output

17.27

16.20

16.33

15.73

14.77

-6.1%

-14.5%

65.53

68.00

69.00

3.8%

Import

1.13

1.08

1.05

1.05

1.11

5.3%

-2.1%

4.31

4.50

4.70

4.4%

Export

15.25

15.46

16.54

14.67

14.58

-0.6%

-4.4%

61.91

63.00

65.00

1.8%

Domestic Market Demand

3.15

1.81

0.85

2.11

1.30

-38.5%

-58.8%

7.93

9.50

8.70

19.9%

Value Unit: NT$ Billion
Source: ITIS-MII, Metal Industry Research & Development Centre