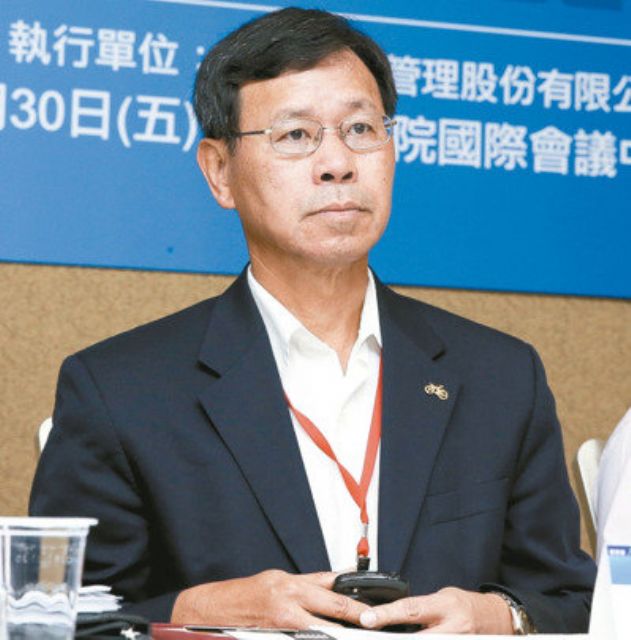 Vice chairman Jimmy Yang of Kenda Rubber (photo courtesy of EDN).
With its constant investments in R&D gradually paying off, Kenda, a globally known brand of tires and owned by Kenda Rubber Ind. Co., Ltd. of Taiwan, has seen its products increasingly accepted by global carmakers, establishing a higher profile in the global market than ever.
To boost its presence and go upmarket, Kenda, now Taiwan's top-2 tire brand by market share, has actively invested in R&D to upgrade its production from motorcycle and bicycle tires into sedan and truck tires, with an aim to squeeze itself into the big league that consists of such top-notch players as Continental, Goodyear and Maxxis.
The establishment of an R&D center in the U.S. is among Kenda's recent investments. After putting aside US$3 million to construct the center, spread over some 5,000 square meters, in 2015, the brand spent additional US$7 million in early 2016 expanding the center's role and ability to handle both R&D and field testing of tires in house.
Jimmy Yang, vice chairman of Kenda Rubber, noted that the brand set up the center in Akron, Ohio, primarily because the city is known for its mature rubber industry and considerable R&D momentum generated by convergence of related talent. Presently, the center is equipped with a full line of state-of-the-art instruments needed for development and field testing of tires, including advanced rubber process analyzers, 3D canners and environment simulation systems, to be on par with those owned by world's tier-1 tire makers.
Yang indicated that with those advanced instruments and systems, engineers in the center can easily develop molds and precisely examine noise, frication, strength, rolling resistance, and steerability of a tire through simulations, so as to not just make sure performance and quality of new tires can measure up to standards by global carmakers, but shorten time to market.
Also, Kenda has spent lots of money hiring industry veterans, including Tom Williams, a well-known industry insider with over 40 years of experience in the line. Yang confirmed that under the direction of Williams, Kenda has effectively built sound production lines of light-duty truck tires and high-speed tires in a short period of time, to broaden its product lineup to over 43 kinds of tires, including all-weather tires that were launched this autumn.  
On the payoff of the investment, which helps speed up Kenda's product upgrades, the brand has successfully tapped supply chains of 16 carmakers, including China Chang'an Automobile Group and Great Wall Motors, whose needed tires for new cars are mostly supplied by the Taiwanese brand. In 2017, 12 more automotive companies will be added to Kenda's customer list, underlining the brand's track record of rapid customer growth.
In addition to Chinese carmakers, Kenda has also been increasingly recognized by Japanese automobile companies. Yang revealed that the brand has been in talks with Honda North America for a contract to supply OE (original equipment) tires, and said confidently that the partnership, if forged as planned without a glitch, will herald the beginning of the brand's penetration into Japanese carmakers' supply chains of OE tires.
In the future, Yang added, Kenda will also vie for orders from more world-caliber carmakers, including Mercedes Benz and BMW.
Besides the said investments in its R&D center in the U.S., Kenda has been working on the establishment of operating headquarters in Europe and a new R&D center in Germany, to pave the way to explore supply chains of European carmakers.
Kenda Rubber posted revenue of NT$2.4 billion for November, up 4.22 percent over last November, adding to its cumulative revenue of NT$27.04 billion for the first 11 months of 2016, down 6.3 percent from the same period of 2015. However, with its investments gradually bearing fruits, the firm is widely expected by market observers to witness explosive growth in 2017 through 2018.