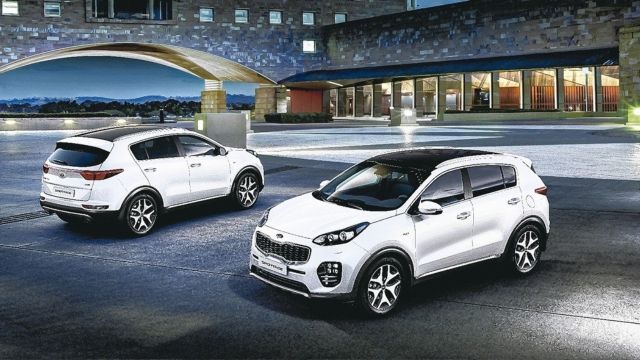 Combined revenue by auto and motorcycle dealers in Taiwan is projected to reach a record high of over NT$600 billion in 2016 (photo courtesy of UDN.com).
Fueled by a couple of positive factors, including government subsidies for the replacement of old cars for new ones, persistently weak oil prices and arrivals of new imported cars in the domestic market, Taiwan's combined revenue by car and motorcycle dealers is expected to hit a new high of NT$600 billion (roughly US$19.04 billion) in 2016.
According to data compiled by Ministry of Economic Affairs (MOEA), combined revenue by car and motorcycle dealers in Taiwan totaled NT$501.5 billion (US$15.92 billion) for the first 10 months of the year, up 4.5 percent over the same period of 2015. Based on the figure, MOEA projects revenue for the whole year will likely exceed NT$600 billion.
MOEA notes that automobile & motorcycle dealers' revenue in Taiwan has remained on an upward trend for eight consecutive years since 2008.
In the year, Taiwan saw the revenue slump sharply by 20.2 percent year on year to only NT$341.7 billion (US$10.84 billion) due to price hikes of crude oil (it once hit US$140.7 per barrel) and the global financial turmoil, which severely dampened domestic market demand for cars and motorcycles both.
Thereafter, such revenue recovered to NT$388.9 billion (US$12.34 billion) for a 13.8 percent rebound in 2009, and continued to grow to NT$445.1 billion (US$14.13 billion) for a 14.5 percent growth in 2010; NT$513.6 billion (US$16.30 billion) in 2011 for 15.4 percent increase; NT$515.3 billion (US$16.35 billion) in 2012 for a flat growth of 0.3 percent; NT$533.1 (US$16.92 billion) in 2013 for a 3.5 hike; NT$575.7 billion (US$18.27 billion) in 2014 for an 8 percent jump; and NT$582.5 billion (US$18.49 billion) in 2015 for a 1.2 percent increase, as shown by MOEA's data compilation.
Meanwhile, automobile dealers' revenue generated by locally assembled cars in Taiwan for the first 10 months of 2016 rose 1.9 percent, while that by imported cars showed a stronger growth of 8.8 percent. As result, the market share of locally assembled cars has dropped to 60.9 percent so far, compared to 81.4 percent seen in 2008, with that of imported cars having sharply surged to 39.1 percent, compared to 18.6 percent.
Also notable is that among imported cars dealt, makes and models from Japan enjoyed the largest share of 35.7 percent in the Taiwanese market as of the end of October, 2016, while those from Germany and the U.S. commanded a 33.2 percent and 9.1 percent share, respectively.